I'm often donated fabric bags and offcuts from friends or their creative relatives when they're having a 'clear out', to use or pass on! Most of what I'm given is donated on to sewing charities or Primary Schools for their after schools clubs.
But I can't resist scavenging for particular vintage prints, and squirrelling them away!

I've made many projects from my vintage sheets collection, but I also have some older prints with a more retro vibe!



During our first lockdown I had a little playtime with a selection of these fabrics, keeping with a pink and green theme, to replace an existing cushion cover which has become 'tired'!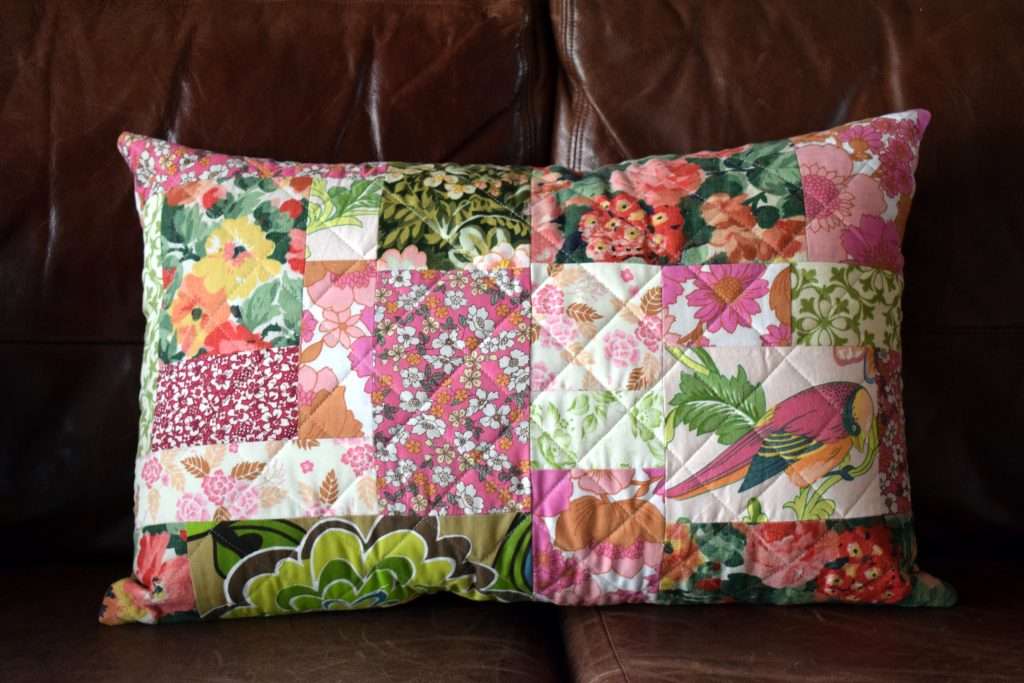 I made the flimsy and then parked it! Until this week when I was motivated to get it finished!
I love the contradiction of bold chintz linens and graphic floral cottons. My starting point was this cute fella, building up around him the clashing contrasts of ditsy prints and 70s pattern.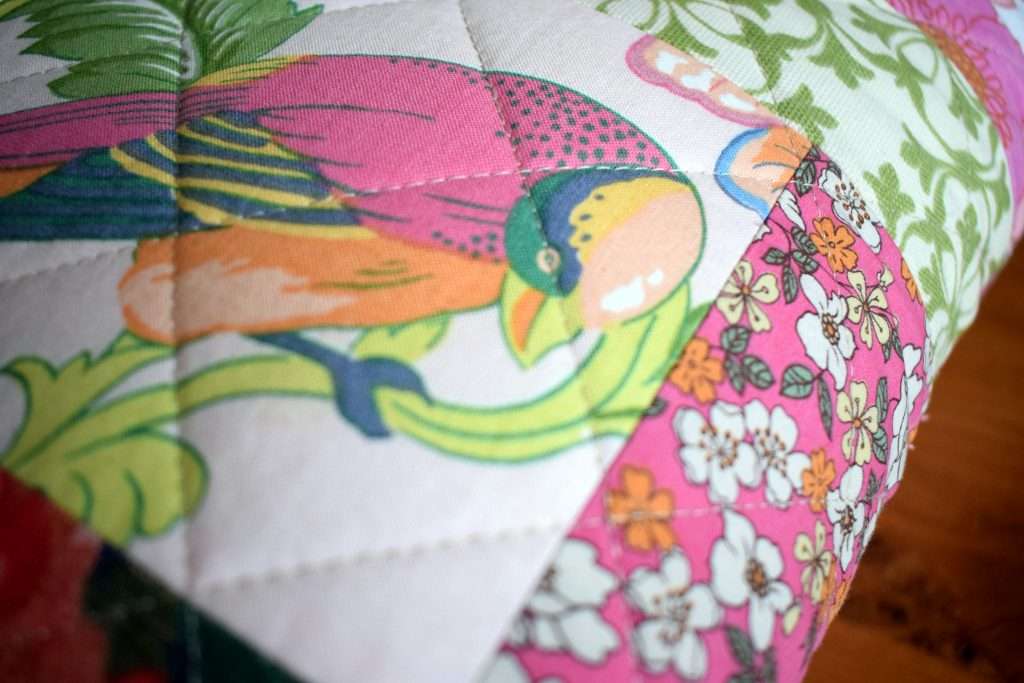 My favourite print in the whole cushion is this vintage chintz linen.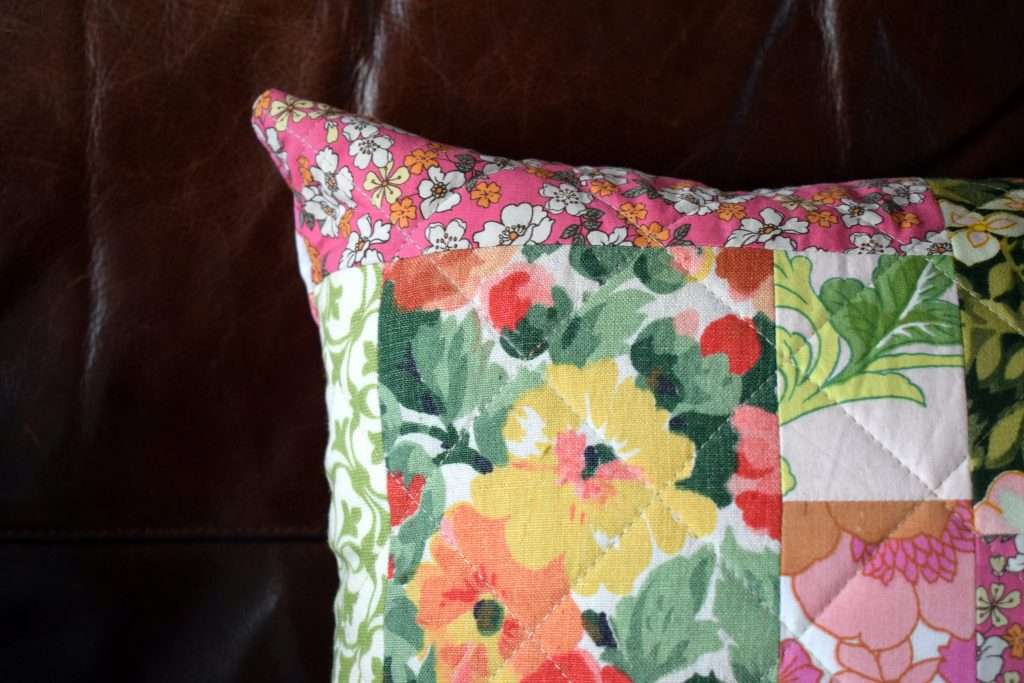 I've used it in several projects before .....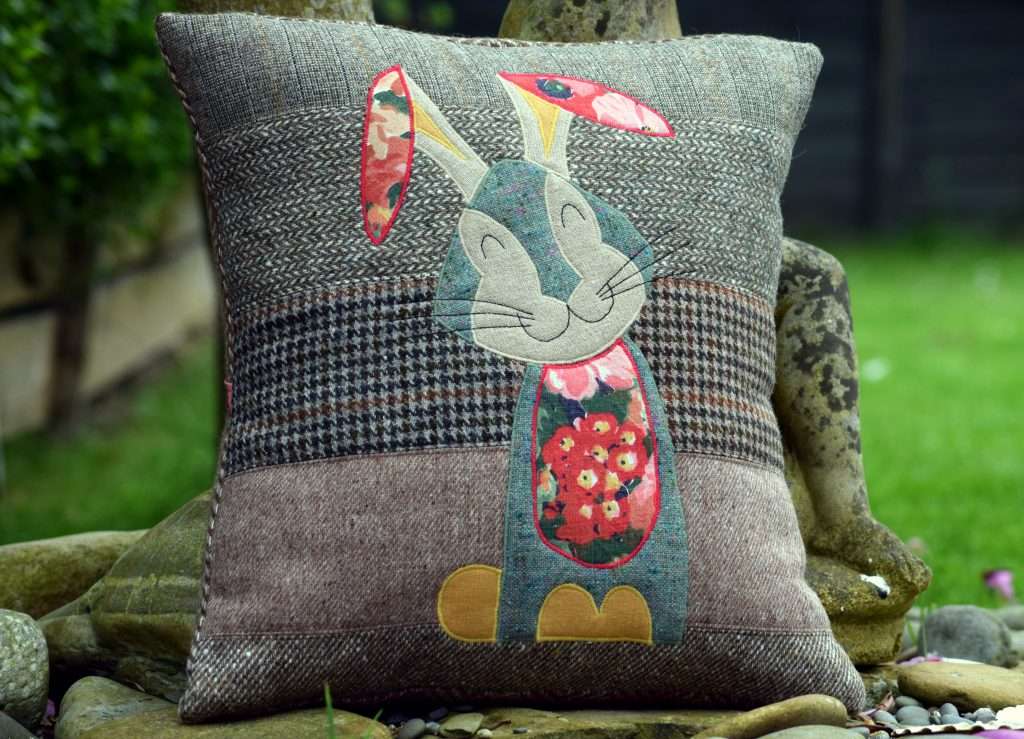 ...but I've only a few tiny scraps left now. I'm so glad I could use up the last of the larger pieces in this cushion.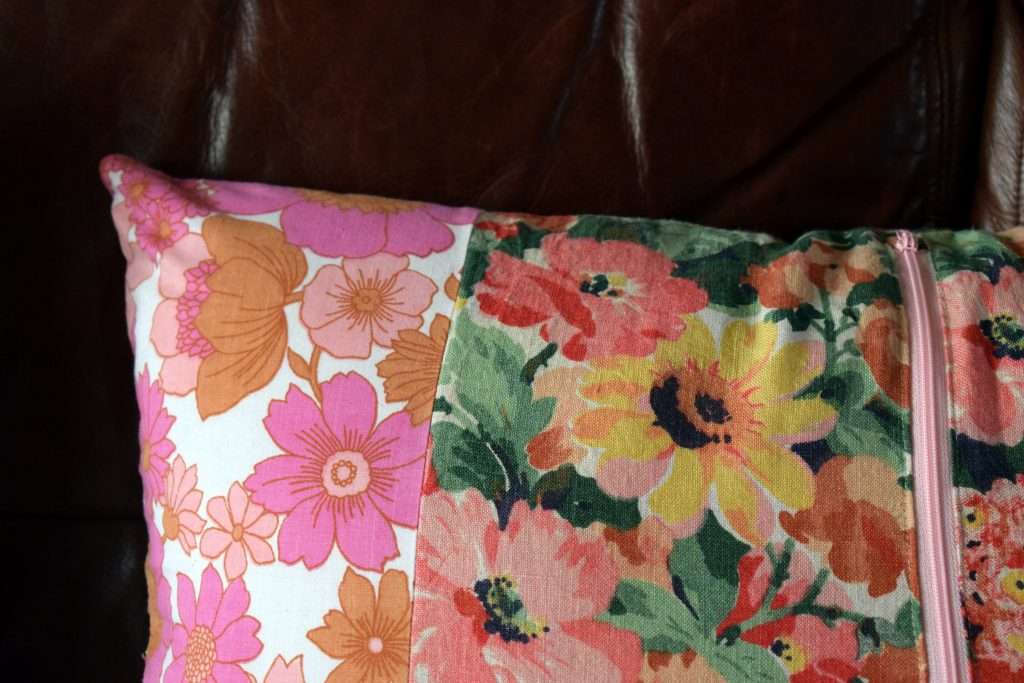 I kept my zipper as a feature in the back, rather than hiding it under a flap. And I quilted the front with a 2" cross hatch grid, using my beloved quilting bar!



The cushion is now nestled happily on my sofa between 2 other handmade cushions!




It feels good to move this lockdown project from UFO to FO!
Happy sewing!