I'm delighted to be able to 'share the fabric love' with you by hosting a Valentine's Day giveaway, courtesy of the lovely Alice from Fabric Yard!
Check out this bundle of yumminess!
10 Fat Quarters of Nursery Versery by Heather Ross! Swoon!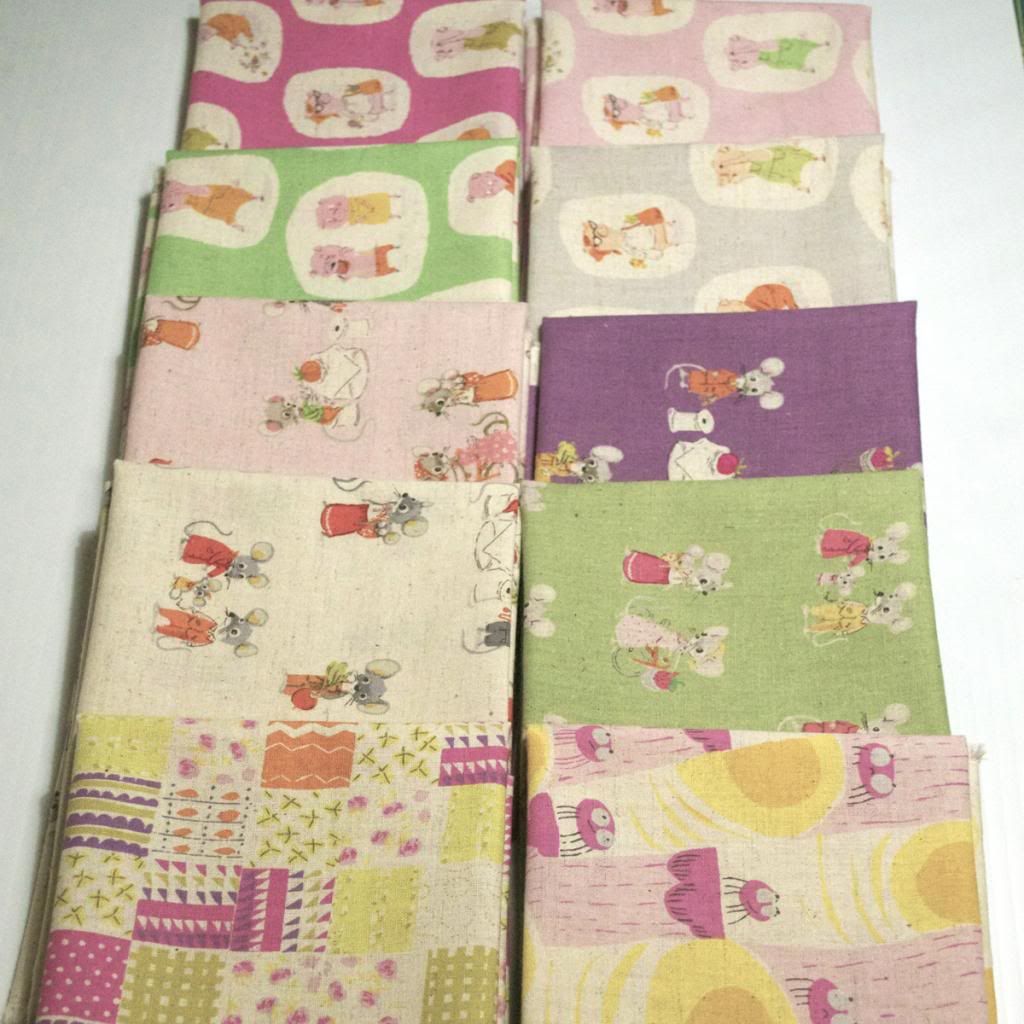 How adorable are those cute wee mice!
So wipe away that drool and pay attention to the next bit - how to get your mitts on these lovelies!
Follow Fabric Yard via Twitter or Facebook (T & FB links are on the shop website), or register on the website. Then come back here and leave me a comment telling me you've done that.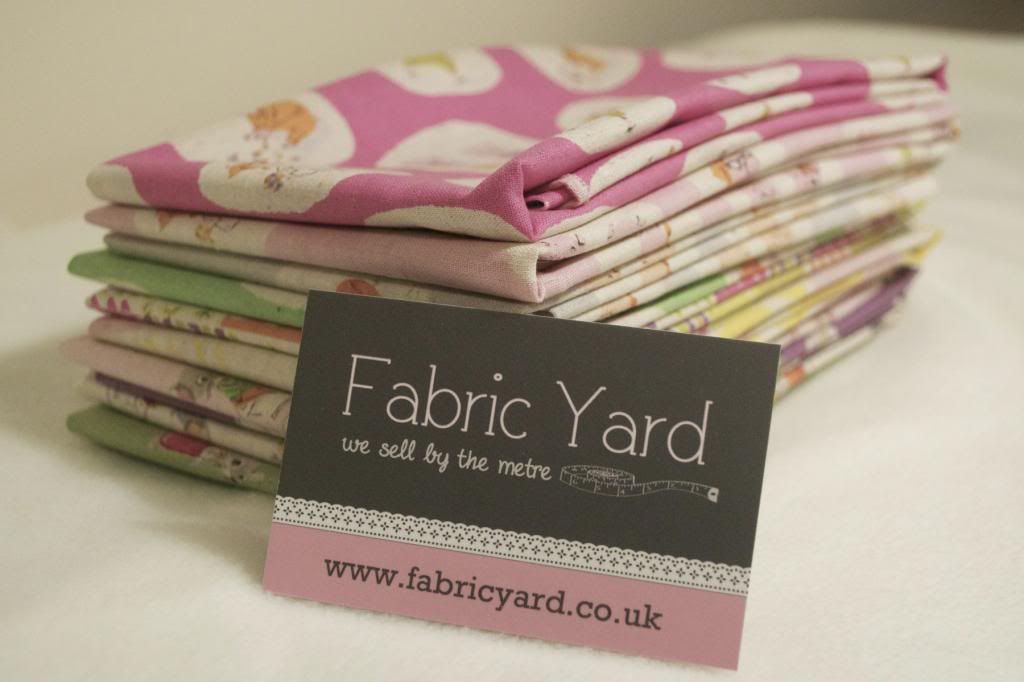 And because Alice is such a nice lady, she is offering a 10% discount off anything from the Kokka range to all those who read my blog, up until the end of this giveaway. Just enter the code justjudevalentine when you are making your purchase. And don't forget, P&P is only £1 in the UK.
The giveaway is open to UK & Ireland readers only (apologies lovely overseas peeps!), and I will announce the lucky winner on Thursday 21st February.
*Remember: if you are a 'No reply comment blogger' I have no way of getting in contact with you should you win. So, leave your email address in your comment.*
Best of luck everyone!