Hello my friends!
Happy November to you all!  Aren't the weeks just flying in!
There have been a few exciting developments in the Hollies Household, which I will be able to tell you all about in 2 weeks time (can't wait!!).
In the meantime, I can tell you about a quilt I made earlier in the year, which was featured in the September issue of Quilt Now (apologies for the late posting).
This is another scrap-busting project, using medium to low volume prints which have a 'vintagey' vibe ('volume' refers to the 'loudness' or brightness of the fabric).
I had a ball dipping in and out of my scraps drawers, using wee pieces, leftover jelly roll strips and scraps of vintage sheets.
And if you look closely, you'll discover little snippets of vintage embroidery, lace and trim!
This improvisational style of piecing is quite addictive!  You just start with a few small pieces, keep adding and trimming as you go, and before you know it, your scraps have grown into a sizeable panel.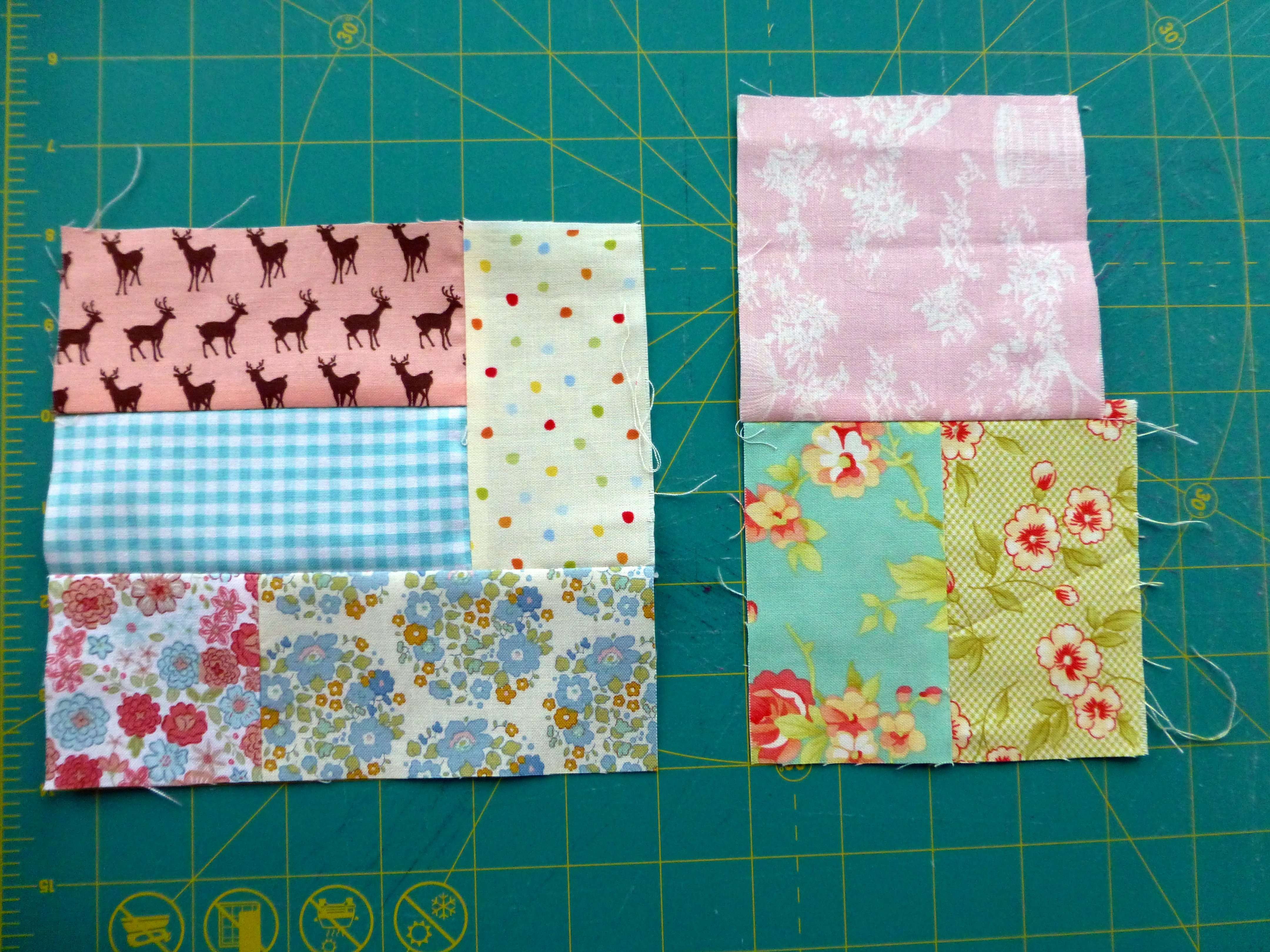 I got so carried away that I made too many sections!  Not wanting to waste them, I sewed them altogether and used them as a central panel in the back, pieced between 2 vintage sheets!
Even the binding is another vintage sheet!
I appreciate that maintaining a healthy 'scrap stash' takes organisation and space, but here are a few advantages you get from it:
You can make an entire quilt using just scraps!
Make your scraps go further using yardage for the background.
Enjoy the satisfaction & frugality of turning leftovers into many wonderful and new projects.
Put them to good use in charity bee blocks, like Bee Blessed.
Use scraps to 'test' blocks or measurements when resizing a block
I'm sure you can think of lots more advantages to keeping your fabric leftovers. And you can be even more creative thinking up genius ways to store them!
Despite this being a sizeable quilt (72″ x 82.5″) I wish I could tell you I made a significant dent in my scraps stash making it!!
But that just means I have lots of lovely gems waiting for another chance to be transformed!
I wonder what my next scrappy project will be?
Happy scrapping!