When I was at Primary School we had a 'Nature Table', decorated according to the seasons, with items mucky hands would triumphantly find and trophy into class the next day!
The Autumn Table was my favourite.  I can still see the bright orangey-red ovals of rosehips, shining like jewels among the tattered leaves and empty conker casings.
Well I may be all grown up now (sort of!), but in the childhood-spirit of celebrating the season, I thought it would be nice to have an 'Easter Table' in class!
Not all of these items are strictly 'Easter' related – I'm using a little Spring inspiration (& a lot of creative license!) too.
So over the next 2 posts, let me talk you through my table and I'll give you the links to the free tutorials too!
We'll start with the left hand side of the table.  The items are sitting on my blue chenille mat.  If you've never tried chenilling before, I highly recommend it.  Great fun and super easy too!
Chenille involves lots of layers of fabric, sewn together on the bias in half inch channels.  The fabric between the channels is then cut, through all layers except the bottom one.  Give it a rigorous wash and tumble dry, and hey presto, you have the fluffiest fabric which you can then turn into anything you like!
So far, I've chenilled a baby play mat,  a bath mat (below) and a heart cushion!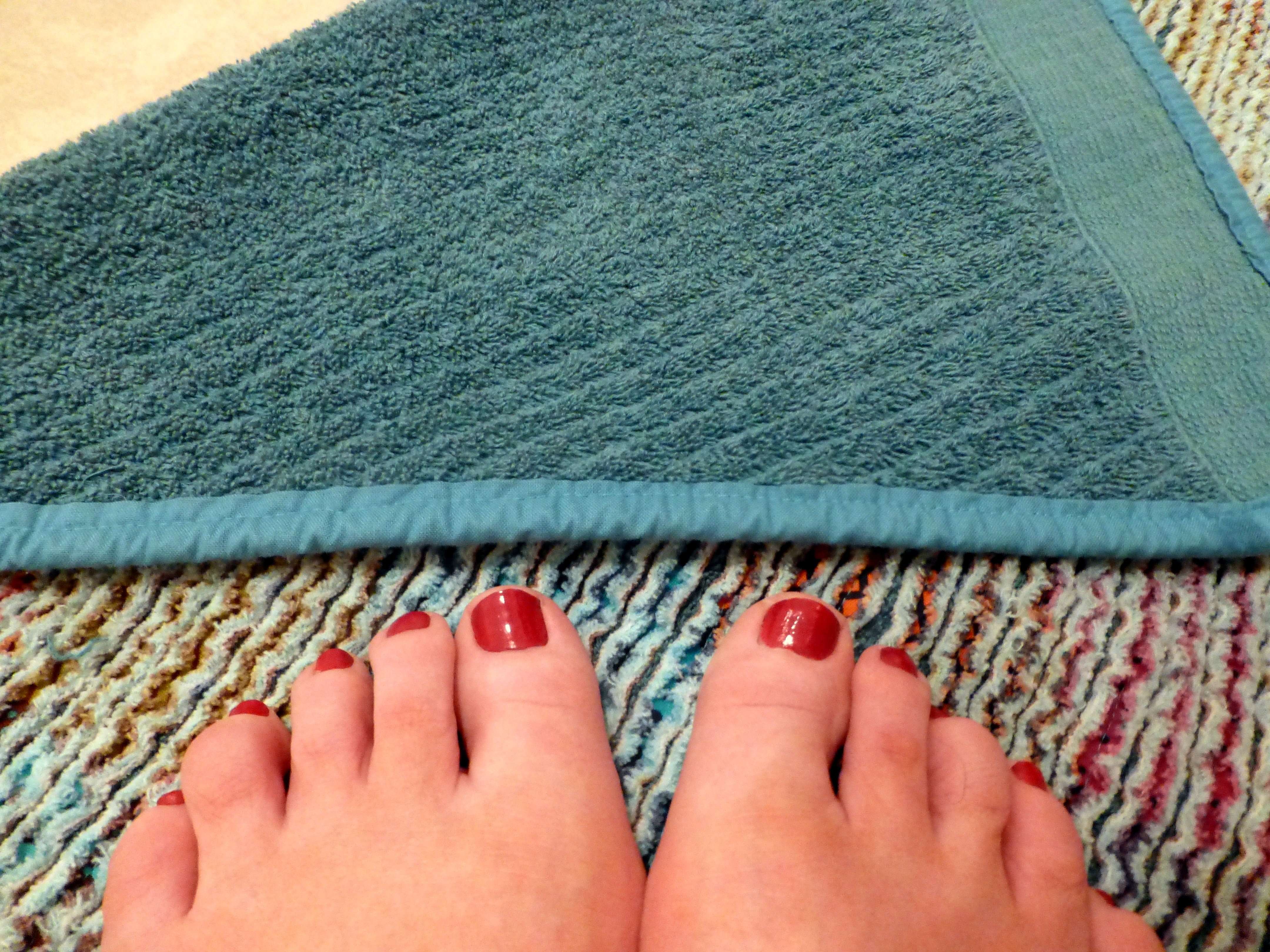 In my trug we have my Carrot Cornets ….
……and my Bunny Bags ……..
The large and small baskets are based on this tutorial by Pink Penguin.  These are so versatile, with a multitude of applications!
Above the trug we have my easy cutesy baby bibs ….
… and my large and small Bunny Tote Bags.
These were made for Pretty Patches magazine last year.  One day I will get around to re-formatting the pattern for general sale!
And above these Bunny Tote Bags are my hanging Scented Houses.  I ran this as a workshop a few years ago, but I need to update the pattern. So it's not available just at the moment, soz!
hang them in your wardrobe to keep clothes smelling fresh!
I think that's enough to be getting on with!
Tune in later in the week for Easter Table Part 2!
I'll leave you with my crocheted spring garland (another invention of mine for which I haven't yet written the pattern! Soz again!).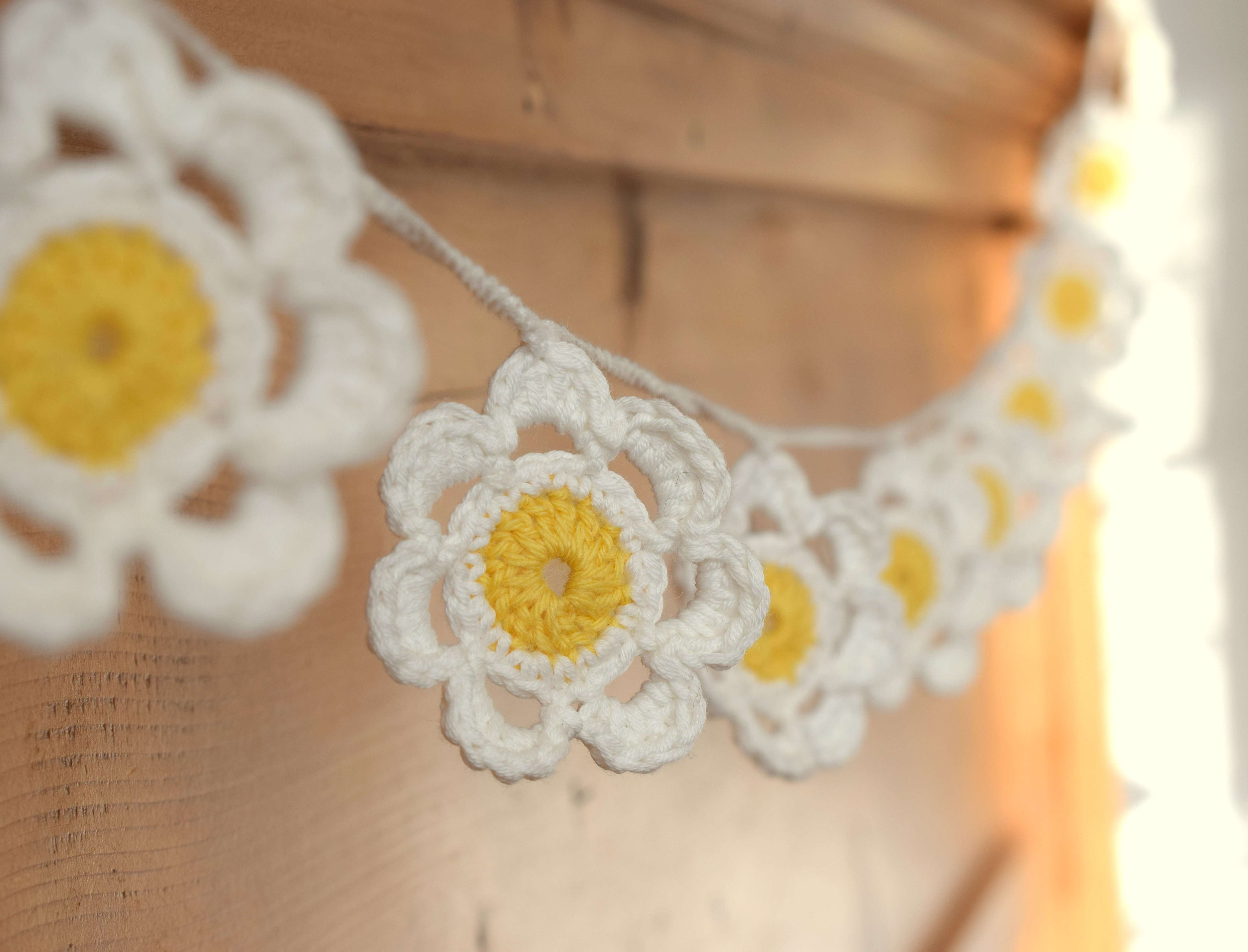 Happy sewing!