It's the final week of the Kindred Spirits Quilt-Along!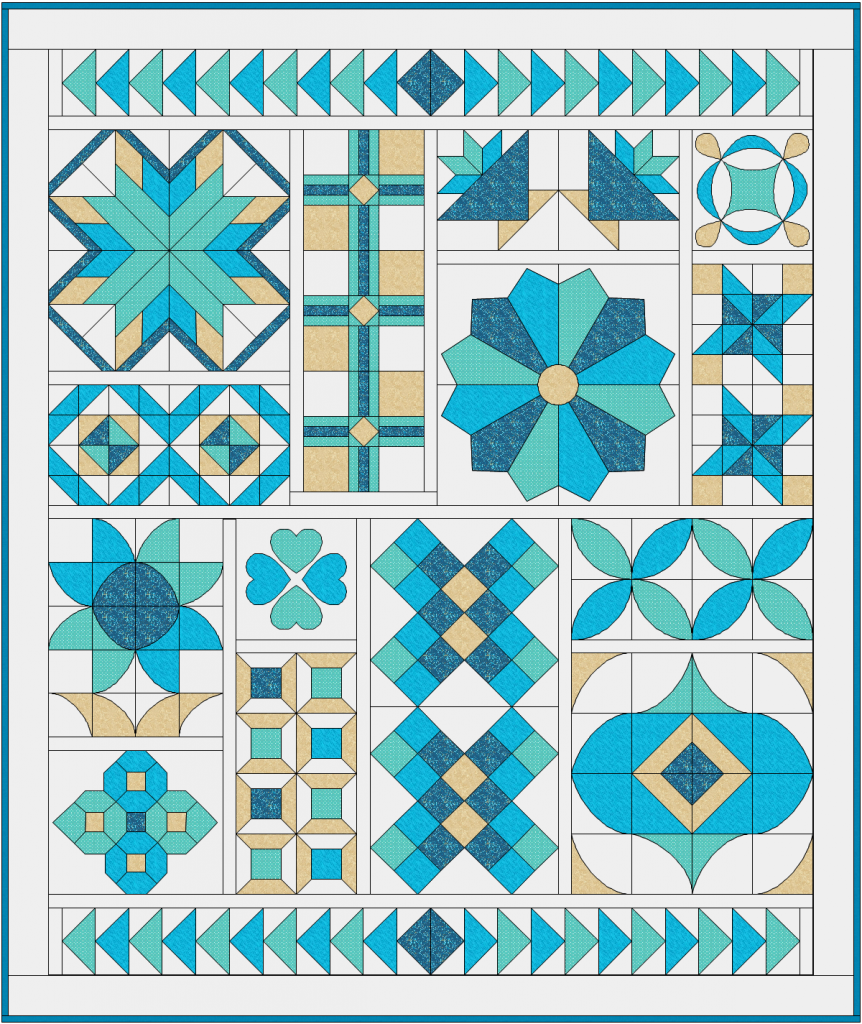 Wow! It seems like only yesterday when we started with our very first Friendship Reel block back in September!
Initial feedback from the group reveals that having the quilt-along to focus on and a new block to tackle each week has definitely helped to distract from the pandemic and kept minds and hands busy in all the right ways!!
Last week we started to see some completed flimsies! What a delight!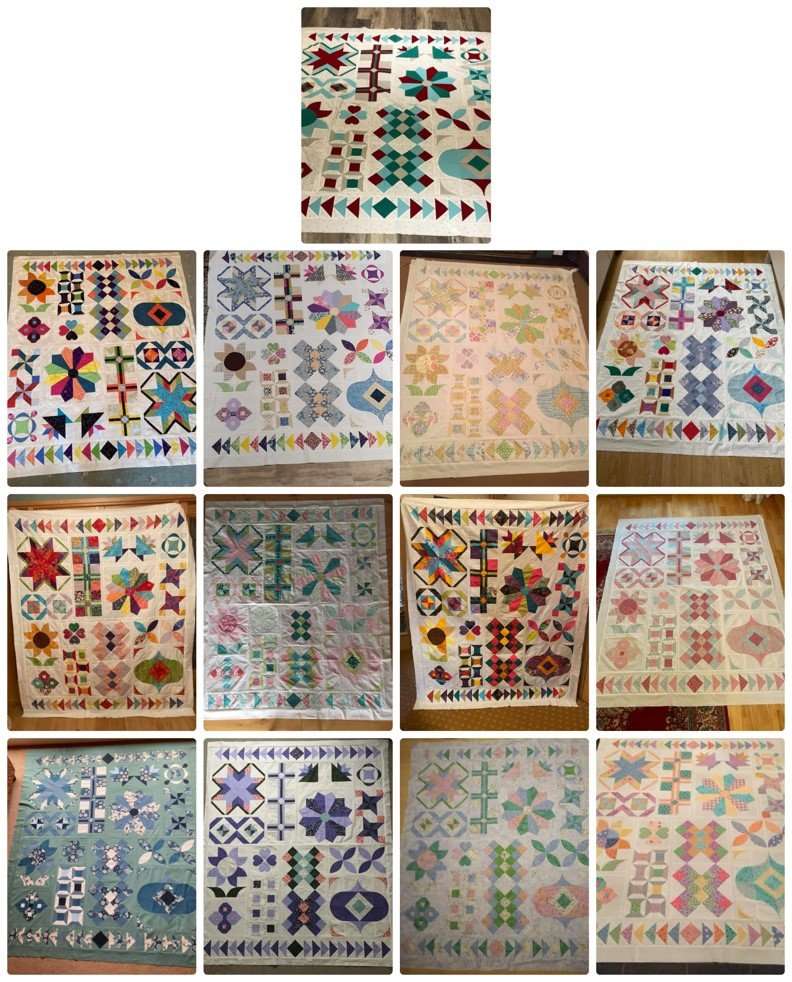 And this week is all about the quilting, binding and finishing our quilts!
At last I can show you the 2 finished Kindred Spirits quilts that I made during our quilt-along!


Coastal:




This is the Coastal version of the Kindred Spirits Quilt, based on the main quilt-along graphic (above).
The fabrics used are all by Makower (see below) and are available in our online shop.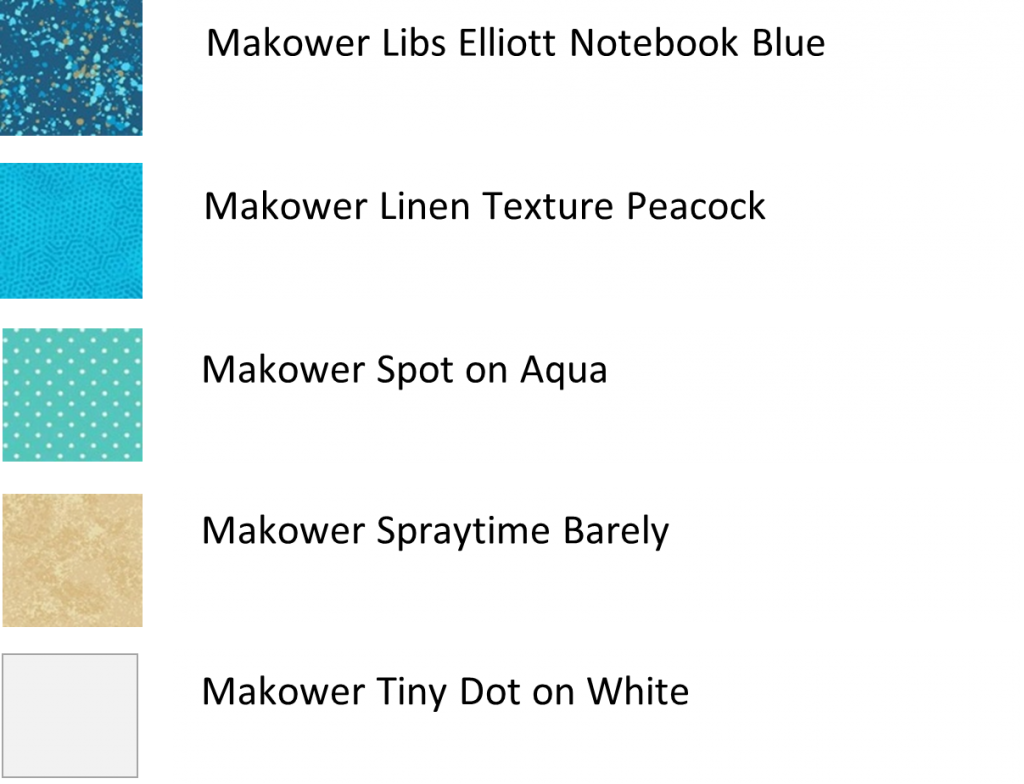 One of our Kindred Spirits, Trudi Wood, is a professional long-arm quilter (& a very good friend!) and she worked her quilting magic on the quilt, using one of her pretty fan pantographs!




Isn't it spectacular! I love the wonderful texture and superior effects that are achieved from long-arm quilting!
Thank you Trudi for finishing off this quilt so beautifully!


Scrappy Tilda: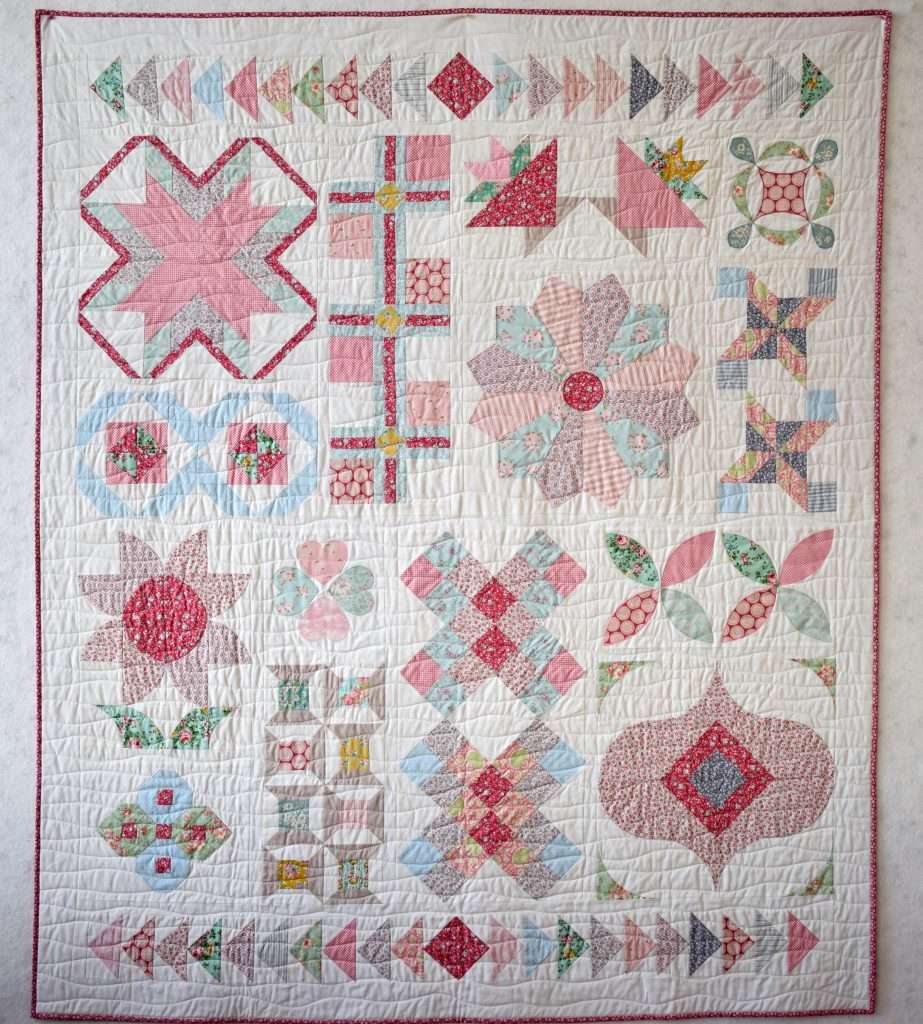 I tested all of the quilt-along blocks by making them first with mostly Tilda scraps. I love how different fabrics can completely change the look of a quilt, even when the design is the same!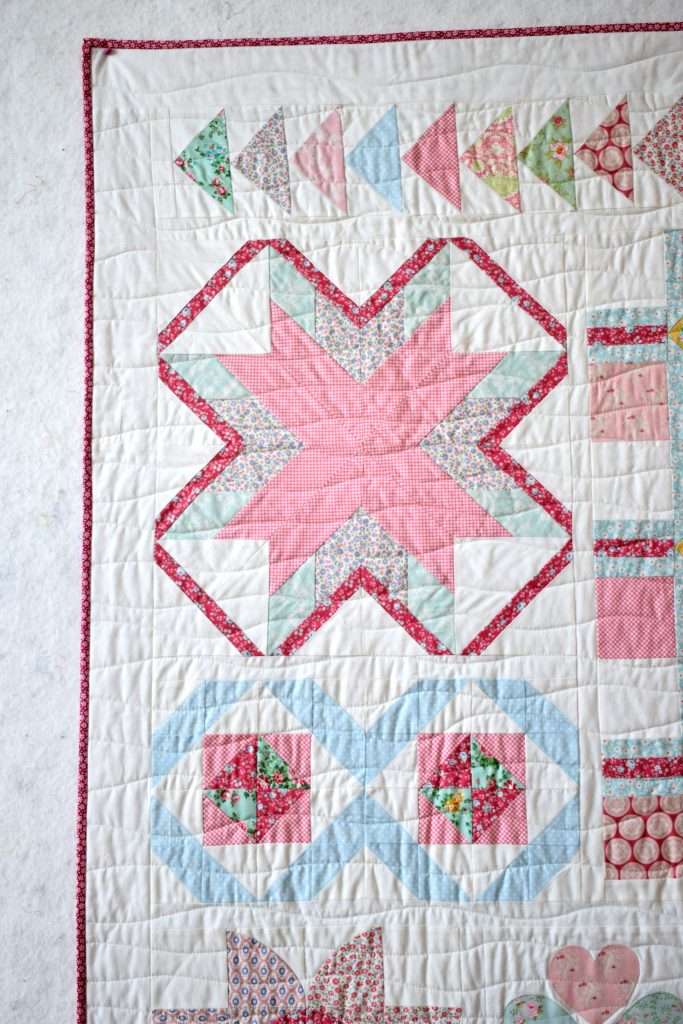 I quilted this one on my domestic machine, using an organic wavy line across the width of the quilt.


A video tutorial on how to achieve this quilting design and also a demo on Free Motion Quilting is included in this week's teaching video.




I'm delighted with both versions of my quilt, and I just know the Kindred Spirits are going to produce equally beautiful quilts! I can't wait to see them!

We are currently working to reformat the Kindred Spirits Quilt-Along into a stand alone class for general sale. We'll keep you posted!