In my classes last week, I gave another '5 minute demo'.  This month the demo was all about Disappearing Blocks!
No, not magic tricks or a trick of the eye.  But how to turn a well known quilt block into something rather special (without lots of intricate piecing)!
The following are pictorial instructions on how to make the disappearing blocks.  A few notes to consider before we get started:
please work on the basis of colour placement being the same in each series, even if the fabrics are slightly different! (A big thank you to my daughter for making all the blocks)
I haven't included sizes here.  You need to start with the finished block size and work backwards allowing for extra seam allowances per cut.
The position of the 'cut' lines can vary to give different effects, as long as they are equidistant from each seam.
check out my pinterest board for tutorials, sizes and variations.
1. Disappearing 9 Patch:
Here's what to do: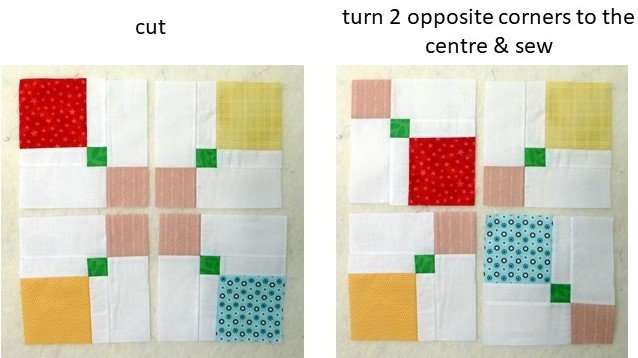 2. Disappearing 9 Patch Variation:
Here's what to do:
3.  Double Disappearing 9 Patch:
Here's what to do: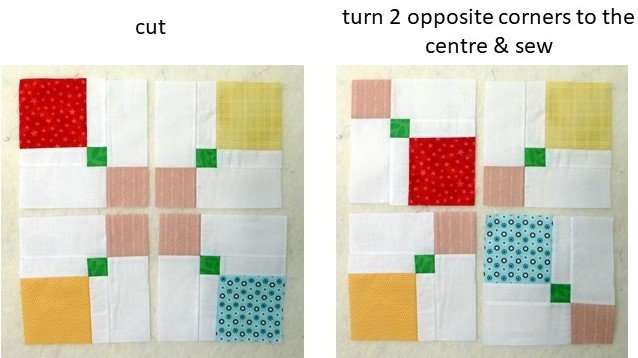 4. Disappearing Hourglass: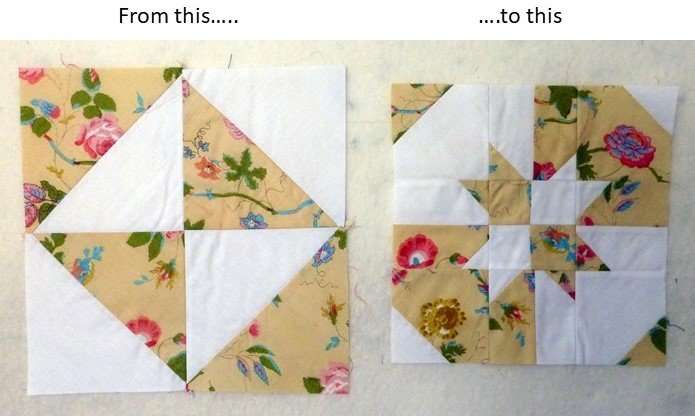 Here's what to do: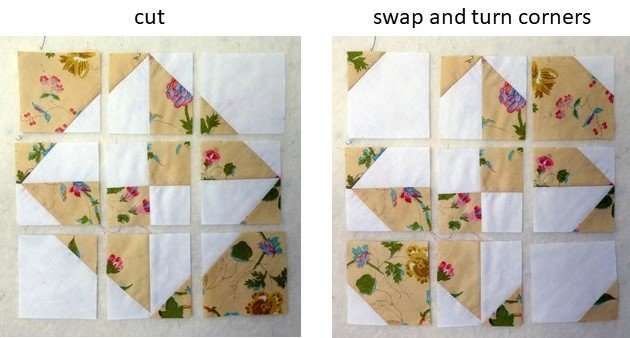 5. Disappearing Pinwheel:
Here's what to do:
6. Disappearing Pinwheel Variation: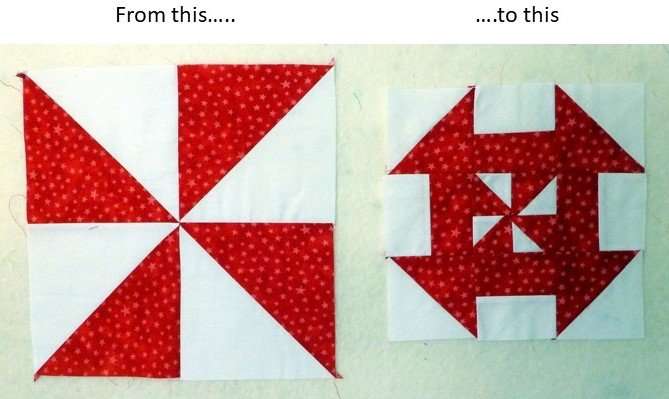 Here's what to do:

7. Disappearing Four Patch:
(assume finished block is in same fabrics!)
Here's what to do: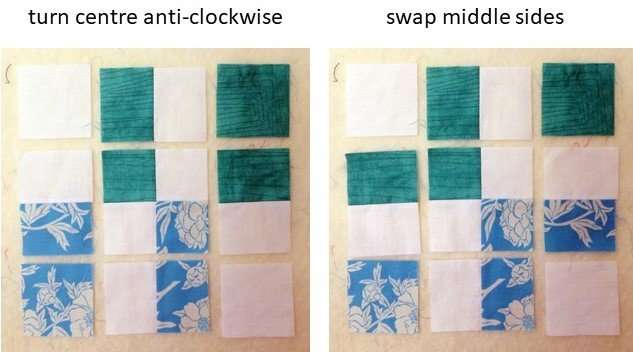 8. Disappearing 4 Patch Variation:
Start with another 4 patch block.
These are just a sample of the many disappearing blocks you can make! Aren't they cool!
And if you make a quilt with one of these disappearing blocks, you can get some lovely secondary patterns emerging too, like my Disappearing 9 Patch quillow (pattern available here.)
I hope you have been inspired and have fun making some impressive (yet easy) quilt blocks!
Happy sewing!