To enter my 10 year blogiversary giveaway click here.

Happy New Year everyone!!
I love new year, so much more than Christmas. It's a turning of the page, a new start, fresh hope, renewed motivations and goal setting!
Bringing in this new year definitely feels a lot different from previous years, but positivity and hopefulness are generated from gratitude and thankfulness. I hope like me you can find many things to be thankful for as we start a new year together.
A good friend of my daughter's very kindly invested her time and expertise in my stunted photography skills a few months back.
So when I heard she was in need of a laptop bag for Uni ……….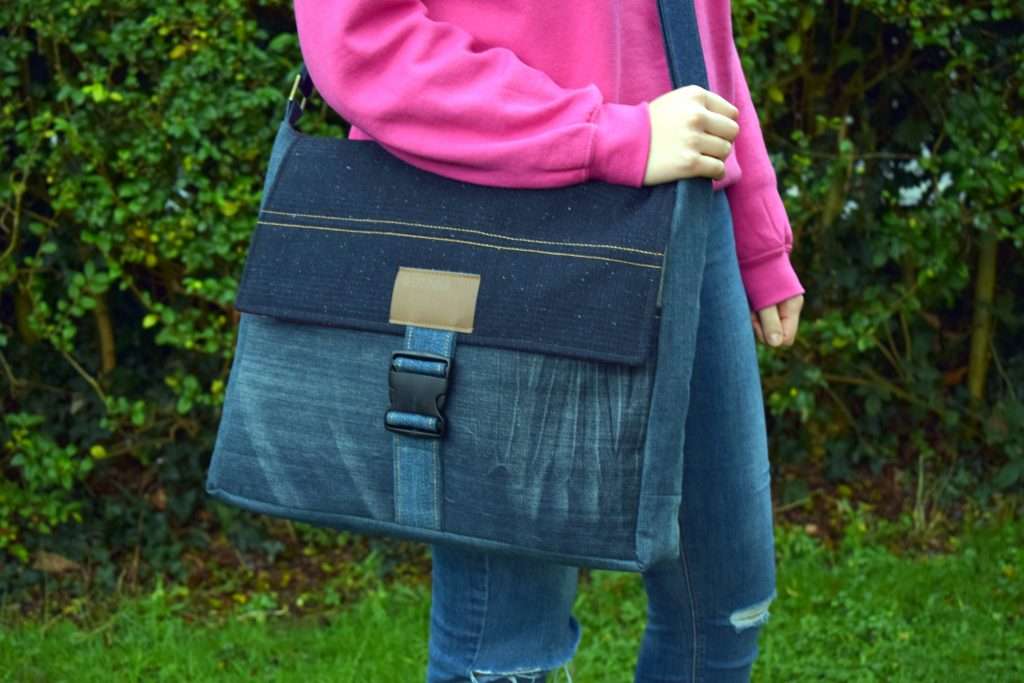 I based this new bag on a previous laptop bag I made, just reducing the measurements a little to accommodate a smaller laptop (everything is getting smaller!!) and leaving off the front pockets.

Denim is strong and durable so I'm hoping this bag will stand the test of time (just like the previous one has done!).
Of course I couldn't resist adding in the characterful features of the denim and a little Italian wool for strokability!!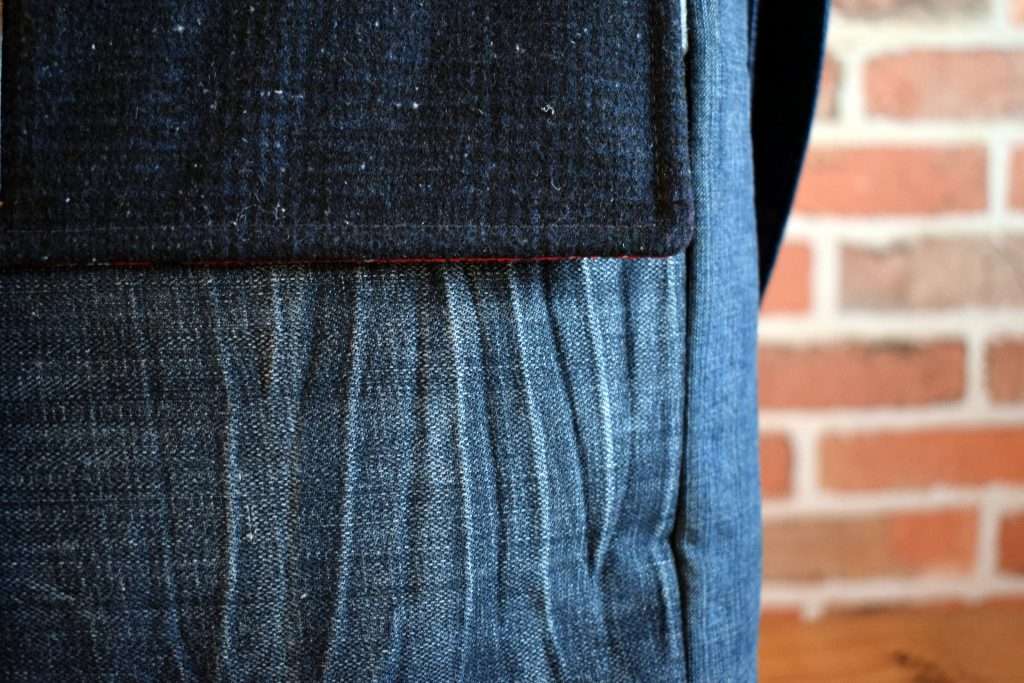 This is my first time using a buckle clip. I think this chunky one suits the robust-ness and proportions of the bag.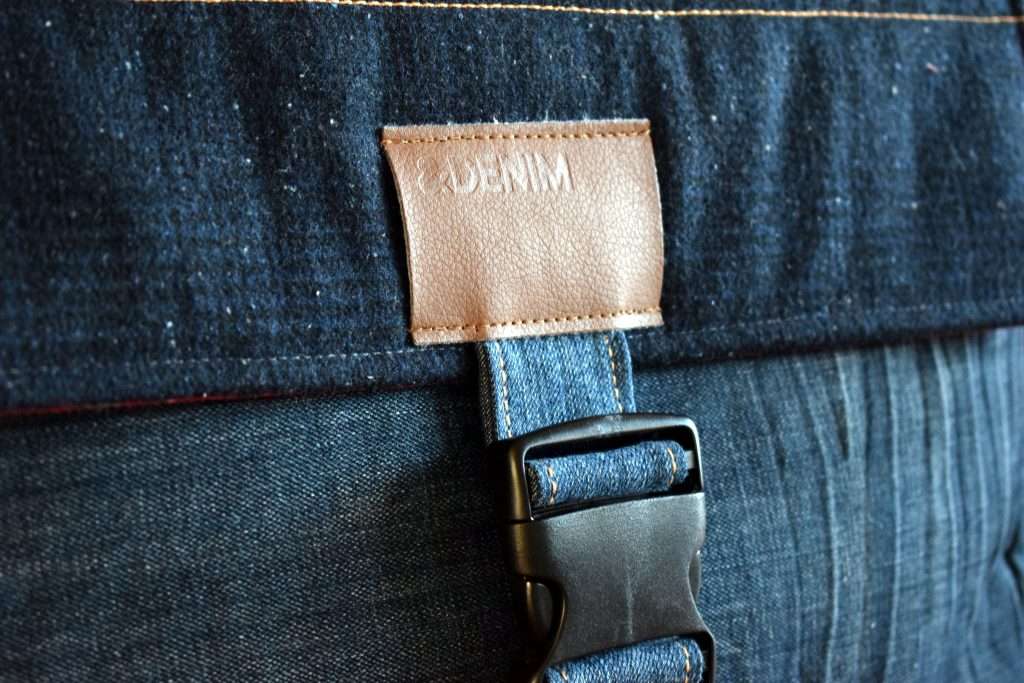 And just in case you thought the bag was getting too masculine, check out the lining, in the recipient's favourite colour!!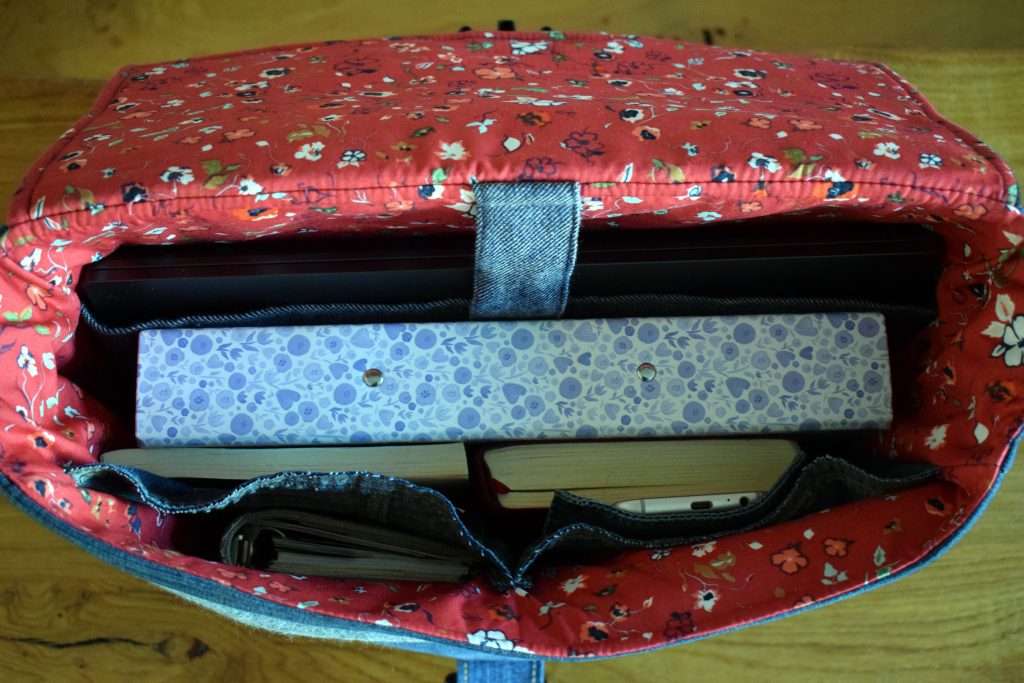 This fabric is 'Joie De Clair Woodland' by Art Gallery Fabrics (and is available here).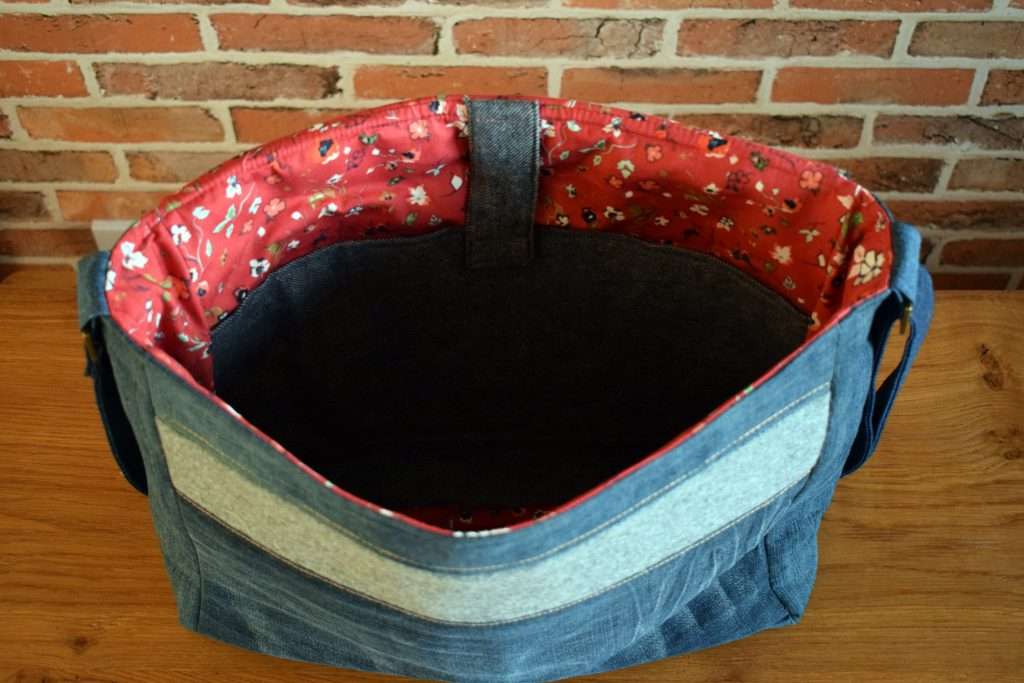 I've included a slip pocket for the laptop, which is secured with a velcro tab. And I repurposed some pockets from a denim skirt to make a double pocketed section on the other side. Lots of storage for notebooks, pens, phone and leads!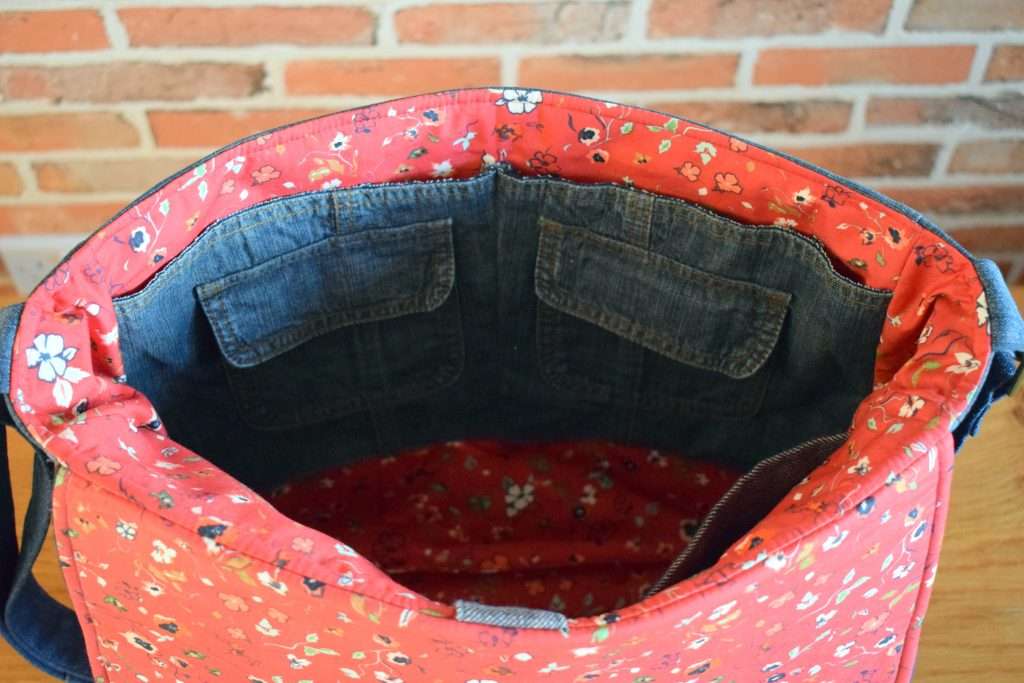 I'm delighted to say my daughter's friend loves her new bag! Yay!



This bag was my last finish of 2020, a year in which I didn't complete a single quilt!! But it seems it was a mostly bag kind of year!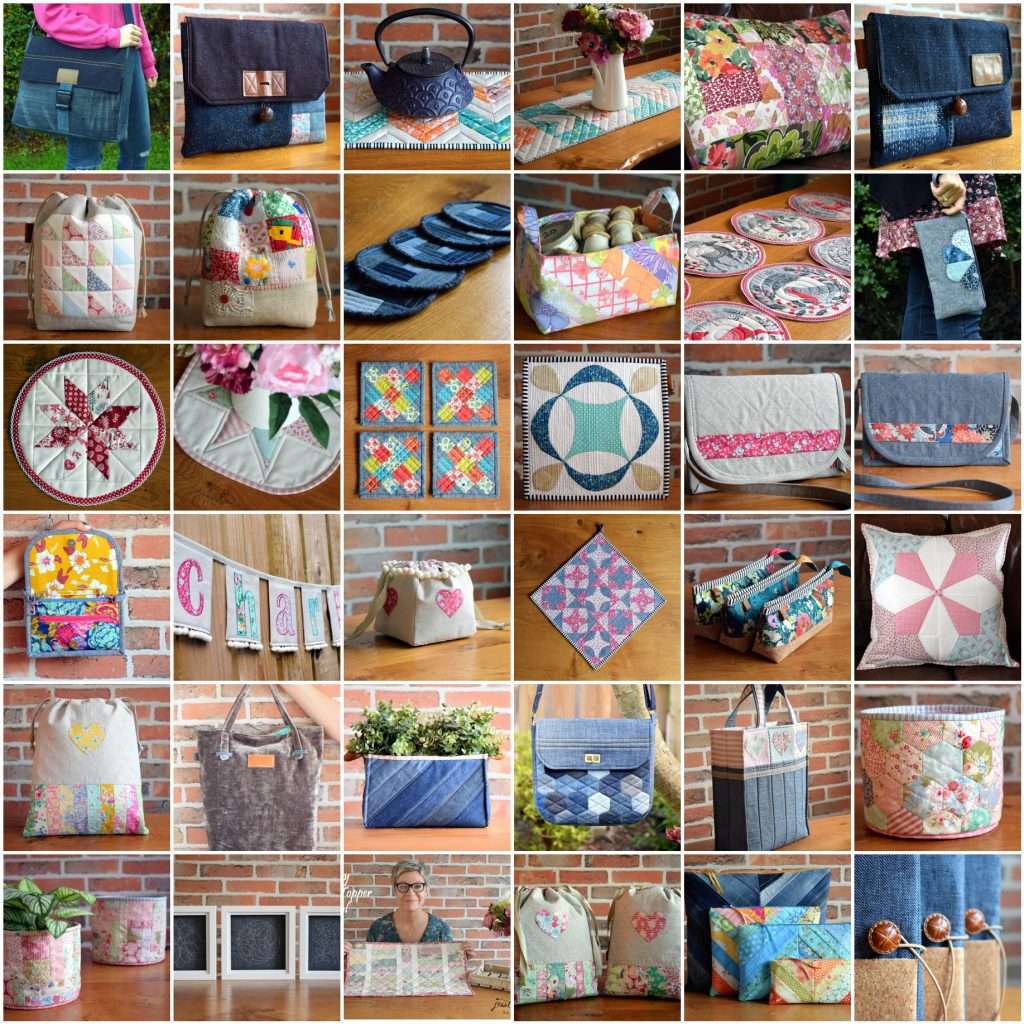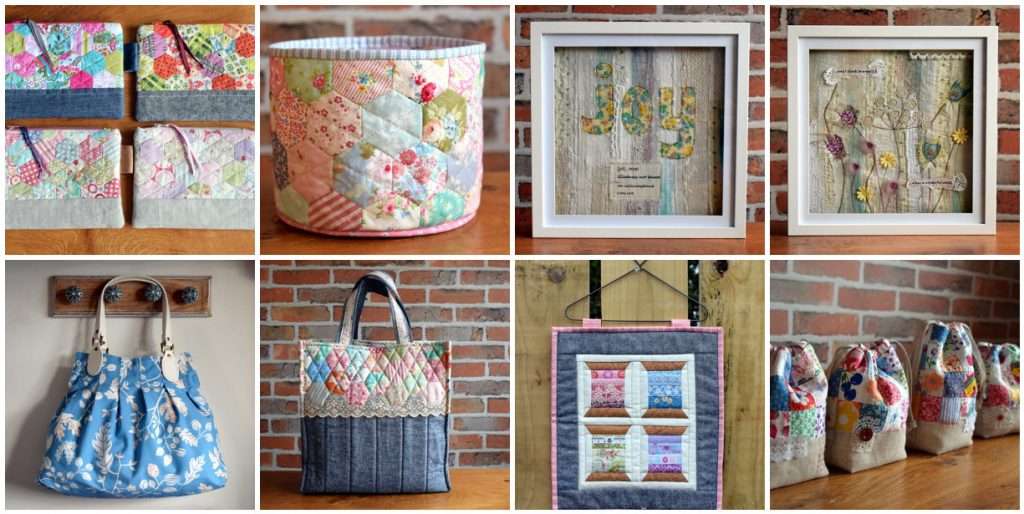 I hope you have a creative start to 2021!