Hello everyone!
How are you doing?
I haven't done a tutorial here in a long while, so I thought it was time to rectify that.
You know how I'm always saving fabric scraps? Well I even keep the part of the fabric most people chuck away!
If like me you love to read, or know an avid reader, how about a selvedge bookmark? The perfect fabric/book loving combo!!
The key to keeping usable selvedges is to allow at least a quarter of an inch of fabric above the text (the edge below the text is a sealed edge, not a raw edge).
Here's the tutorial:
Materials:
A selection of selvedges (with at least 6mm/0.25" above the text)
4" x 10" piece of heavy sew-in vilene (or wadding)
4" x 10" piece of cotton fabric (back)
1 x 10mm eyelet
12" length of narrow ribbon
Method:
Assume ¼" seam allowance unless advised otherwise
Angle the top corners of the vilene/wadding by measuring 1" from each corner along the top edge and 2" down from each corner along the sides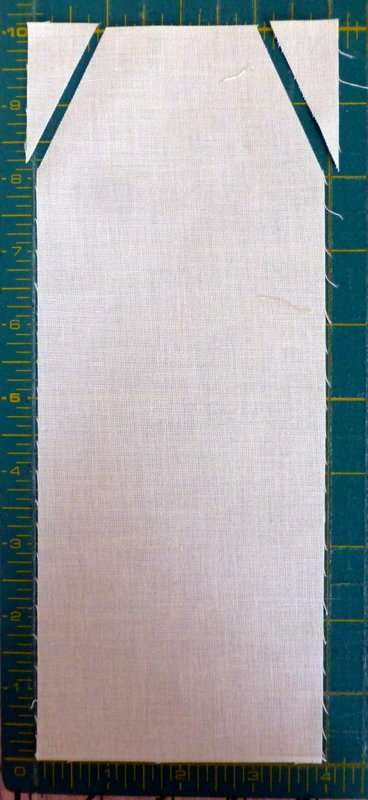 2. Place your first selvedge level with the bottom edge of the vilene/wadding (remember ¼" will be absorbed by the seam allowance).
3. Place the next selvedge on top, with the sealed edge covering the raw edge of the first selvedge. Stitch close to the sealed edge.
4. Continue adding selvedges in this way until all of the vilene/wadding is covered.
5. Flip the bookmark over to reveal the original shape of the vilene/wadding. Trim away the excess selvedges.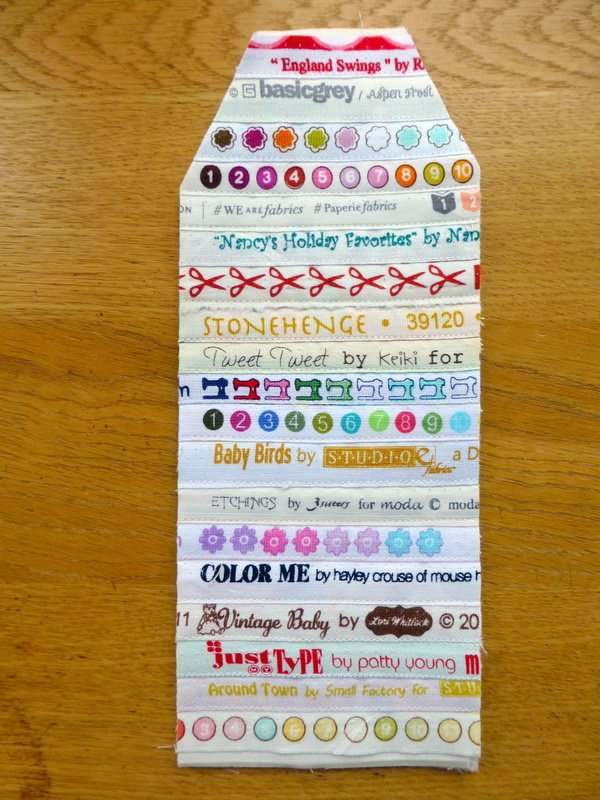 6. Place the backing fabric right sides together with the bookmark and sew around all sides, leaving a 2" gap in the middle of the bottom edge. Trim away the corners.
7.  Turn the bookmark right sides out through the gap in the lining. Push the corners well out and press.  Press under the raw edges of the gap.
8. Top stitch 1/8" from the edges on all sides, closing the gap as you go.
9. Insert an eyelet at the top of the bookmark, using the manufacturer's instructions.
10. Thread the ribbon through the eyelet and knot to secure.
And you're done!
Time to curl up in a squishy sofa, with a snuggly quilt and hot chocolate, and allow a good book to take you and your imagination to far flung places!
Happy selvedging!