Following the immense fun I had making the patchwork denim pouch for my daughter's friend, I just had to make a bag in the same boro style!
Oh I had a ball mixing one of my favourite textiles (denim) with one of my favourite pastimes (patchwork & quilting) while fulfilling one of my favourite values (recyling!).
This is a great project for using up all those torn and unwanted jeans, denim scraps and interesting bits!
If, like me, you love recycling and not adding to landfill, why not join us for some repurposing and patchwork fun at our Studio at Conway Mill, Belfast.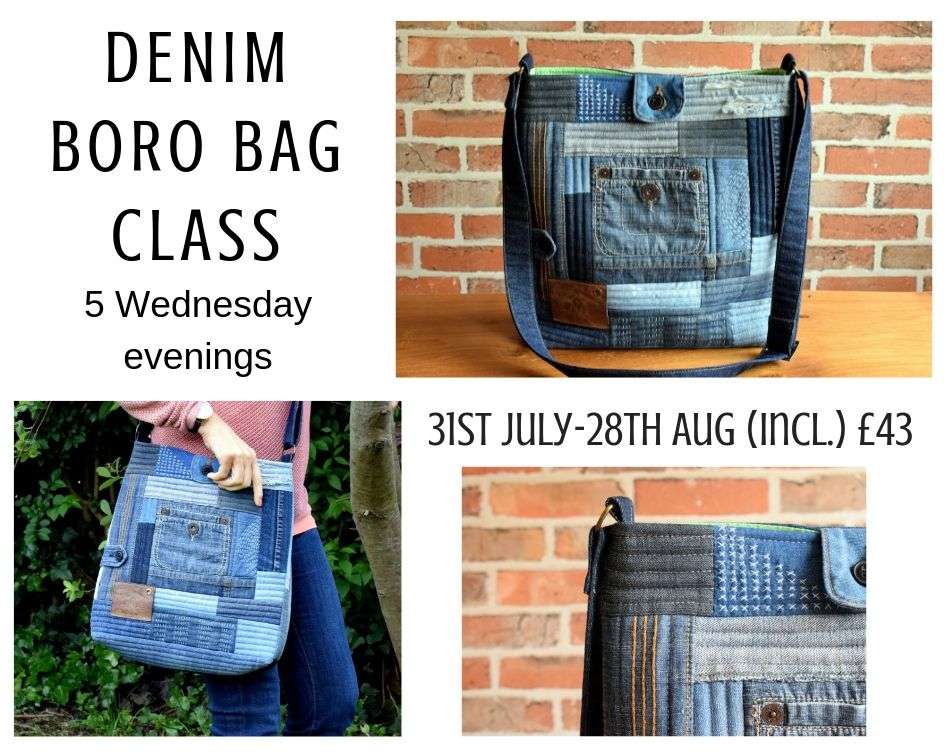 Over 5 Wednesday evenings I'll show you how to reuse your old jeans to make a patchwork and quilted cross-body denim bag, with feature 'boro' stitching.
There'll be lots of advice on the best threads and needles to use, how to quilt the denim, putting a zippered pocket into the lining, and how to make an adjustable shoulder strap.
If you too would like to have a ridiculous grin like mine (!!) come and join the repurposing fun!  Booking available here.
Happy recycling!