To enter my 10 year blogiversary giveaway click here.
At the end of this month (30th January, 4pm – 7pm) I will be teaching another live zoom workshop for Crafty Monkies.
Their theme for January is all about using what you have available (following the post Christmas slump!) and so repurposing some old jeans into practical zippy pouches fits right in!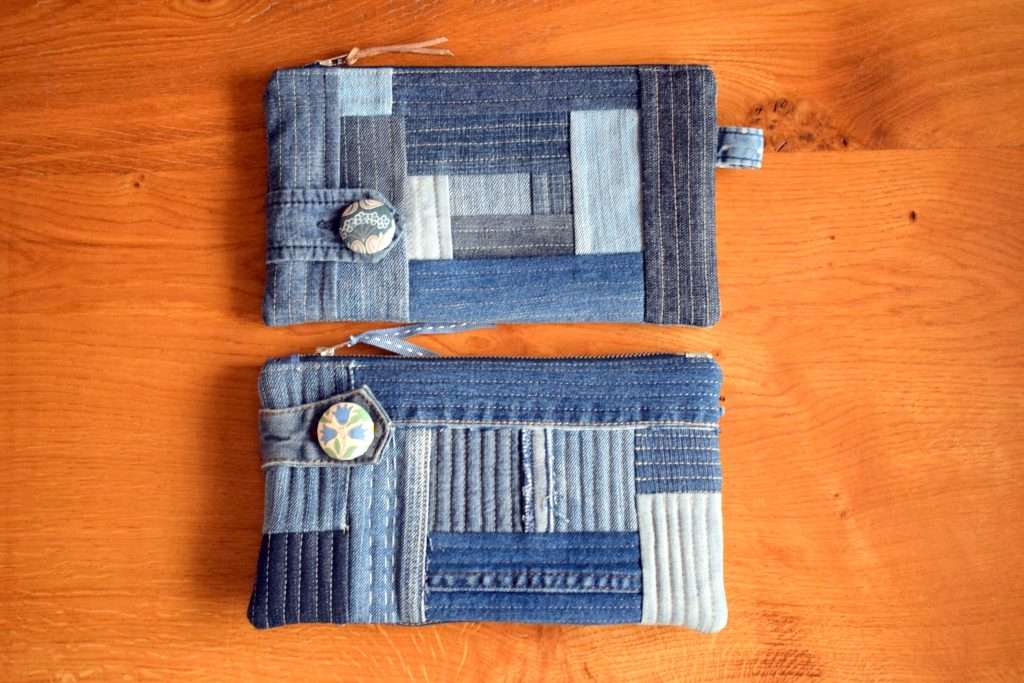 During this workshop you will learn:
How to prep and repurpose denim
Best interfacings to use
How to set up your sewing machine (needles & thread) for sewing denim
The 'Quilt As You Go' quilting technique
Zippy pouch construction, including covered zipper tabs, inserting a metal zipper and pouch lining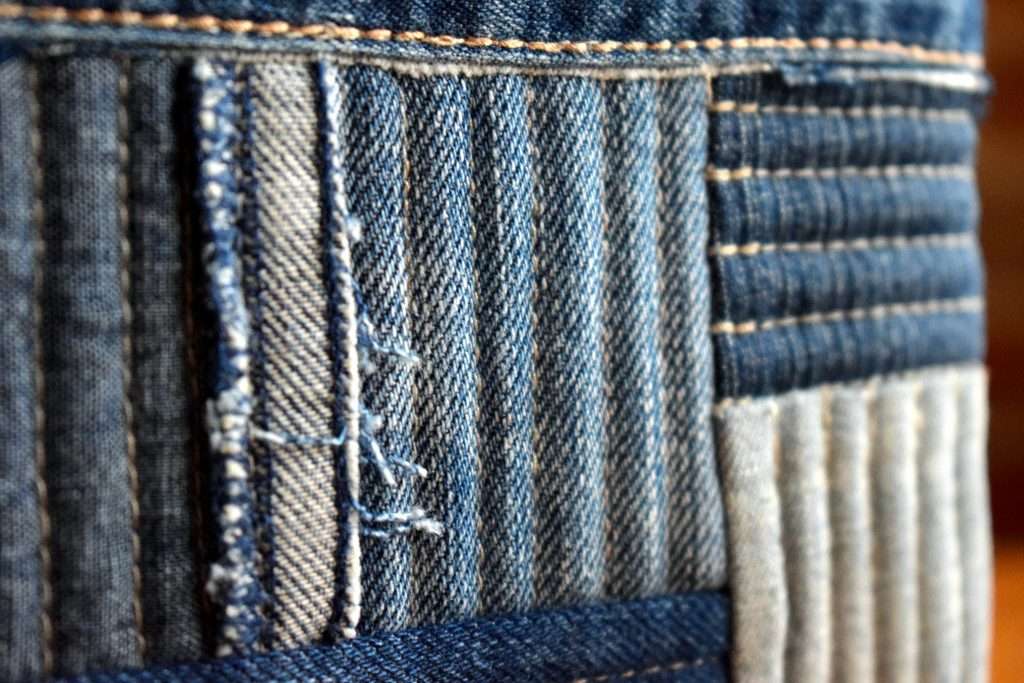 If you have never sewn with denim before, or if you have some experience and want to get a little more creative, then this workshop is for you!




There are 2 pouches to choose from. Pouch A is simpler in style and uses thinner interfacing, making it easier to construct and beginner friendly.




Pouch B is a little more involved, incorporating more denim features and characteristics and is quilted onto thicker interfacing to give a much more textured look.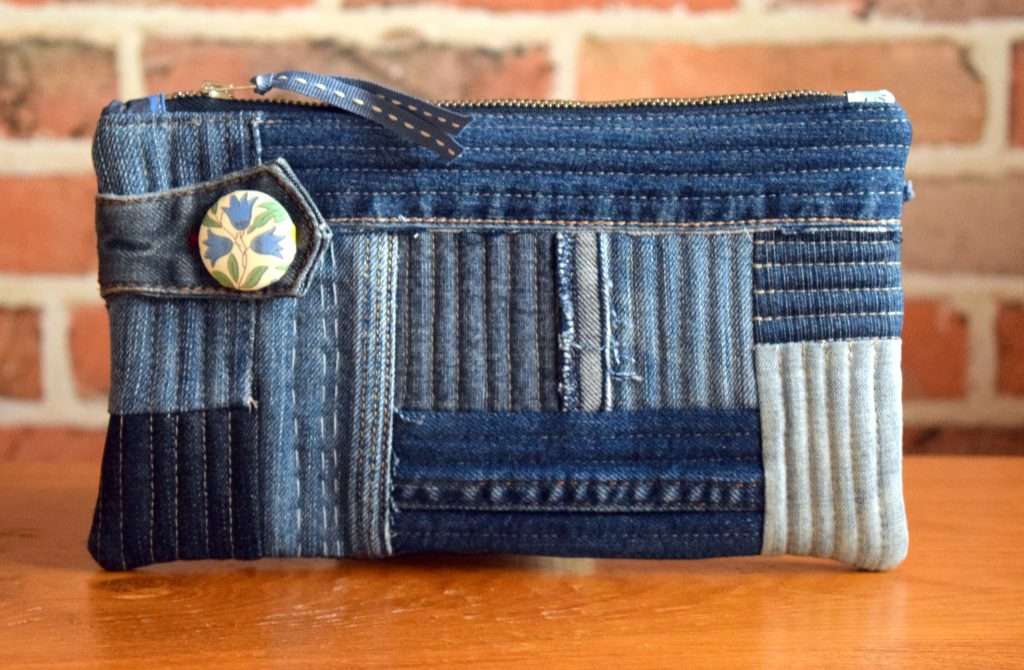 Whichever pouch you choose to make, you need to have confident use of your sewing-machine (including attaching walking foot) and how to measure and cut fabric using a rotary cutter & ruler.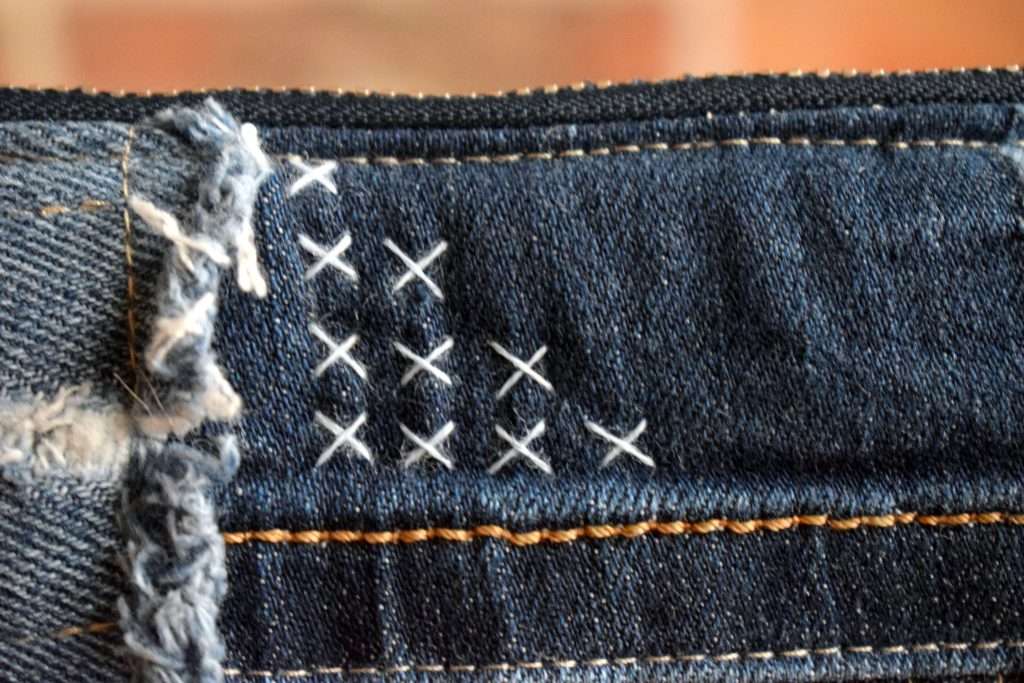 Material/Fabric requirements for this Online Interactive Workshop:-
*Available to purchase at here
Several pairs of non-stretch denim items e.g. jeans, skirts, shirts (a variety of colours is best). Pay particular attention to interesting sections of the jeans e.g. seams, pockets, worn sections, feature stitching, labels, tabs & loops etc., especially if making Pouch B
Fat quarter* of cotton lining fabric or cotton shirt (not denim weight)
8" metal (or nylon) closed ended zipper*
Co-ordinating Polyester thread (standard weight)
Button to decorate (optional)
Ribbon or fine leather cord – Zipper pull (optional)
Embroidery Thread for Boro Stitching (I used Aurifil Wool 12wt) Optional
Pouch A – ¼ metre Heavy Sew-in Interfacing (Vlieseline S13)* & 1/4 metre Light Woven Fusible Interfacing (Vlieseline G710)*
Pouch B – ¼ metre Legacy Flex Foam*
Equipment requirements for this Online Interactive Workshop:-
Rotary Cutter, ruler and mat
Iron & ironing board
Sewing machine
Walking Foot
Zipper Foot
Hand sewing needle (for Boro stitching)
Needles*: 90/14 Jeans Needle, 100/16 Jeans Needle, 80/12 Standard Needle
505 Basting Spray*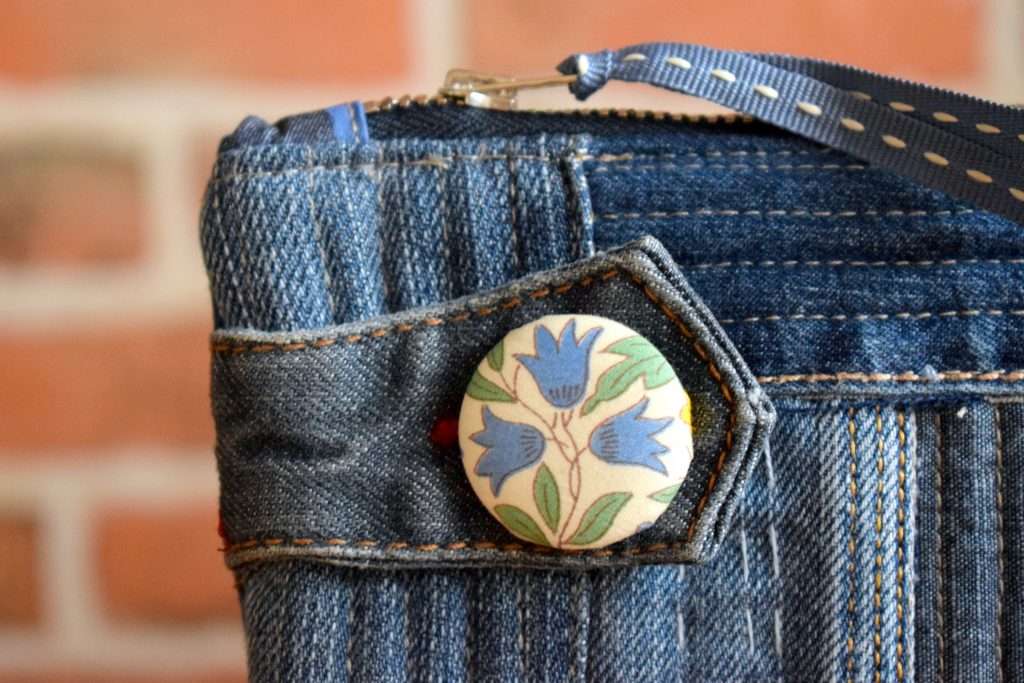 ​If you would like more information about this workshop or to book, click here to access the Crafty Monkies website (scroll down and click on my workshop listing to access more info).
You can also access a printable List of Materials & Workshop Prep here.
I hope you will join me for 3 hours of denim ripping fun!!