Well it's hard to believe that we only have 1 more week of classes left for 2019!  Where on earth did that year go!!
I can't wait to show you the beautiful wreaths folks have been making as part of our (optional) class project this term.  They're stunning!
But before one term is out I always present to my classes what the next term's (optional) class project will be.
Our technique focus next term will be Pleats & Tucks.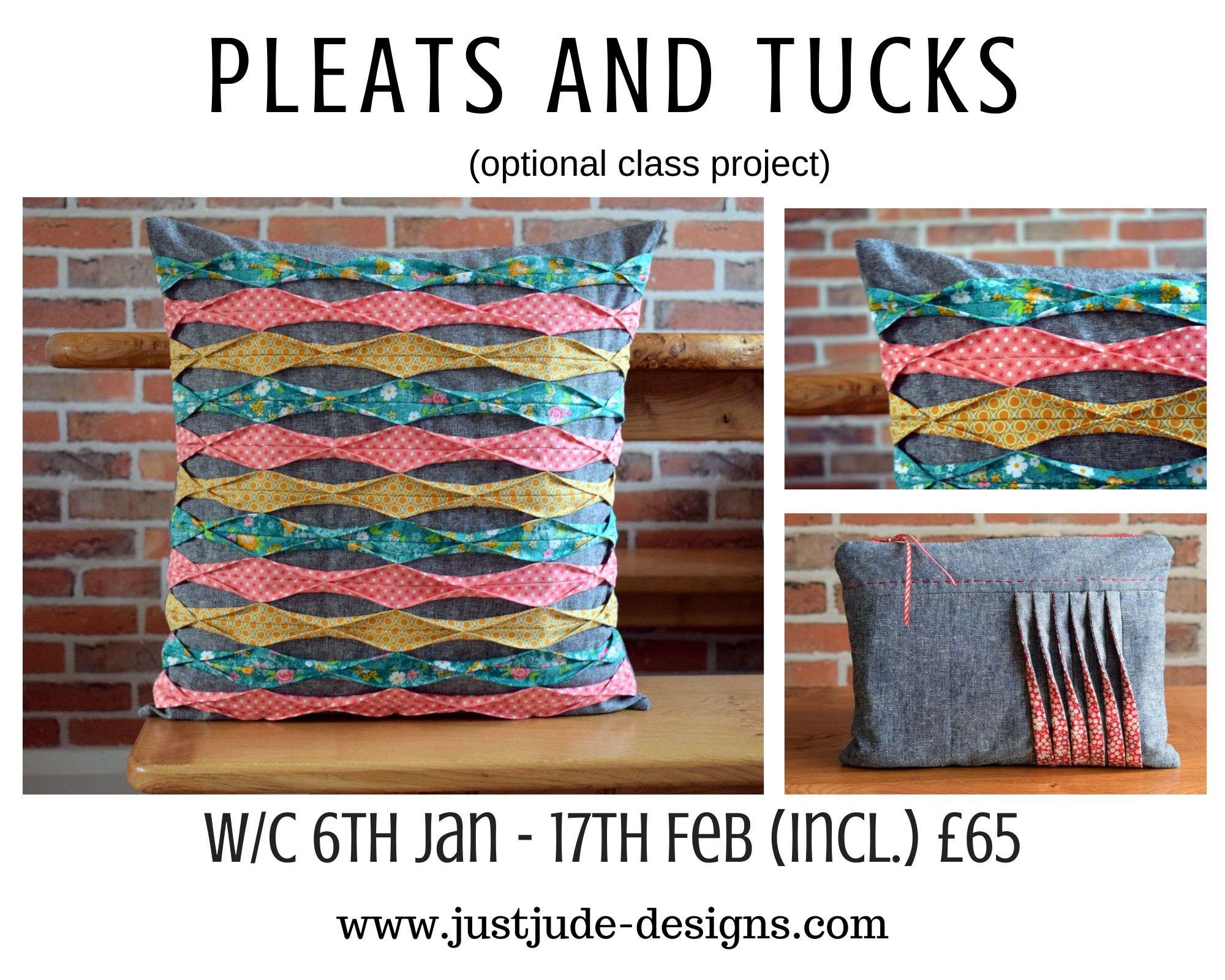 The main difference between pleats and tucks is that pleats are formed by folding the same length of fabric into folds which are only stitched down at the top and bottom ends, whereas tucks are constructed separately and then sewn into the project.
You will of course be more familiar with seeing pleats and tucks in clothing and apparel, but I love how different techniques in textiles can cross over into other disciplines, usually with a little creative tweaking!
So far I have 2 class samples made (both tucks!), but I hope to have one more pleated sample completed before the start of term!
 Cushion with Tucks:
There are many different effects you can achieve by manipulating tucks.
I really like the 'spread' effect you get from this variation of the Wave Tuck.  You can see each of the feature fabrics standing out nicely against the black Essex Yarn Dyed Linen.
Zippy Pouch with Tucks
This is an example of Twisted Tucks. Before sewing along the bottom edge of the pouch, the tucks are twisted back, revealing the secondary colour. This effect adds a lovely decorative touch to bags and pouches.
So that's us (almost) ready for next term.  If you would like to join us for some creative sewing fun, you can see all the available classes here.
In the meantime I have a few Christmas presents to make, and the small matter of workshops for February's Retreat to make too!
No rest for the wicked!!
Happy sewing!