We are delighted to announce our next online class: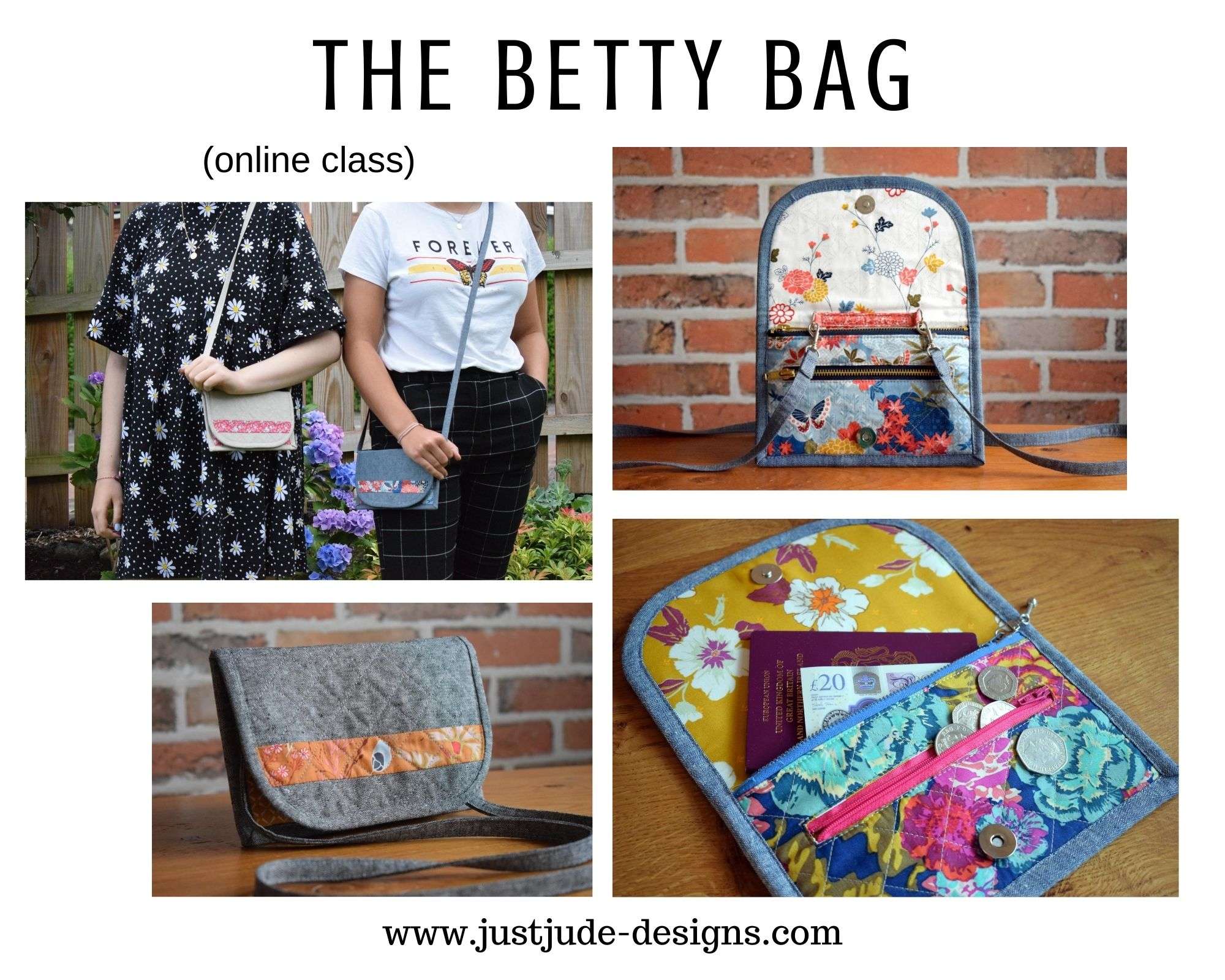 The Betty Bag is a slimline purse designed for holding your essentials without creating a bulky bag!
Whether you are travelling, out for the evening or just want a hands free shopping experience, the Betty Bag will perfectly meet your needs.
The zippered compartments are great for coins and notes (maybe even a second currency!).  In behind those there is space for a passport and phone, and in behind that is a credit card slot.
The strap can be made in 2 lengths, a shoulder strap or a crossbody strap.
And it is removeable too, so you can easily convert your bag into a stylish clutch purse!
The class will take the form of videos via YouTube, so you can stop or pause the steps to suit your pace and replay sections if you need to watch steps again.
Initially the class will be released on Monday 10th August in 3 weekly parts to my existing class ladies before being released for general sale as 1 complete video on Monday 31st August.
In this class you will learn:
How to use metal or plastic zippers
How to insert zippers 2 ways
How to quilt panels using a quilting bar
Bag construction using interfacing
How to make a removeable strap
How to insert a magnetic clasp
Single-fold Binding
I hope you will join us for some bag making fun!
Happy sewing!