Yesterday was our 3rd and final Aprons Workshop of 2019.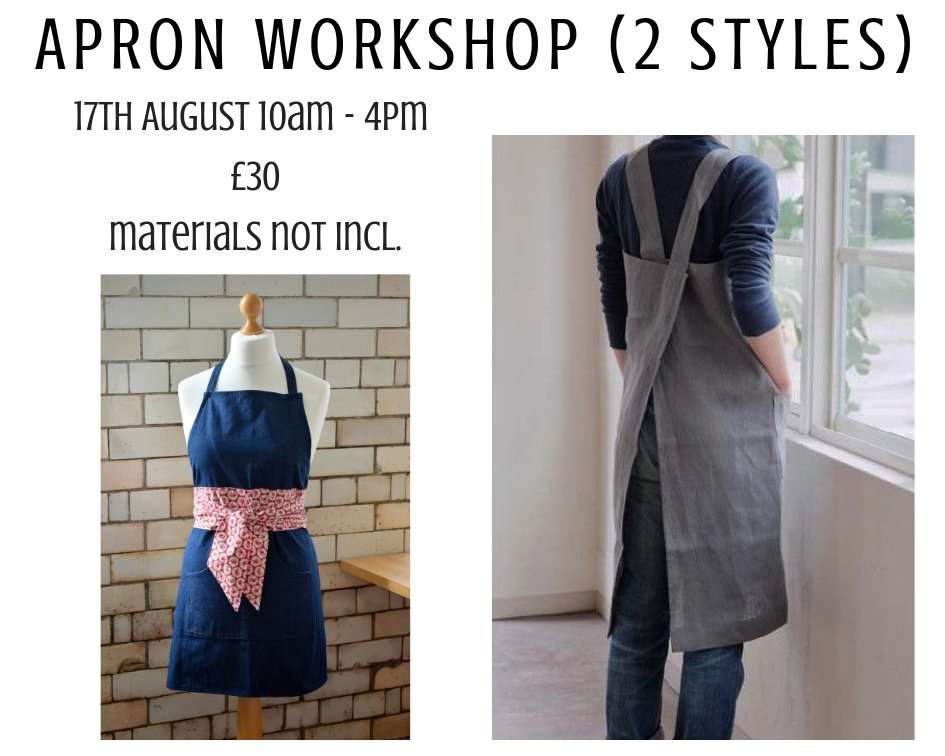 Once again, most of the ladies were making the Cross Back (Japanese) Apron (free pattern available here).
This is a brilliant pattern with beautifully finished french seams on the inside.
Just look at these gorgeous examples!
And one of my lovely ladies was making my Tie Back Apron (pattern available here).
Doesn't she look wonderful (and the apron's not bad either!).
I adore the fabrics Anja has used, combining Essex Yarn Dyed Linen (Denim) with some pretty geometric flowers.
I hope you all enjoy your aprons ladies, and being the dometic goddesses I know you are!
Happy sewing!