Welcome to part 3 of my series on Log Cabin blocks (part 1 available here; part 2 available here).
So far we've looked at the variations within Log Cabin and Courthouse Steps blocks.
This post is all about the Pineapple Block.
Like me, you may be surprised that the Pineapple block is included in the Log Cabin family of blocks.
But there are definite similarities.  Fabric strips of equal width are added in rounds from the centre square outwards (just like Log Cabin or Courthouse Steps).
The main difference this time is each round is trimmed 'on point' to create a diamond shape, before the next round is added. By alternating the background and main fabrics each round, pineapple shapes start to emerge.
There are several ways to create the Pineapple Block:
1 Foundation Pieced: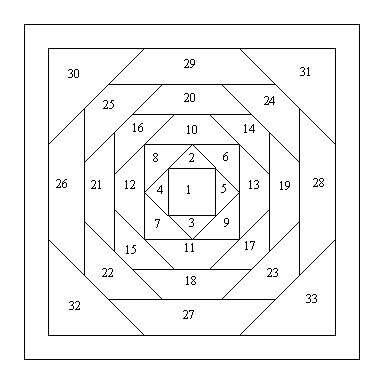 For my block (above) I printed and enlarged a paper template and sewed directly onto the paper, only removing the paper on completion of the block.
While this is a time consuming method (especially for a full quilt!) it results in precision piecing and accurate points and edges.
(Tutorial and template available here)
2 No Foundation Papers: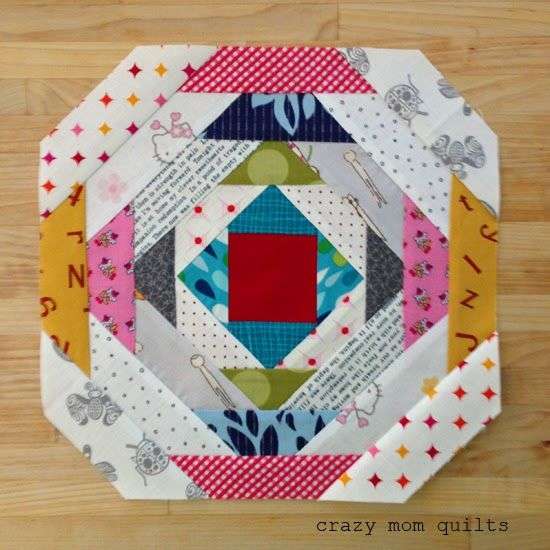 You don't have to use foundation paper to make a Pineapple Block.  Click here for a great tutorial on the 'trim as you go' method by Crazy Mom Quilts.
3 Creative Grids Ruler
The clever peeps at Creative Grids have made the lives of Pineapple Block makers much easier with this fab trimming tool!
It looks complicated to use, but Jenny Doan makes light work of it in her video tutorial here.
I love how cavalier the piecing can be with this method, and still end up with a beautifully accurate block!
This will definitely be my 'go to' method when I get around to making a Pineapple Quilt!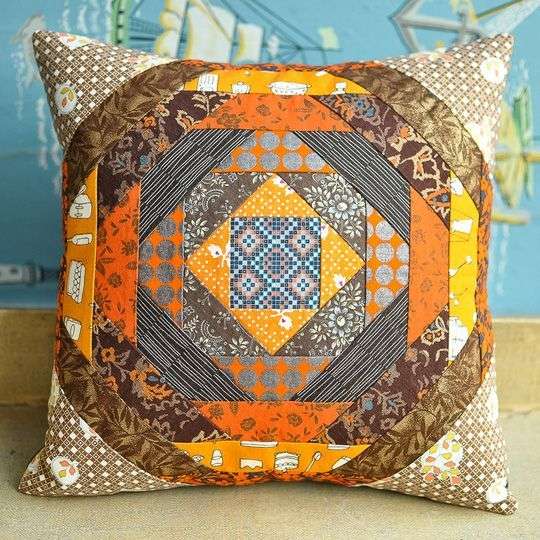 I particularly love this pillow example of the Pineapple Block by The Work Room.
And you can see lots more wonderful Pineapple blocks and quilts to drool over on my Pinterest board here.
Thank you for tuning in!
Come back soon for my final (Mystery) part of the Log Cabin Family of Blocks.
Happy sewing!