Myself and 3 other quilty friends (Sarah, Trudi & Di) call ourselves 'Threads Across the Sea' because 2 of us live in N.Ireland and the other 2 in England. We meet up in person at least once a year (Corona virus put paid to our 2020 gathering!!) and organise ourselves into themed secret swaps and handmade gift exchanges!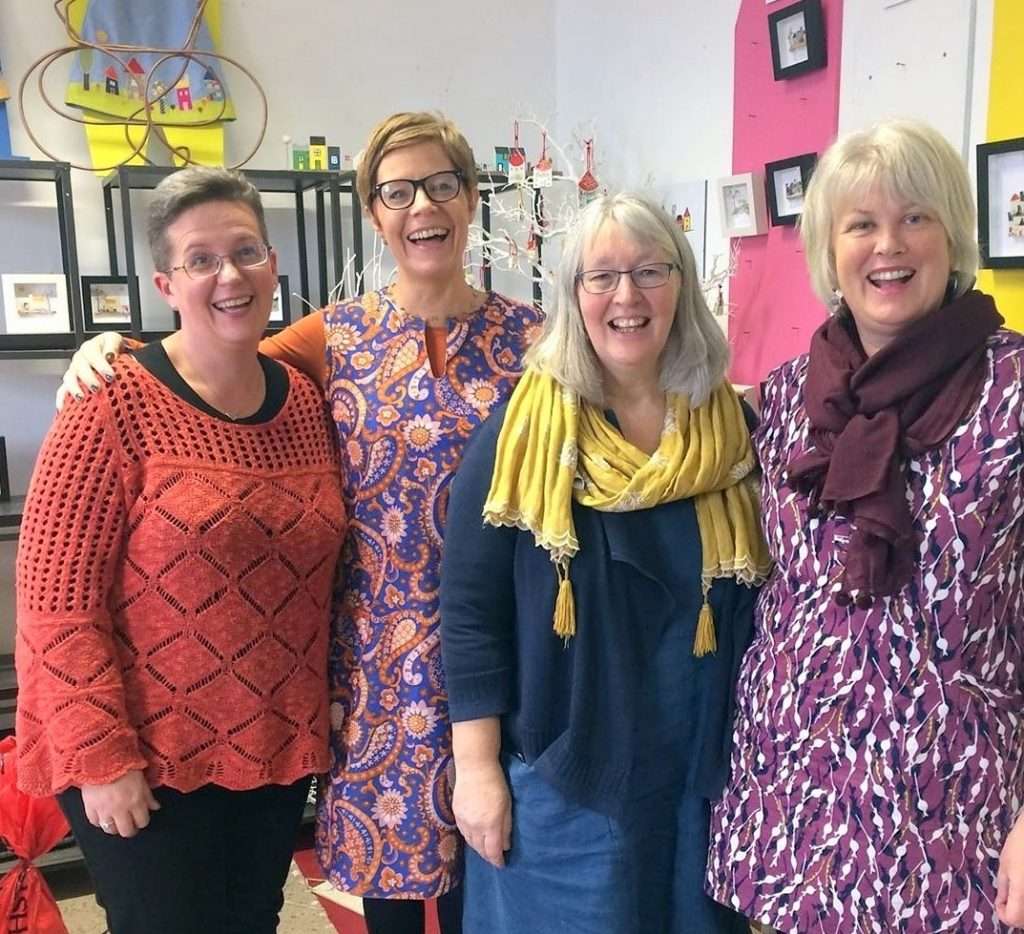 We decided to set ourselves a secret swap for Christmas, but not Christmas themed. We are unified in our love of mats and table toppers. And so the challenge was set!
Now that we have all exchanged and opened our swap parcels I can tell you that I was making for Trudi and based on her mood board, this is what I made her:



Trudi has a long table in her kitchen, so I went for more of a runner than a topper.
Her mood board was strong on geometric and symmetrical shapes and lines, so I copied a flying geese design which I found on Pinterest (originally designed by my fellow Brit bee mate Laura Jane!).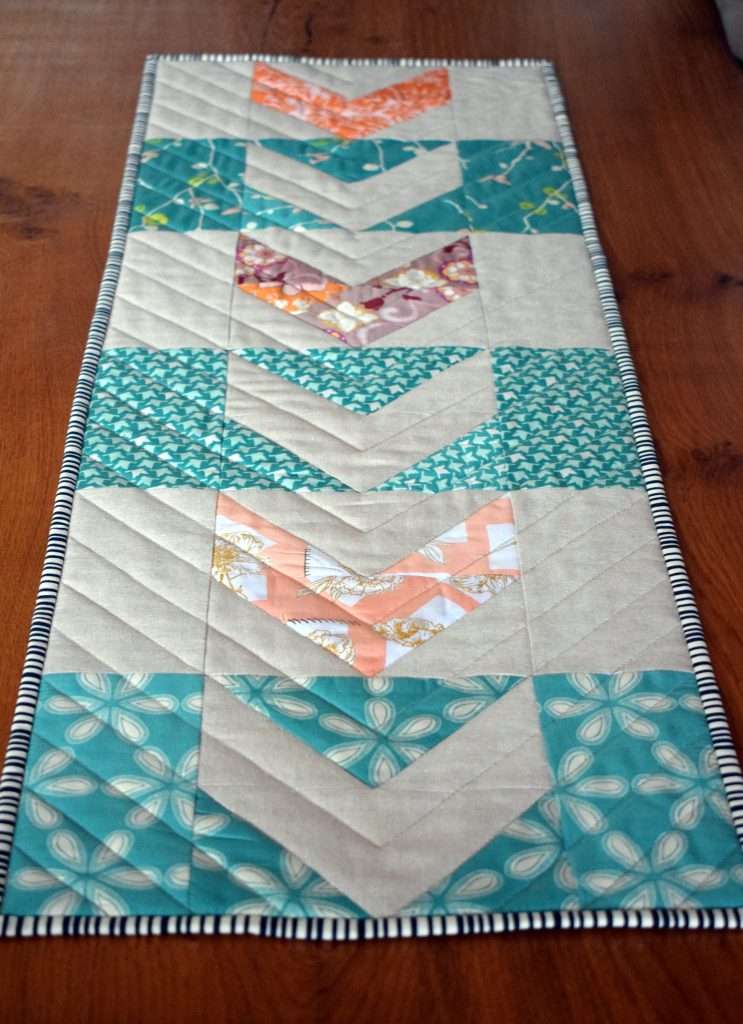 Trudi is a fellow lover of Art Gallery Fabrics. I've had a mixed AGF FQ bundle knocking around for a while (Pat Bravo and Maureen Cracknell), waiting for that perfect project!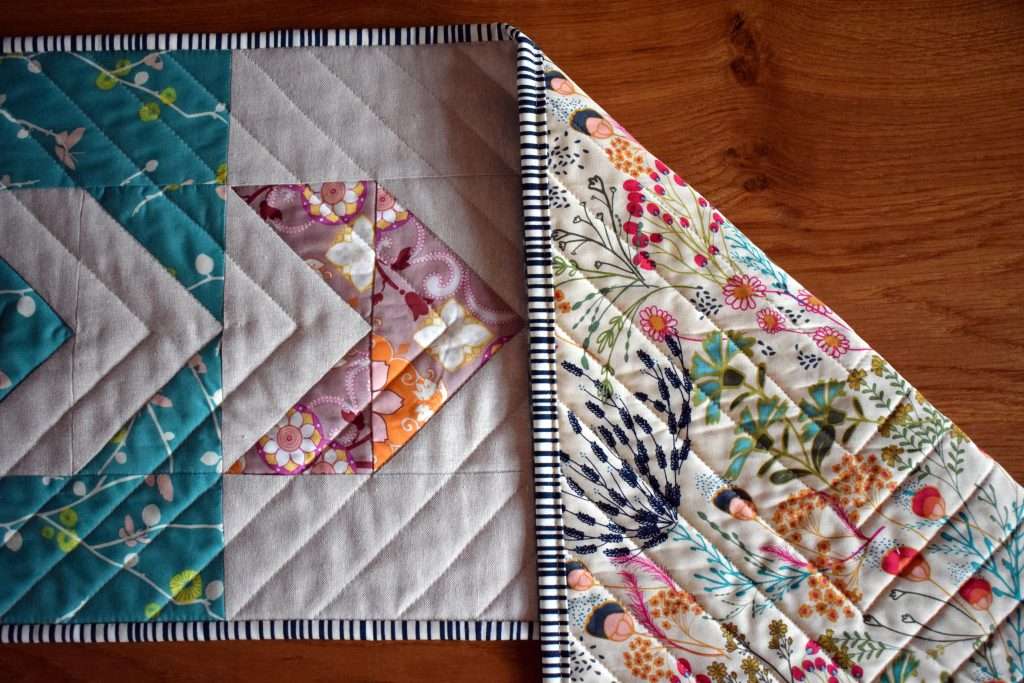 I carefully picked out some of the colours from Trudi's mood board and teamed them with Essex Yarn Dyed Linen (Oyster). I love how the richness of Essex Yarn Dyed Linen compliments the sumptuous softness of Art Gallery Fabrics.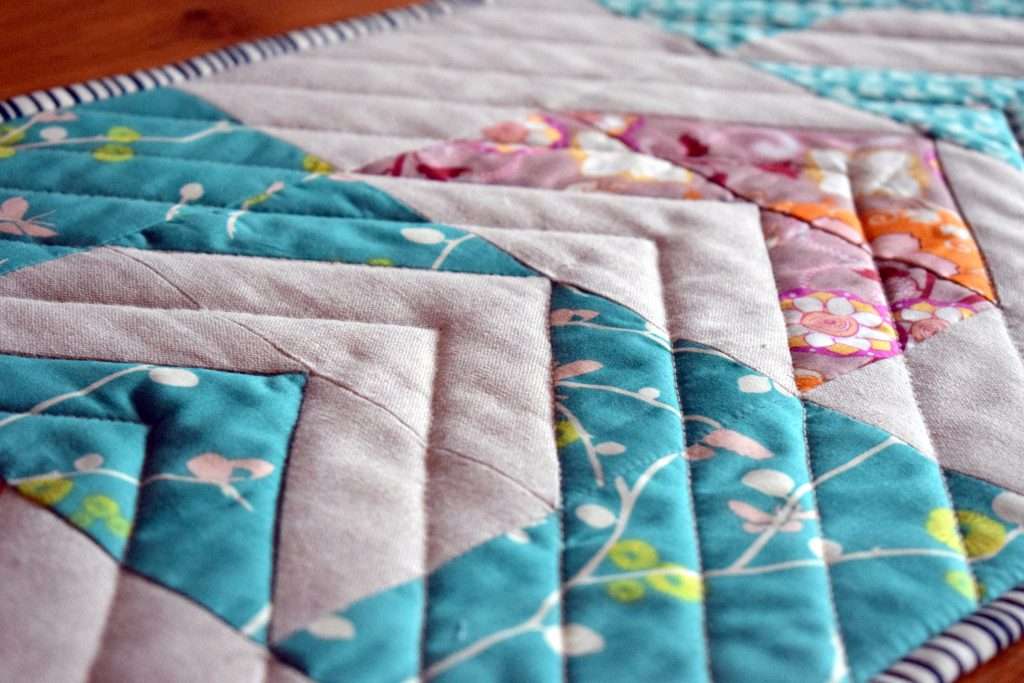 With the waste corner cuts from the main flying geese, I made a trivet, bolstered by an extra layer of heat resistant wadding. A complimentary kitchen accessory to the runner!



Isn't it cute! The extra wadding certainly adds more definition to the quilting!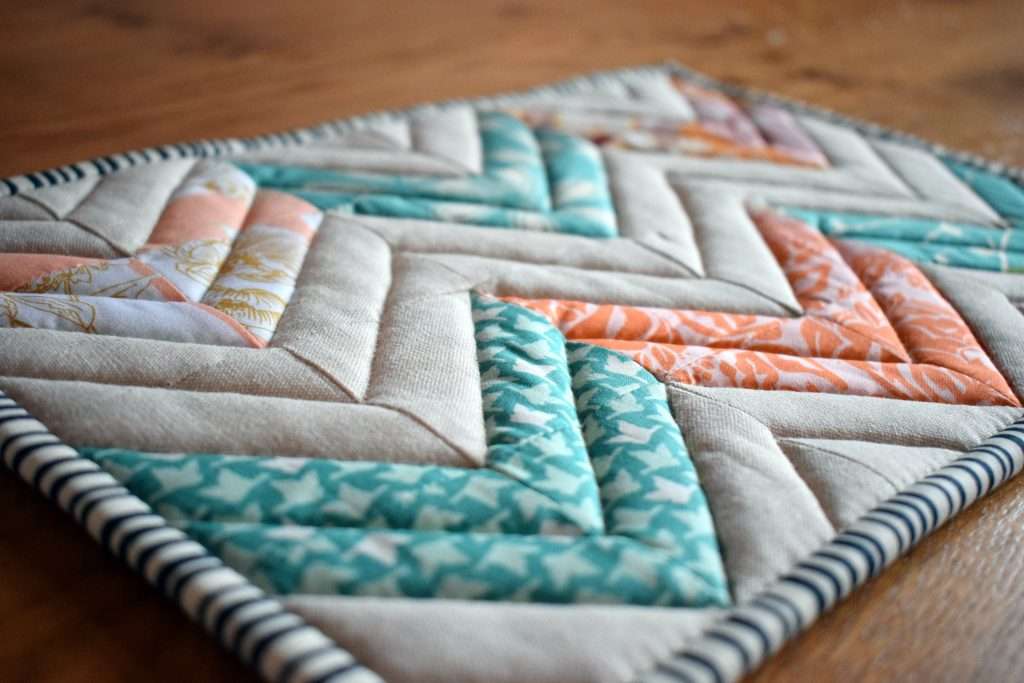 And who was making for me?




This is what I received from Di! Isn't it lovely! Made mostly from Tilda fabrics (swoon!).



These fabrics are so pretty and blend perfectly with the accents in my home.




And, the extra goodies included were yummy fabrics and a pretty folded star ornament! Win, win!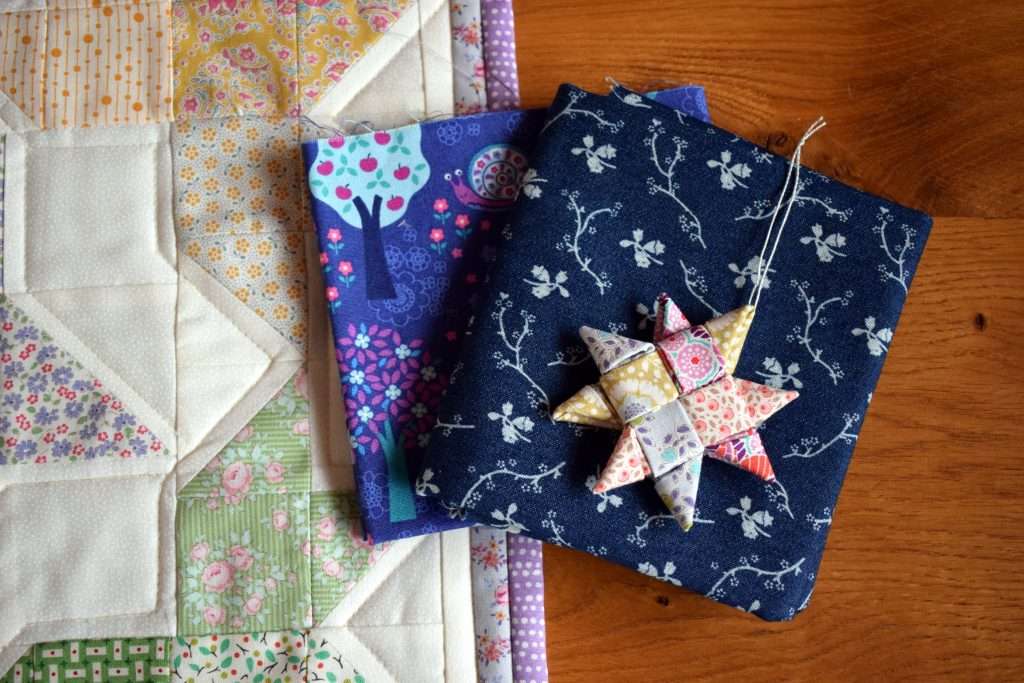 Thank you Di for my perfect topper! I have a selection of surfaces where it will look right at home!!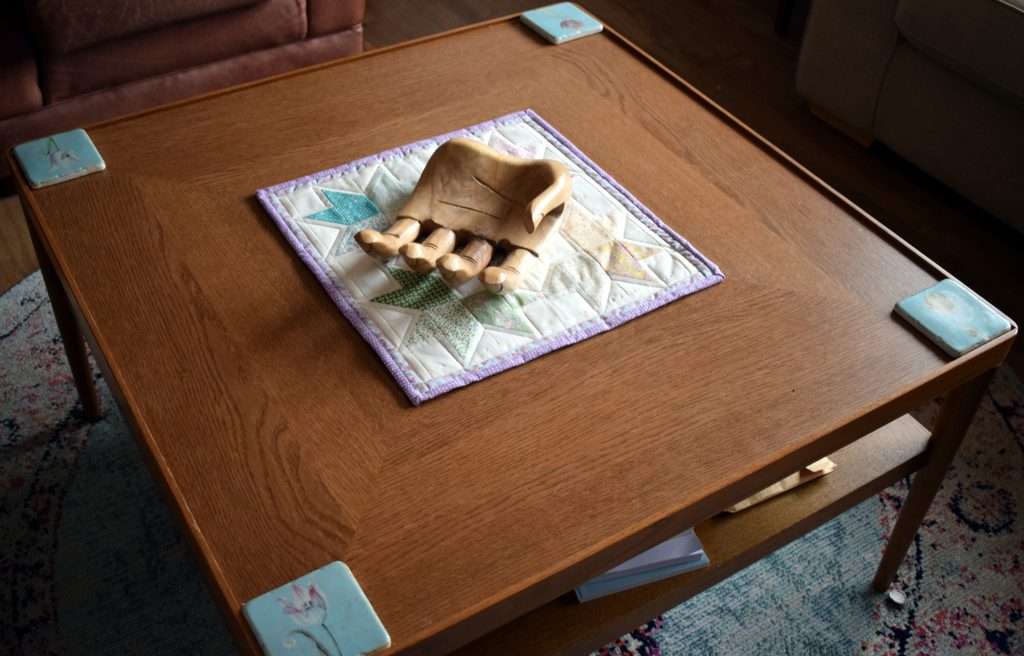 All 4 of the runners and toppers revealed in our swap are stunning! You can check them out by searching #threadsacrossthesea on Instagram.
Let's hope our next gift swap will be in person (on the English side) in 2021!
Happy swapping!