This month I'm teaching 2 Twin Needle (live Zoom) workshops.

One of these workshops is a Stained Glass Windows panel, hosted by Crafty Monkies on Friday 26th February. The finished panel can then be turned into a cushion, bag or wallhanging.




Unlike traditional Stained Glass Windows, our background panel is pieced rather than appliqued.
The fusible bias tape is then twin needled in place! But the real magic here is that the quilting and twin needling is all one step!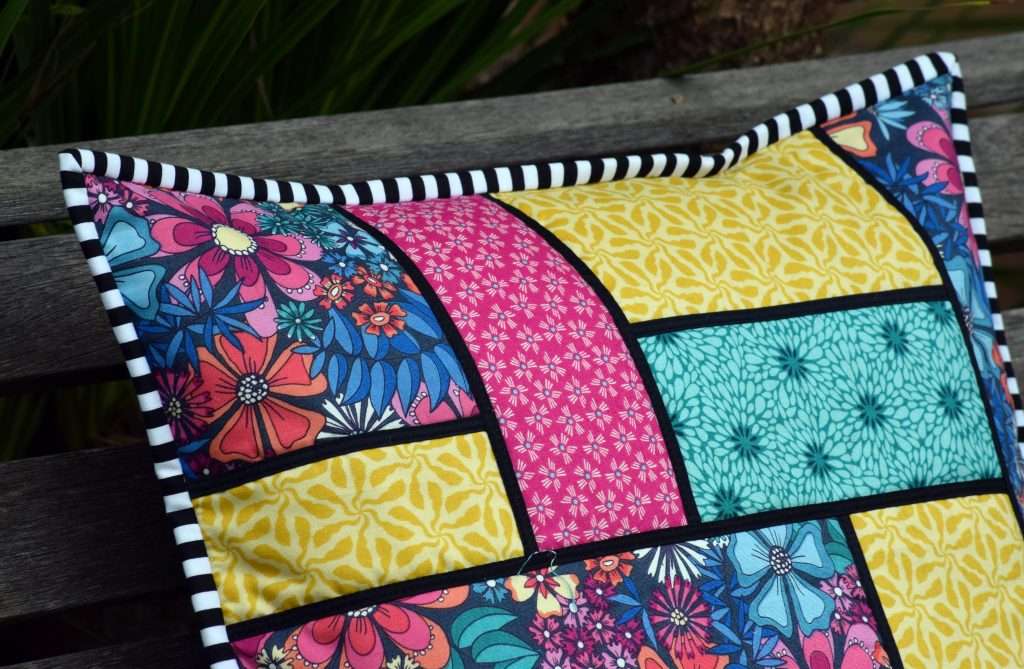 Fusible bias tape comes in a range of colours and widths. Black is the most common colour for the Stained Glass effect, and definitely suits bright modern prints.
Here are a few more examples of the same technique, using different coloured fusible bias.





6mm Black fusible bias tape and 3mm and 4mm twin needles are available in our online shop.




So what does the workshop cover?
At the workshop I'll show you...
how to set up your machine for twin needling
how to piece the background
how to apply fusible bias tape
how to quilt the panel by twin needling
All those who attend the workshop will receive my comprehensive Mosaic Cushion pattern for free! So you can turn your fully quilted panel into an 18" zippered cushion cover!


This is a really fun introduction to twin needling, achieving a dramatic Stained Glass Windows project. You'll be hooked!!
So if you fancy learning a new technique, booking for the workshop is via the Crafty Monkies website, where you will also find the full list of materials needed.
Happy sewing!