As promised, here is the tutorial for the Shared Threads Drawstring Bags Tutorial.
You Will Need:
1 x (11.5" wide x 29" tall) non-directional cotton fabric OR
2 x (11.5" x 15") directional cotton fabric
2 x 25" lengths of ribbon or cord (or shoe laces)
safety pin
Method:
If using directional fabric, first join the pieces right sides together along the bottom edges using 1/4" seam allowance.
1 Press under both short ends by 1/4".
2 Press under both long sides by 1/4" and then again by another 1/4".
3 Sew around all 4 edges using 1/4" seam allowance.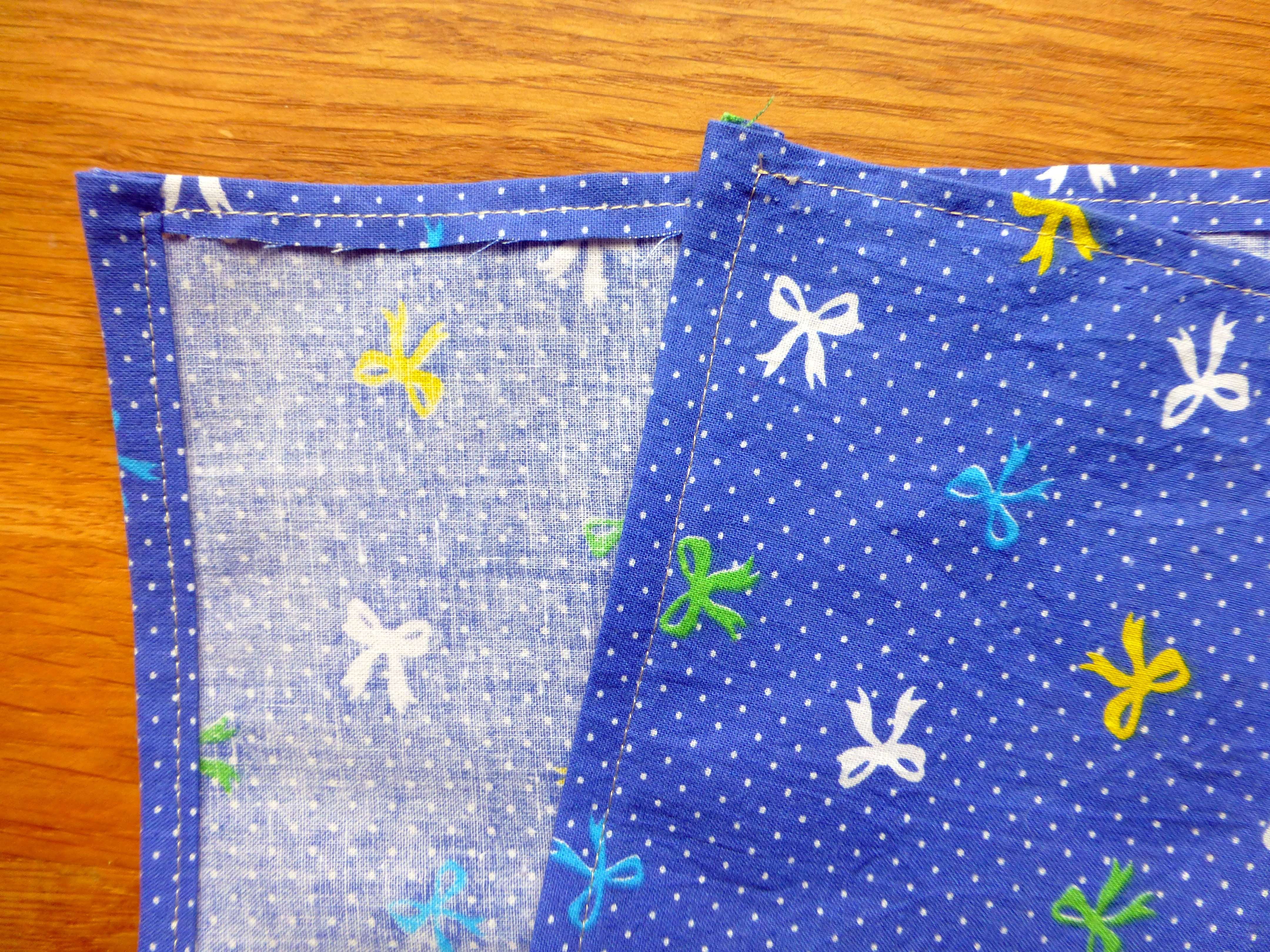 4 Bring both short ends wrong sides together. Measure and mark 2.5" down from each top corner.
5 Sew from each marker down the sides to the bottom corners using 1/4" seam allowance. Start and finish with a reverse stitch.
6 Turn the bag right sides out and press well.
7 Press the sides of the top flaps so they fold in.
8 Fold the top edge of the flap down until it meets the start of the side seams. Pin and sew along the hemmed edge of the flap. Repeat for the other side.
9 Attach the safety pin to one end of the ribbon/cord. Thread it into the top channel, all the way around until it comes out the same side.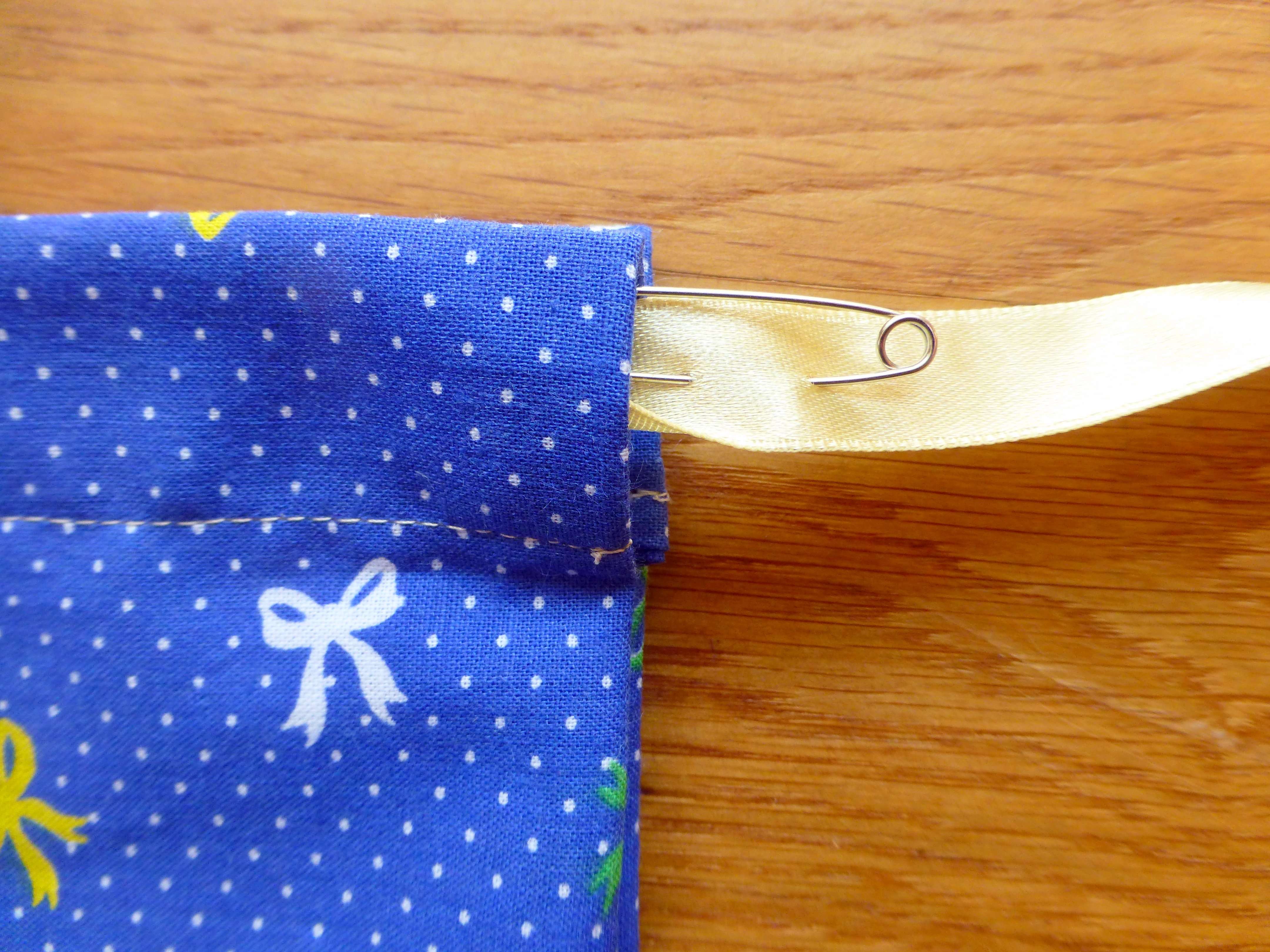 10 Remove the pin and knot the ends of the ribbon. Cut the ends of the ribbon at an angle to reduce fray.
11 Repeat for the other length of ribbon, this time from the opposite side of the bag.
And you're finished!
Thank you for supporting Shared Threads.