Yesterday was our Robin Hoop Art Workshop, and what 'sketchy' fun we all had!!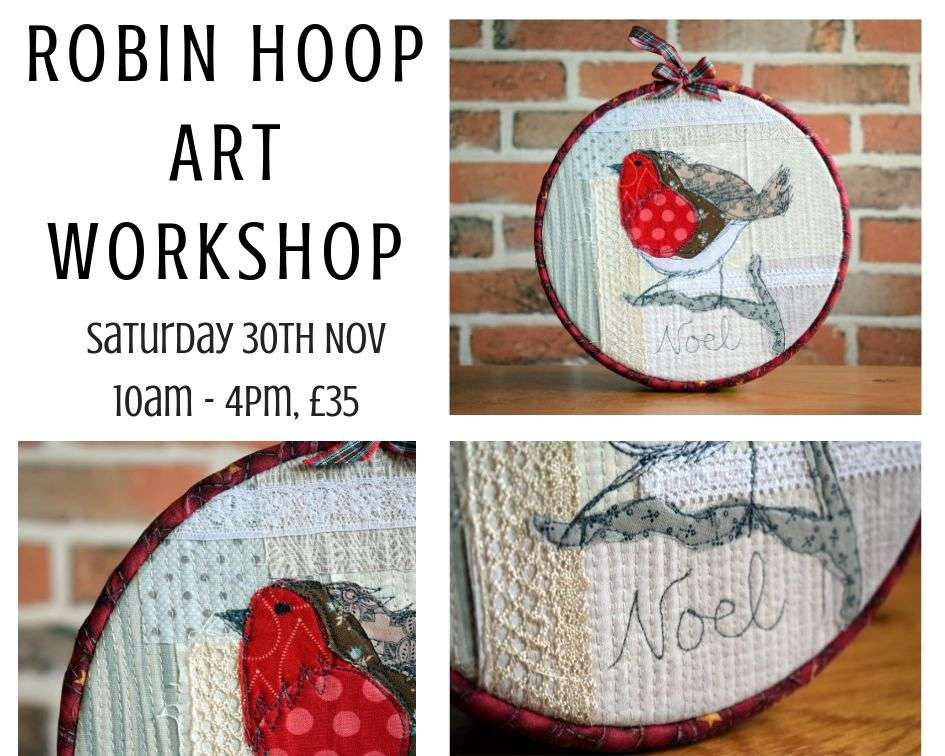 Nine ladies spent a glorious Saturday getting in touch with their artistic side.
They built up their low volume backgrounds, a little matchstick quilting and lacey additions before bondawebbing their scrappy robins and starting the sketching fun!
And just look at their awesome results ….
Aren't they so cute!!
Well done ladies on your festive works of hoop art!
So that's the last of our Saturday workshops for 2019!  We will soon be releasing new classes and workshops for 2020 so stay tuned!
Happy sketching!