Yesterday was our charity sewing day in support of Shared Threads.
Shared Threads is a Belfast based charity that makes cloth sanitary pads & hygiene packs, and in doing so seeks to "remove some of the limitations that menstruation puts on so many women and girls across the world, replacing it with dignity and the freedom to get an education and live their lives. 
We also believe in making a positive impact on our environment by using secondhand cotton and towels. We love that we can gather makers together around a creative project with the common purpose of helping women."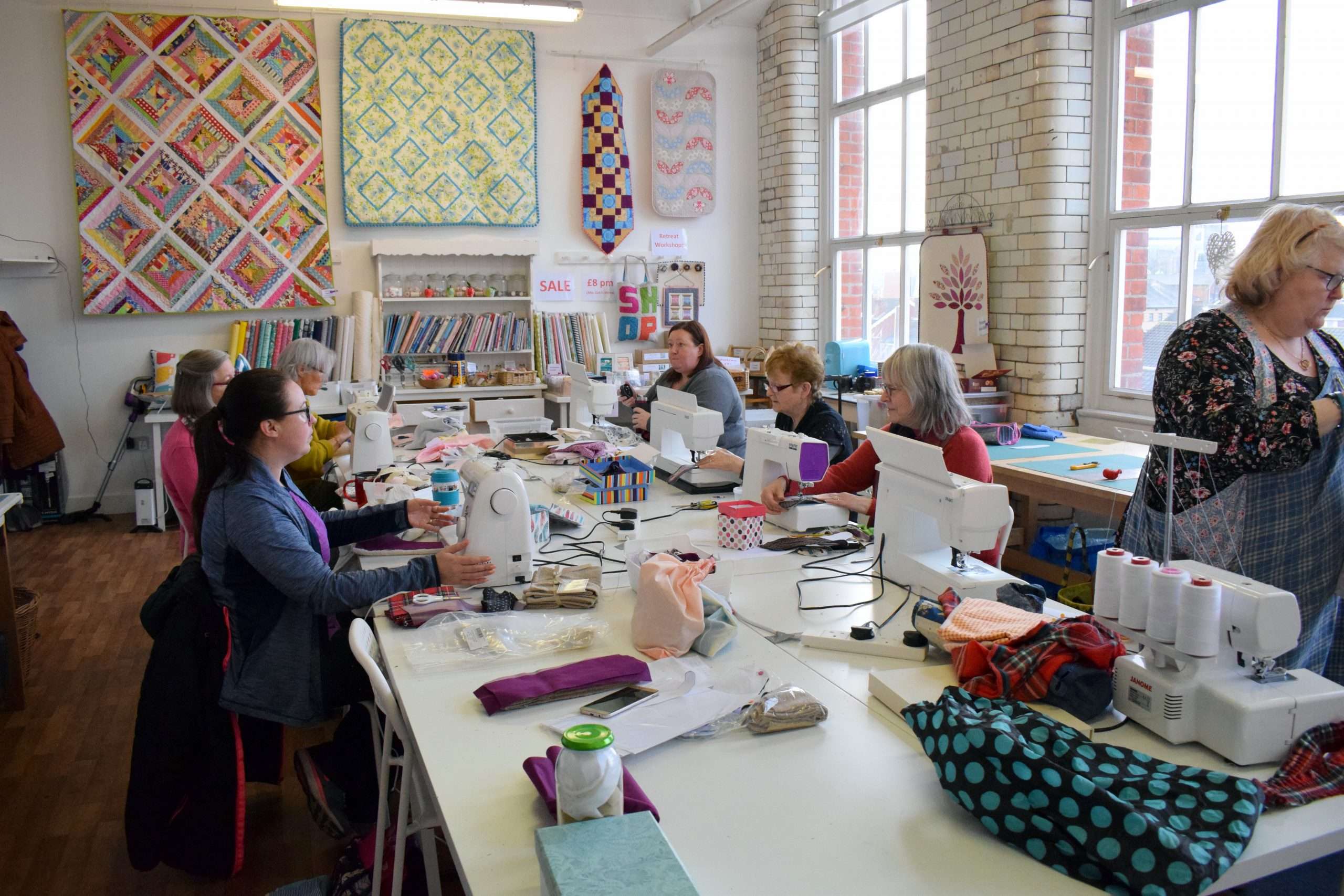 These ladies willingly gave up their time and talent to learn how to make reusable sanitary pads, holders and drawstring bags for Shared Threads.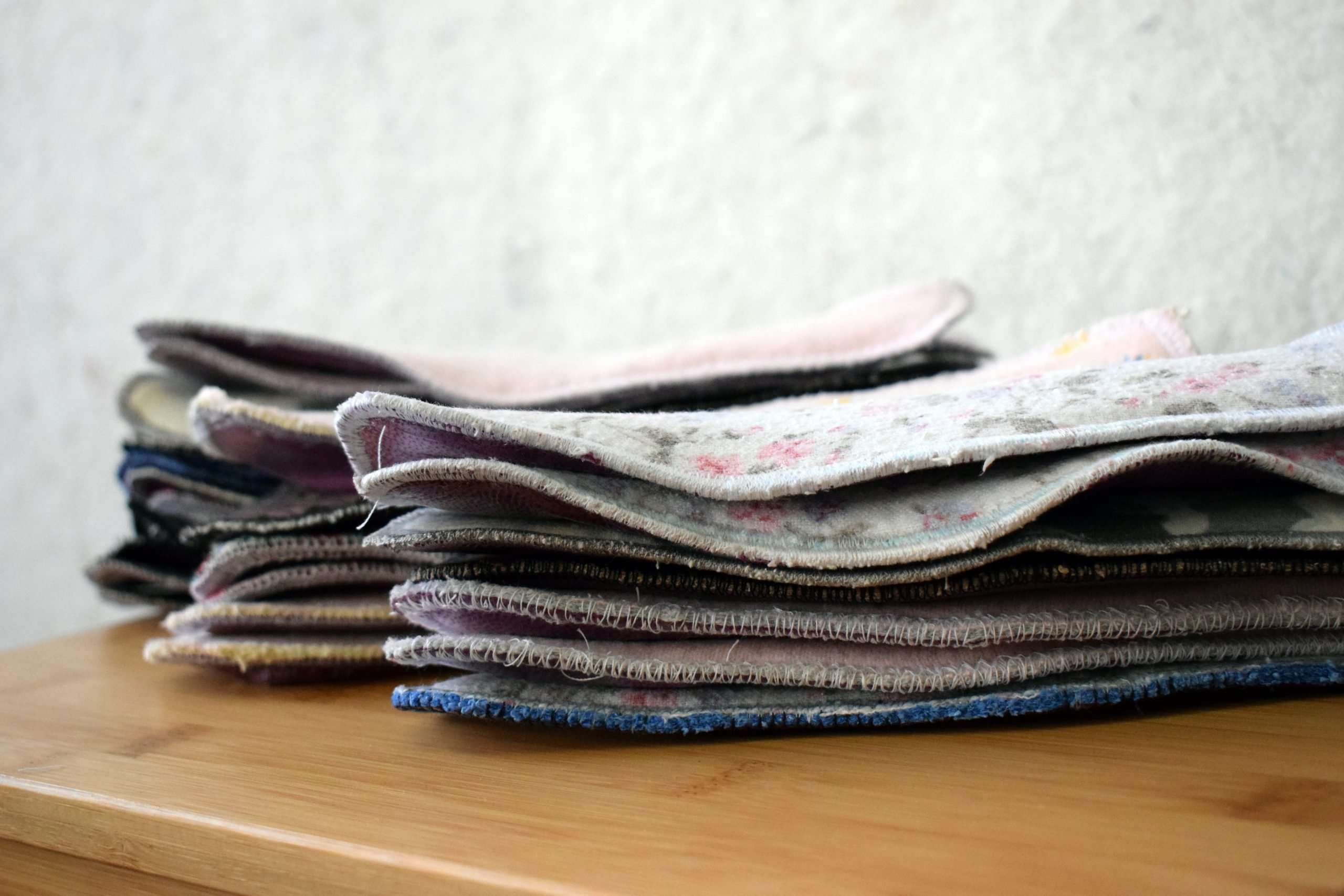 And what a productive day it was!  Just look at all this ...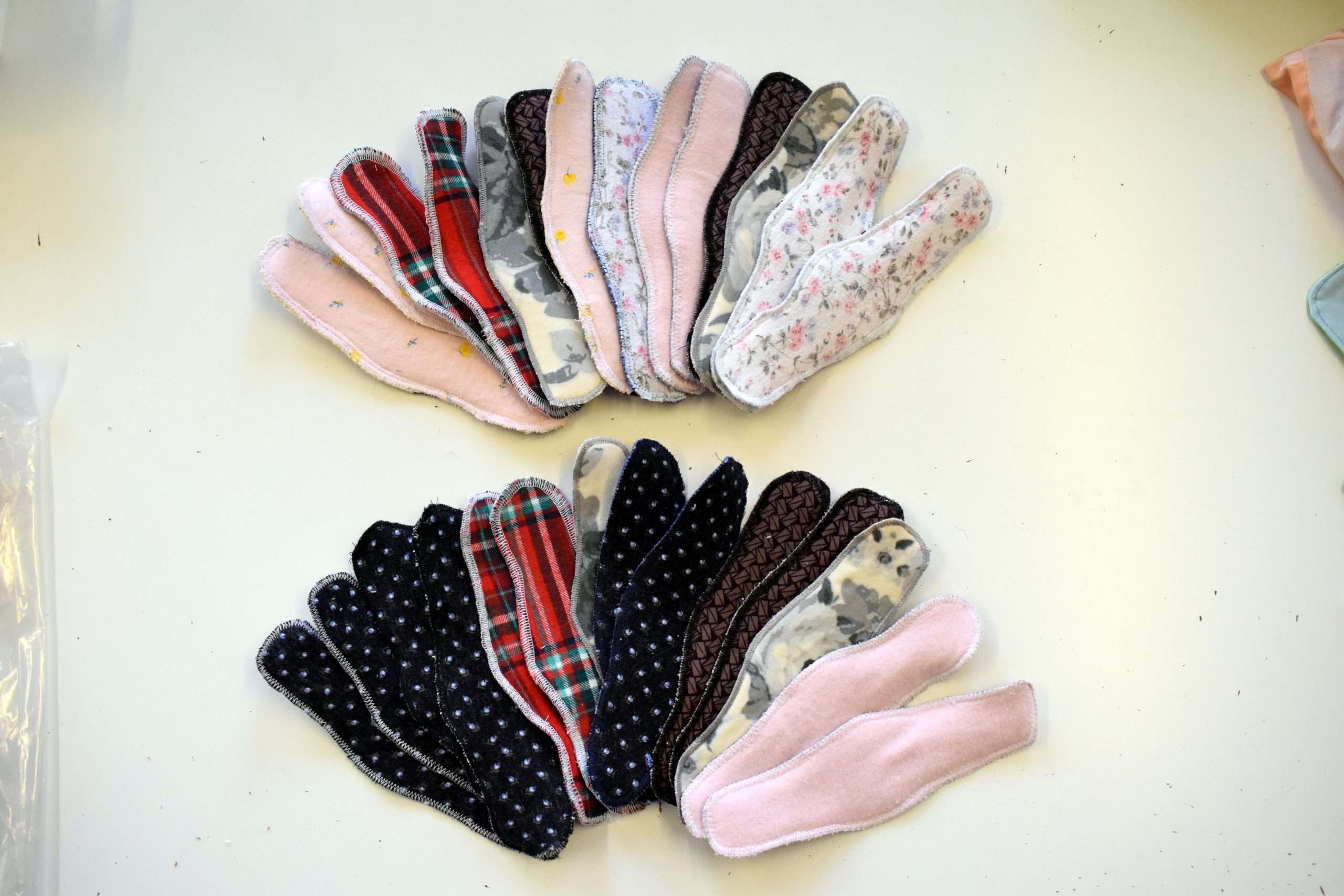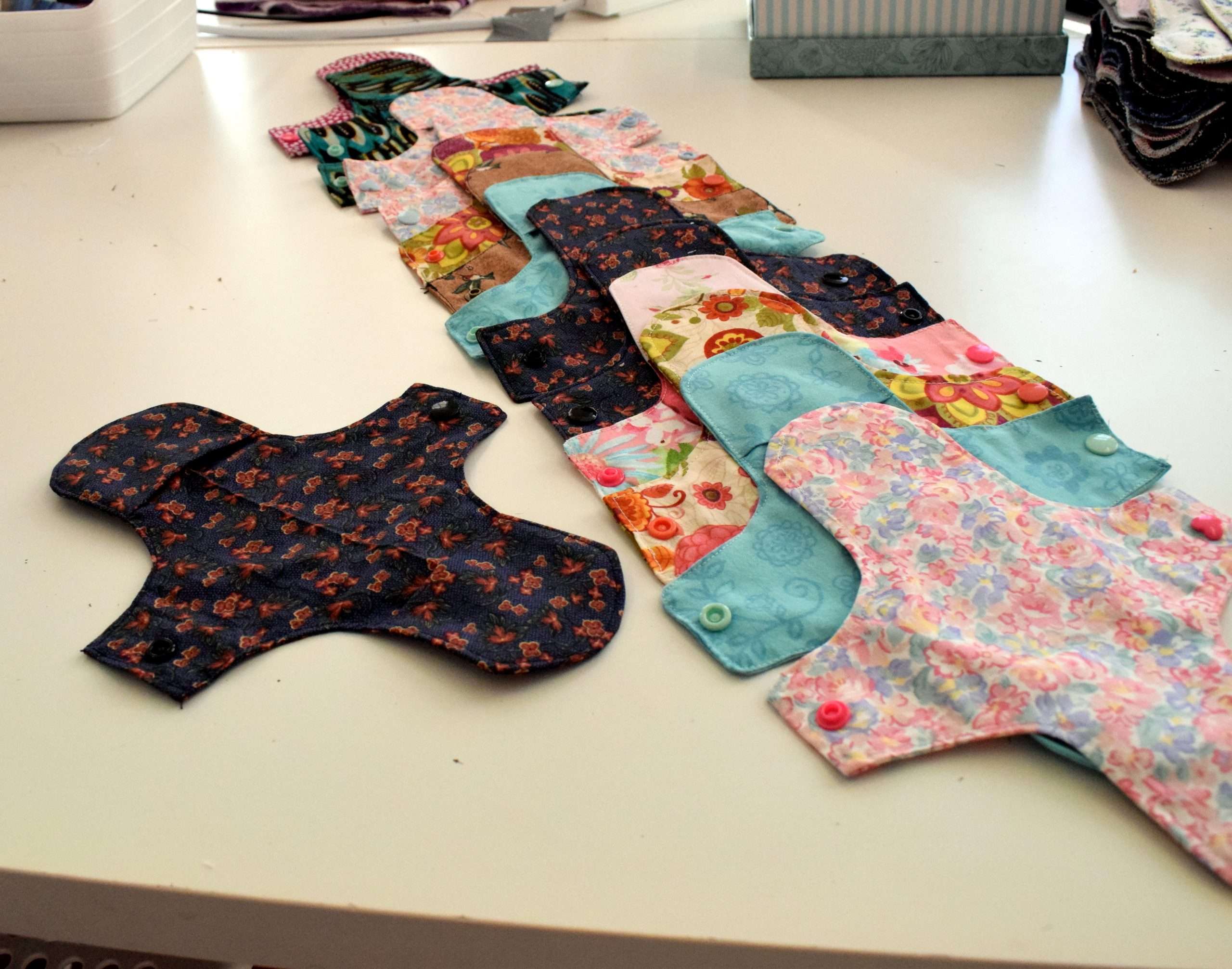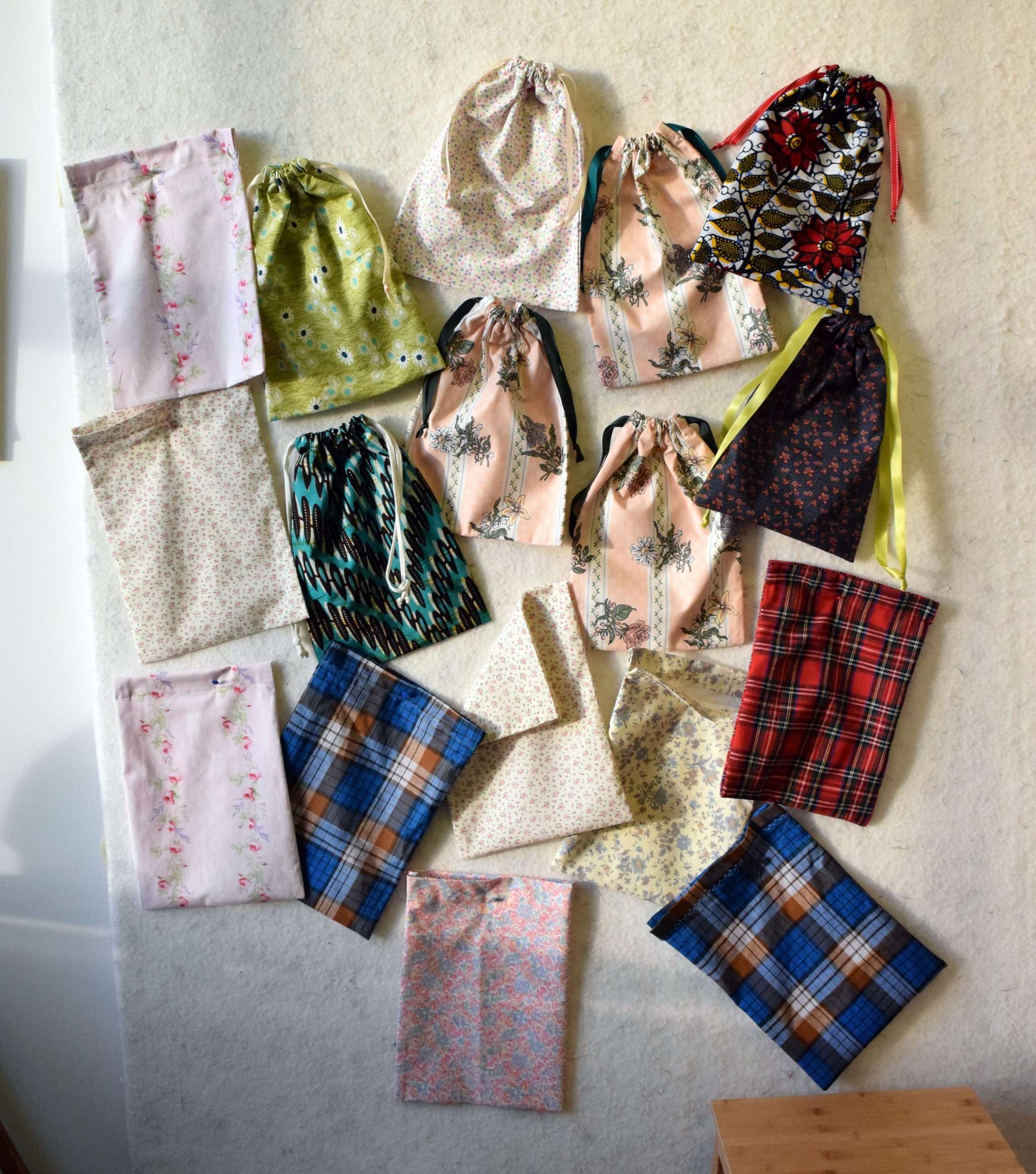 Almost all of the materials used are repurposed or donated.  Cotton fabrics make the pad holders and drawstring bags. Brushed Cotton and old towels make the pads.  The only item to be purchased is a waterproof layer called P.U.L. (Polyurethane Laminate) which is sewn into the pads.
P.U.L. was originally designed for use in the medical industry to withstand repeated washing as well as a high heat steam sterilising clean system. It is  durable, it doesn't crease, doesn't fray and doesn't stain easily and has the wonderful properties of being both waterproof as well as breathable which means it will keep moisture from passing through and yet heat is able to escape.
P.U.L. is now widely available online.
Our sanitary haul and donated fabric and towels have already been handed over to Shared Threads with grateful thanks.
If you would like to make the pads, holders or bags you can find the templates and tutorials here.
A big thank you to the ladies who made it to the workshop yesterday and your eagerness to continue making for Shared Threads.
Happy sewing!