This week in the Kindred Spirits Quilt-Along we are making three 9″ Crossed Paths blocks.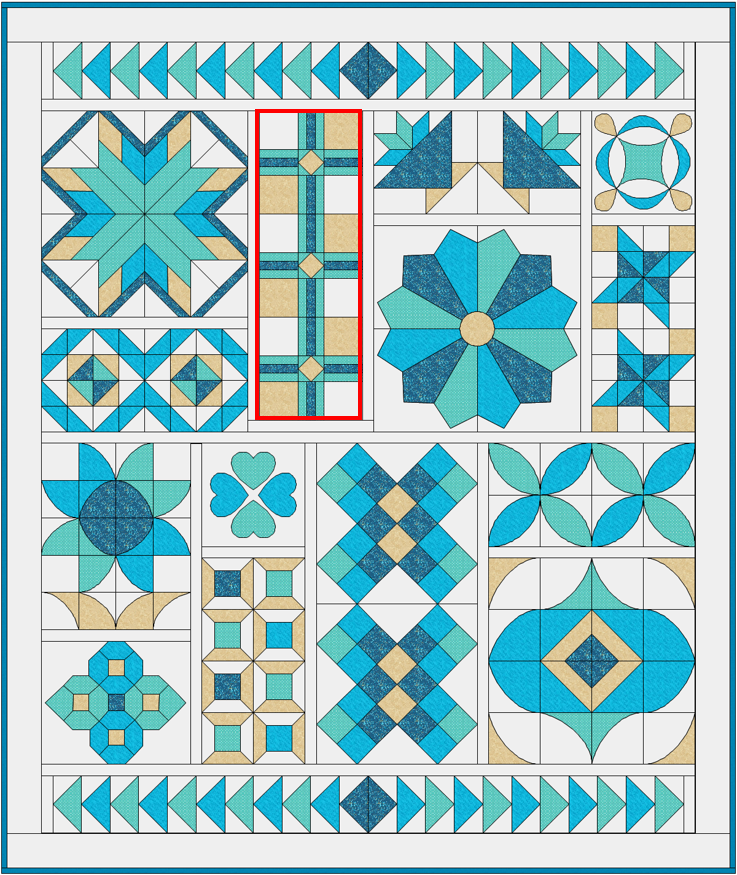 This block column will add a dramatic geometric contrast to the softer curves and sharp points of its surrounding blocks.
The technique focus in making these blocks is how to successfully sew long strips together.
For these blocks we are sewing 3 Width of Fabric strips together (42″-44″) and then chopping them into smaller units to create the striped sections.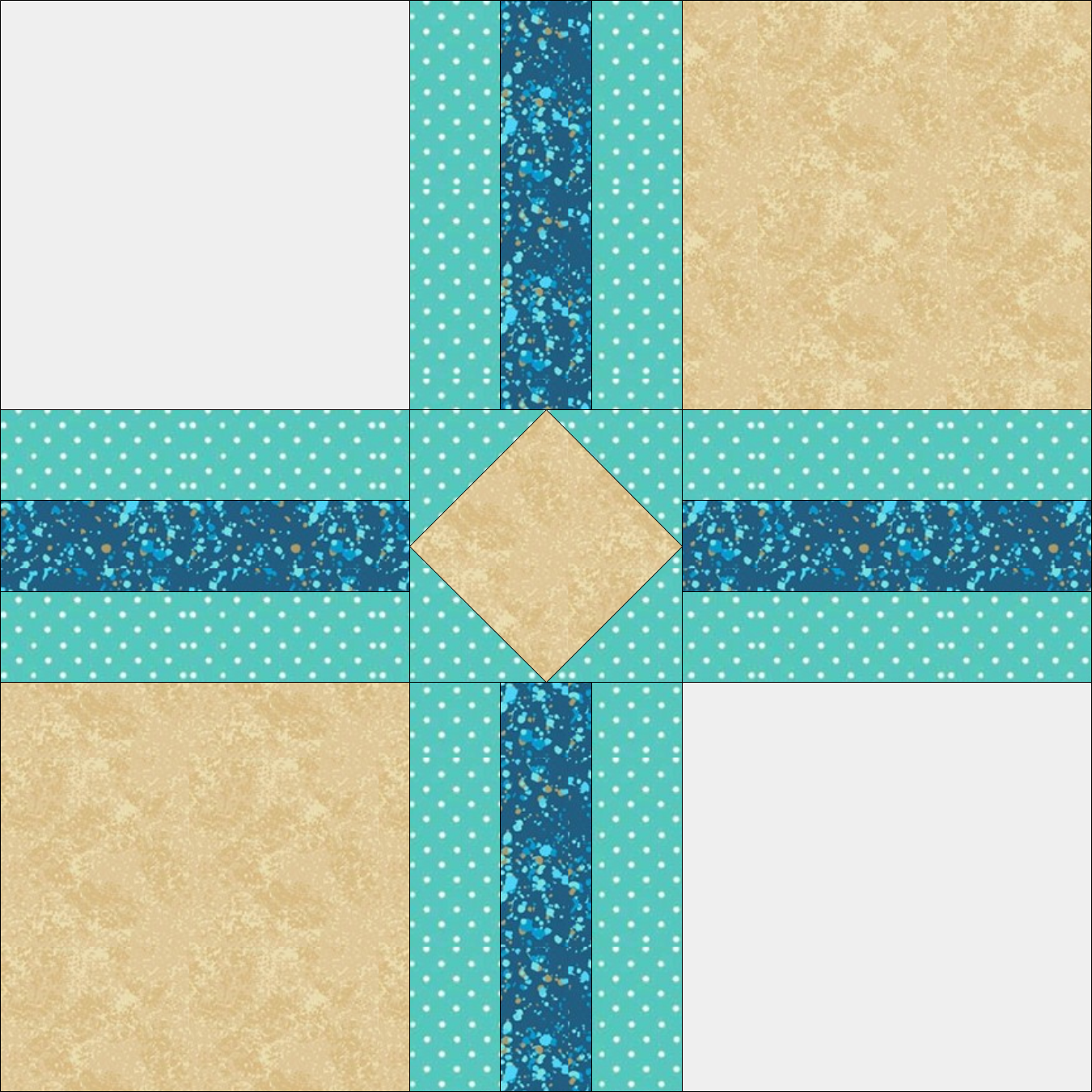 If you have ever worked with a Jelly Roll (precut 2.5″ strips) or narrow border strips you may have experienced some curving or bowing when sewing the long strips together.
Here are some helpful tips to avoid curving when sewing long strips together:
1 Pin/clip the strips right sides together, first at the top and bottom edges, then the middle and the quarter points.  This will prevent the top strip from 'travelling' further than the underneath strip.
2 (If sewing more than 2 strips together, place a pin marker at the top of the first 2 strips so you remember which end you started sewing at.)
3 Use a new 80/12 standard needle and attach a walking foot to your machine (or engage IDT). Sew 1/4″ seam down the length of the strips.
4 Remove the pins/clips and set the seams (press the seam as you have sewn it). Now press the seam either open or to the darkest fabric. This is best done on a large ironing board where you can easily keep the length of the strip straight as you press.
5 Pin and attach the next strip in the same way as before, this time sewing from the bottom end (remember your pin marker donotes the top end). Changing direction of the sewing will resist curving.
Now you should have straight sewn strips with no ruffles or curving along the seams!!
Happy sewing!