Hello everyone!  How are you?
I'm back from a little holiday over on English soil, enjoying the amazing Cumbrian countryside with my #sewingbesties .....
..... and visiting family and friends in my old Dorset stomping ground.
The weather was hot, hot, hot! What a cracking summer break.
And I'll be jet-setting off again in September, as the guest tutor of Patchwork in the Peaks in Morzine, France.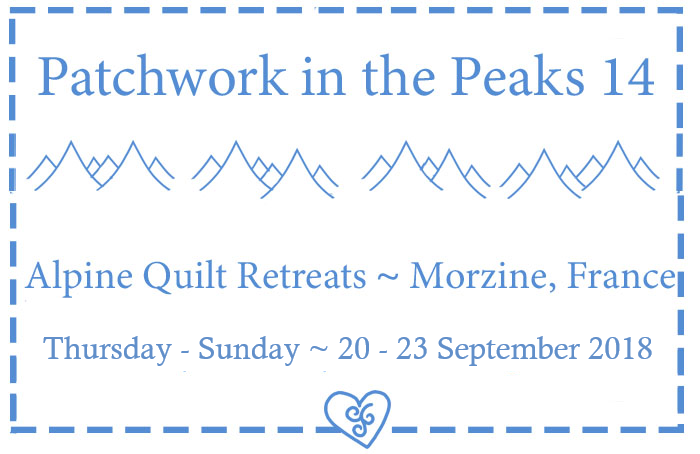 Patchwork in the Peaks is an Alpine Quilt Retreat, hosted twice a year by Busy Needle Quilting.
The retreat is held over 4 days, in a 4 storey chalet with the most spectacular views!
You get to take part in workshops, tutorials and have some free time to relax, explore Morzine, or fit in more sewing! There's even an 'in chalet' quilting shop and you can avail of the Juki long arm quilting machine (tuition provided).
Doesn't that sound wonderful!  You can read lots more about this quilters heaven here and here.
I'll be teaching my Applique Denim Bag, showcasing techniques such as twin needling fusible bias, satin stitch applique, re-purposing textiles and a zippered pocket (to name a few).
So if you fancy a creative and relaxing retreat surrounded by inspiring scenery, why not come to Patchwork in the Peaks (only a few places remaining)!
Happy sewing!