Hello everyone!
Firstly a big THANK YOU to the brilliant response I've had to my shout out for help in my last post.  I knew this amazing community of sewers wouldn't let me down!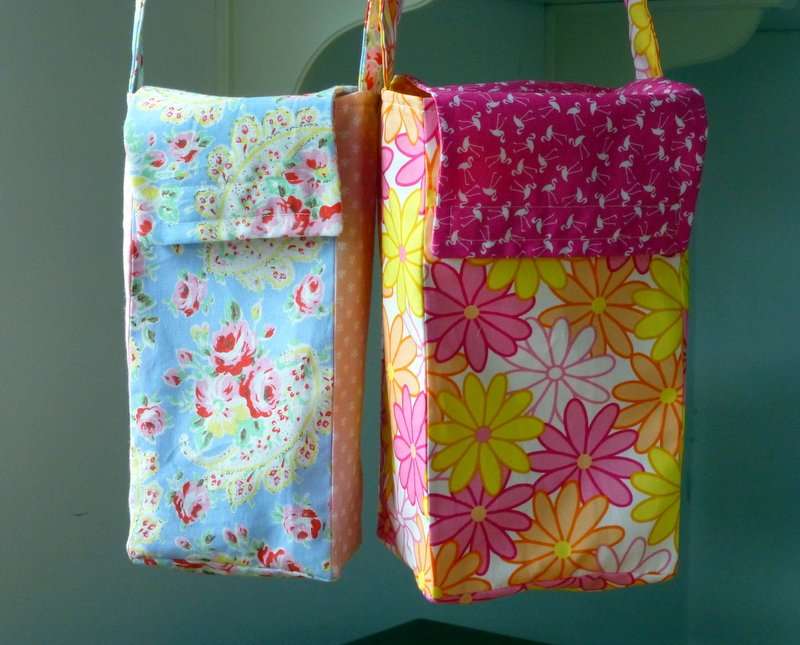 Thank you for offering to make Syringe Driver Bags for Macmillan Cancer Support.  If you missed the post and would like to be involved in this worthy cause, you can read more about it here.
If you are noticing the evenings getting shorter, you're not alone!  Sadly, summer seems to be waning and the first signs of Autumn are sneaking in.
Especially when the 'Autumn' issues of quilting magazines are already hitting the shops!
This is my 'reverse' Autumn Irish Chain quilt on the front cover of the September issue of Pretty Patches.
Scrappy quilts are my favourite kind to make.  I wanted to stick to autumnal shades but thought I could switch things up a little.  So I flipped a traditional Irish chain around, making the large negative spaces the colourful feature of the design.
Deep purples and aubergine tones are my favourite autumnal colours. They remind me of blackberry picking and harvest time! In fact I've got blackberry bushes in my new house producing fruit right now!
I went with a soft grey dotty background, and of course we can't have autumn without the warm yellows and oranges of crisp falling leaves.
This pattern is perfect for beginner quilters, basically you are just sewing squares together in a particular order, or for folks like me with a overflowing healthy scrap stash!
I hope you like my first quilty step into Autumn.  I love the season of Autumn, but I'm not quite ready to give up on summer just yet!
Happy sewing!