February is the month of love, and no better way to celebrate than with a free patchwork heart tutorial!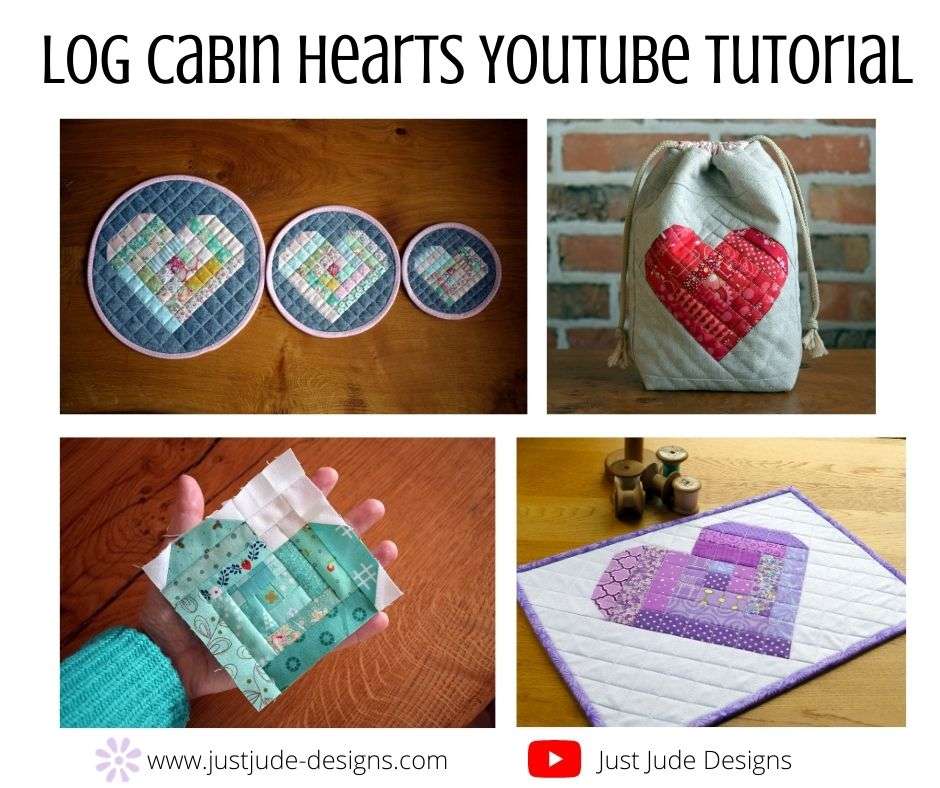 I first created a placemat size Log Cabin Heart a few years ago for Patchwork & Quilting Magazine, when they asked their contributors to design a mini quilt that represented 3 favourite things.



For me it was Log Cabins (my first love in quilt blocks!), scraps (of course!) and the colour purple (my favourite colour since childhood!).
But now I can add a 4th favourite element - piecing!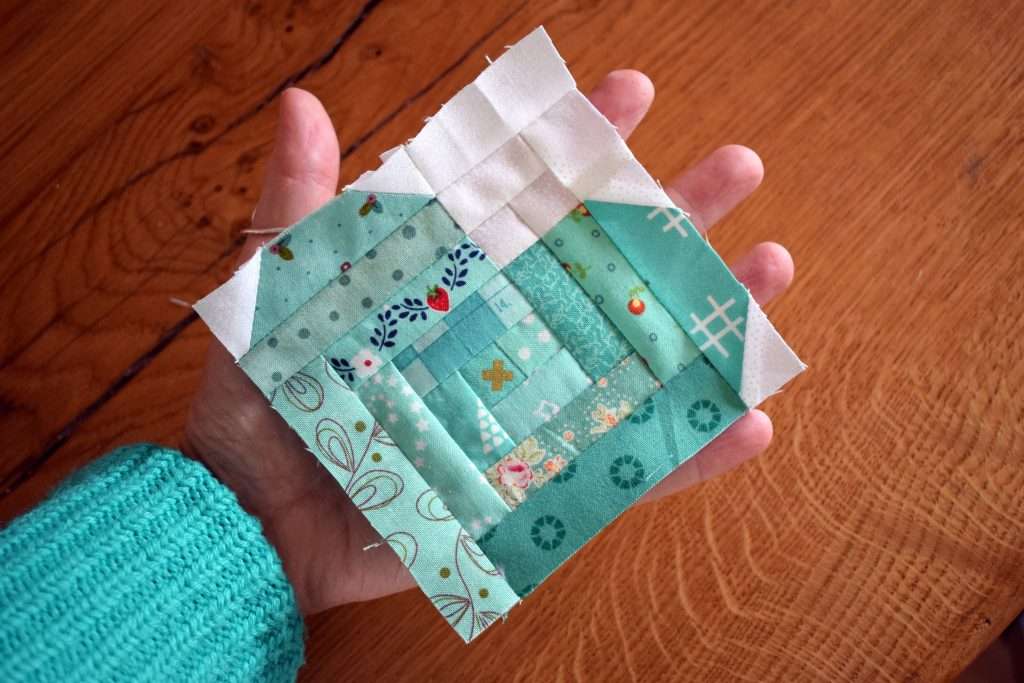 I love piecing much more than quilting, and the thought of downsizing my Heart block (while dialing up the cuteness!) thrilled me no end!




So my free YouTube tutorial means you can choose from the large (original) size - which makes a 14" square unfinished block, the medium size - which makes a 10" square unfinished block and the baby of the family - which makes a 6.5" square unfinished block.
Perfect for using even the smallest of prettiest scraps!
But of course, why stick with squares!!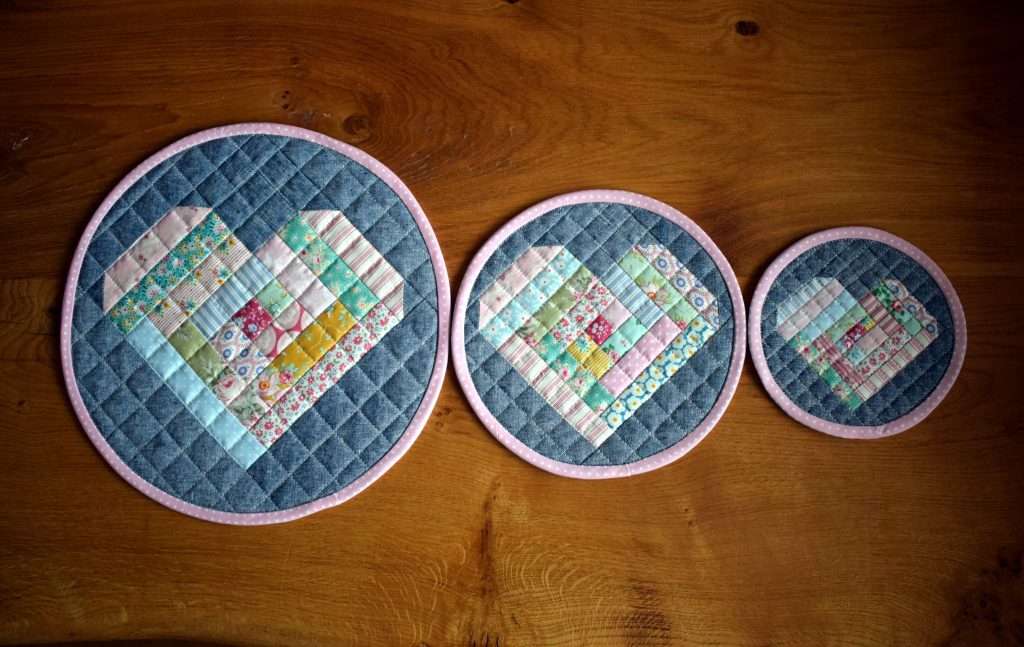 You can turn your blocks into anything you like. How do you like my trio of mats, made with my favourite Tilda scraps and Essex Yarn Dyed Linen (Denim)?
The large size would be perfect as a table centre.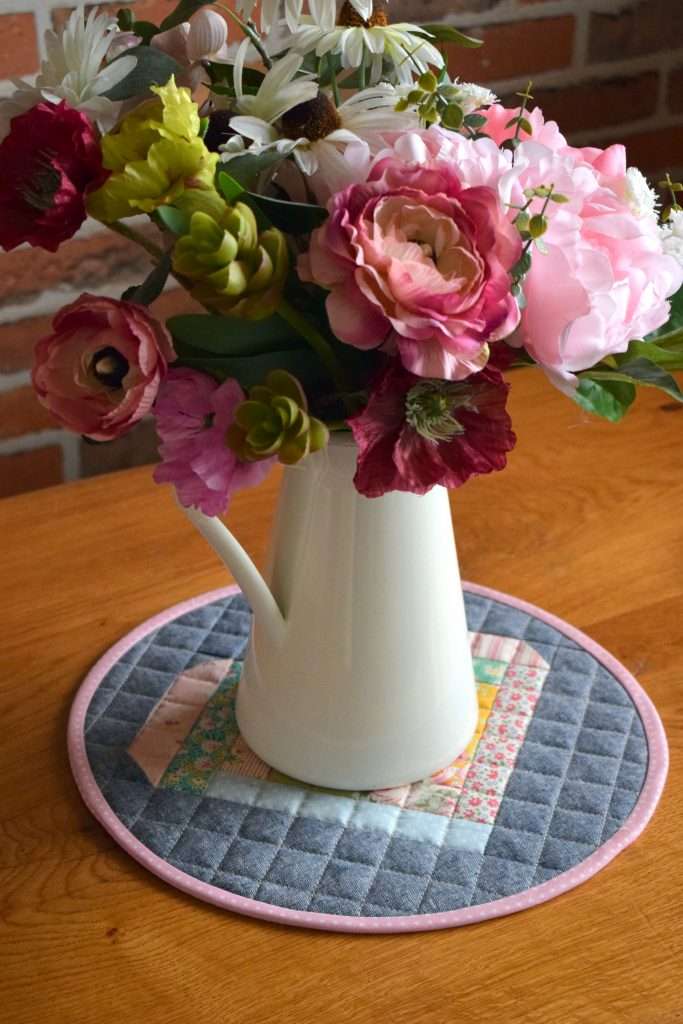 Or how about the medium one as a candle or potholder mat.




And the mini mat is the perfect coaster size for your co-ordinating mug!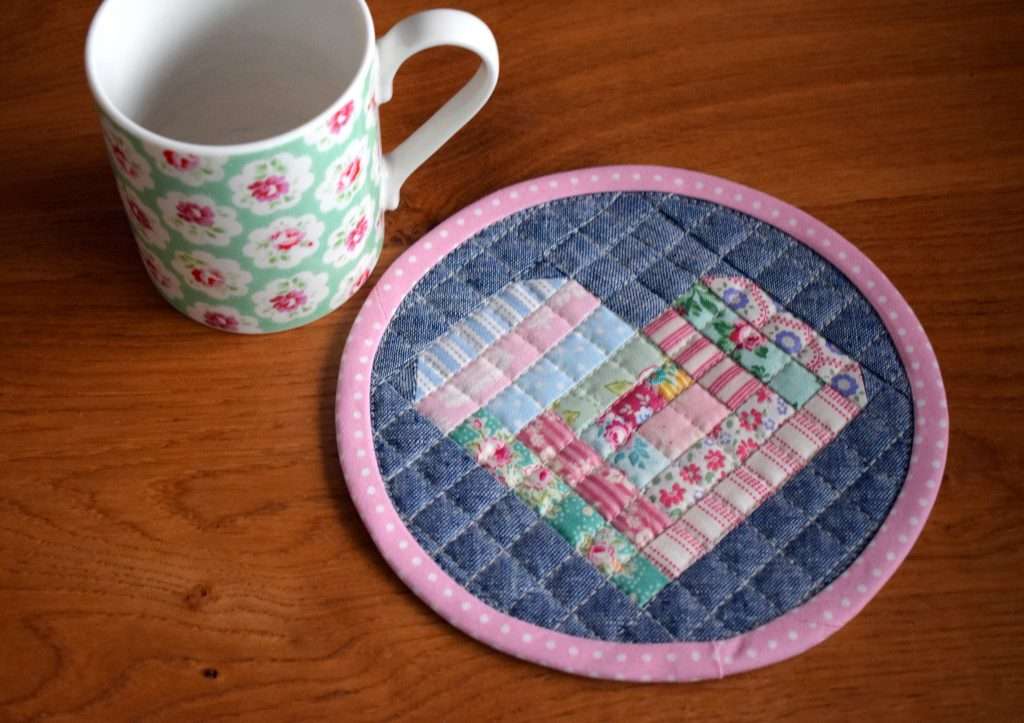 At the risk of sounding like Goldilocks and her 3 bears, there's a size perfect for everyone!!




I love cross-hatch quilting, and it's the perfect design for ditching through the 'logs' of these hearts.
And despite having a drawer full of pretty pre-made bias bindings, I didn't have just the right colour for my trio, so I made my own!!



I also made a little gift bag with the small size heart pieced into the front and another one on the back.
This is filled with goodies for my friend's birthday!



So if you love piecing, log cabins or cute hearts as much as me, why not check out my free YouTube tutorial. A link to the accompanying PDF Cutting and Measurements chart is in the description.
Happy sewing!