A friend recently gave me a pile of Indian sari squares, leftovers from a previous project.




I thought I would make her something with them, but they were very thin cotton/linen and irregular sizes.

So I chose 50 squares, interfaced them and trimmed them to 4.5" square and pieced 2 panels to make a double sided 20" cushion.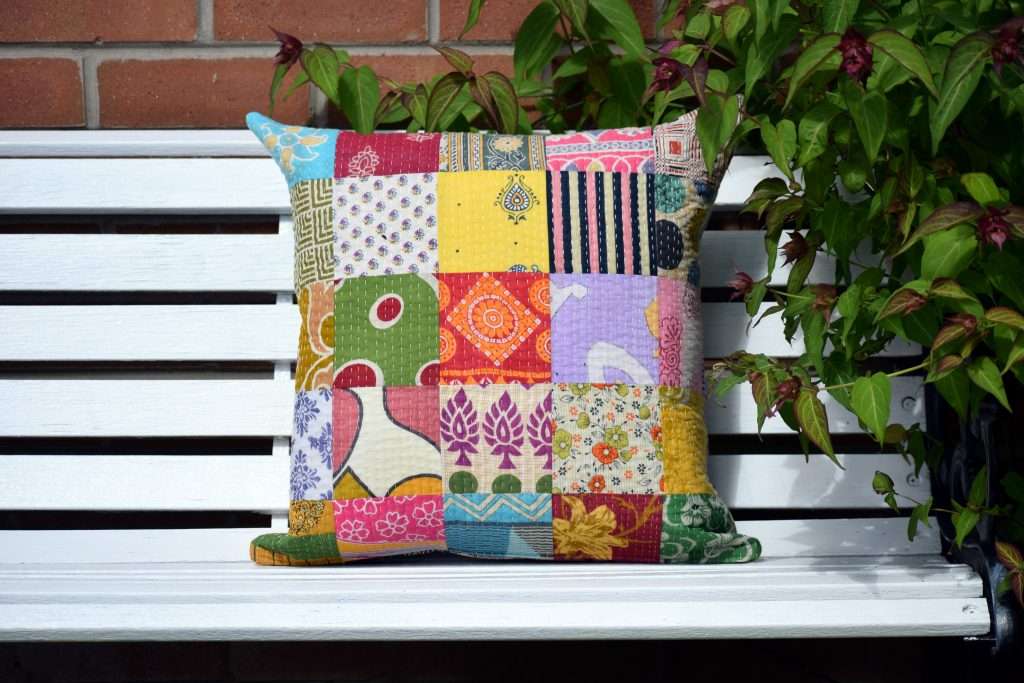 Next, how to quilt them. My friend loves the look of kantha stitched textiles, so I thought that might be the way to go.

But I didn't want the traditionally thick white thread taking anything away from the bright colours and patterns of the sari squares.




I found some white embroidery floss, stripped the 6 strands down to one and started stitching, hoping that my choice of thread thickness would be ok!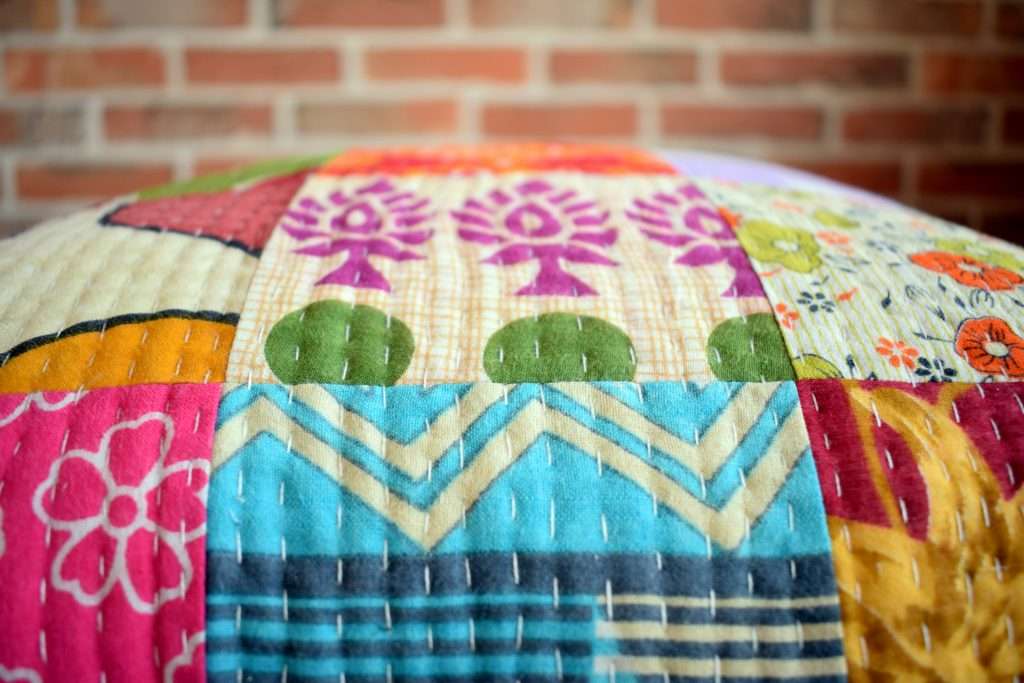 It took a while to stitch half inch rows of kantha stitches down both panels, but it was so worth it! It was lovely having some hand stitching to do in front of the TV each evening!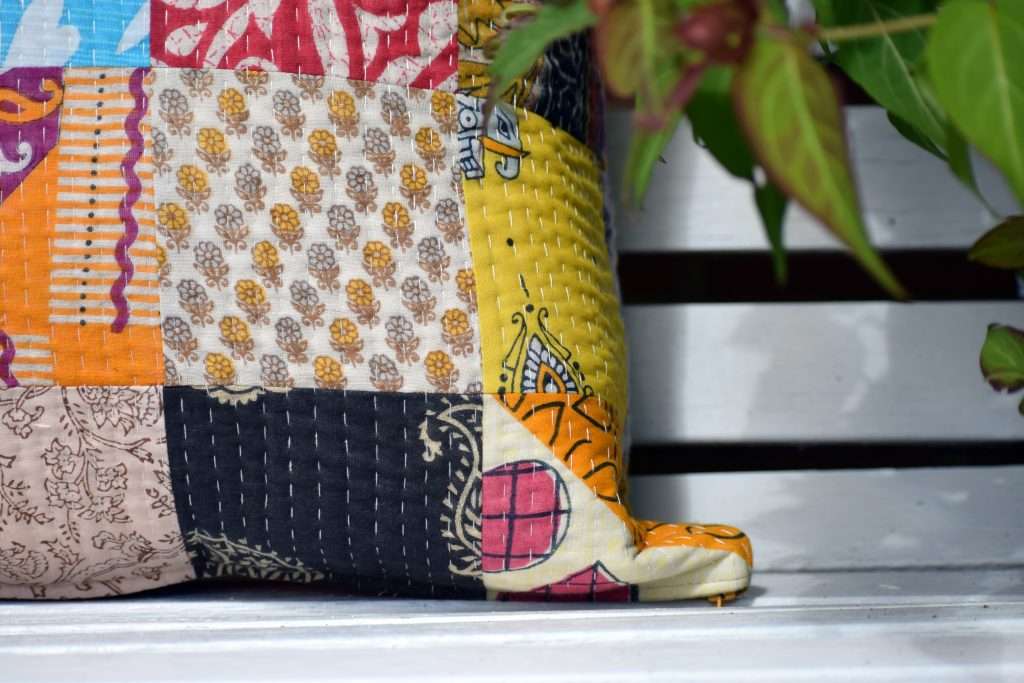 I love the ethnic look and texture of the stitches, while still being able to appreciate the gorgeous sari squares.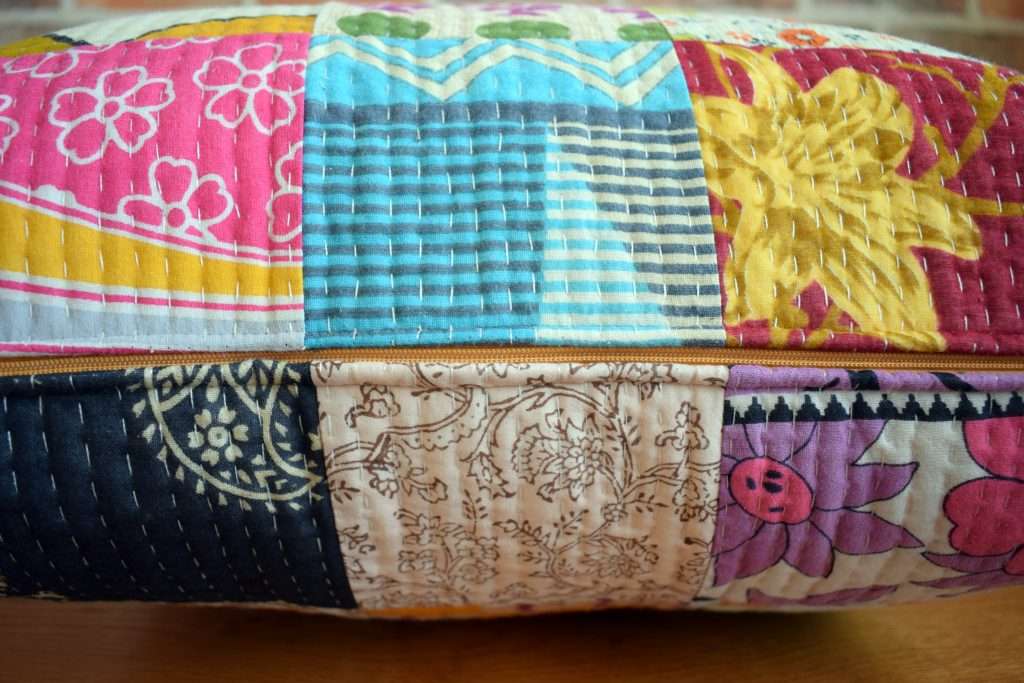 A mustard zipper in the bottom seemed the best way to finish this cushion.




Sadly I didn't have the right filler when taking these photos, but I have since refilled it and will be gifting it to my friend tomorrow!
Wish me luck!