We are in week 4 of my Designers collaboration on Instagram.
This week is all about Kerry's Horseplay Cushion pattern, a combination of piecing and applique.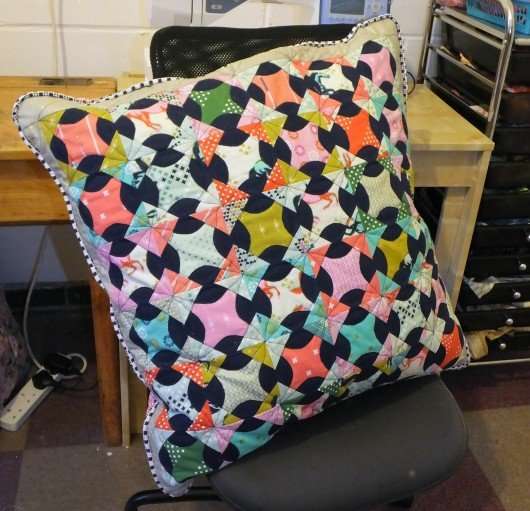 I decided to pull some fabrics and try a few blocks to see where the creative juices would take me.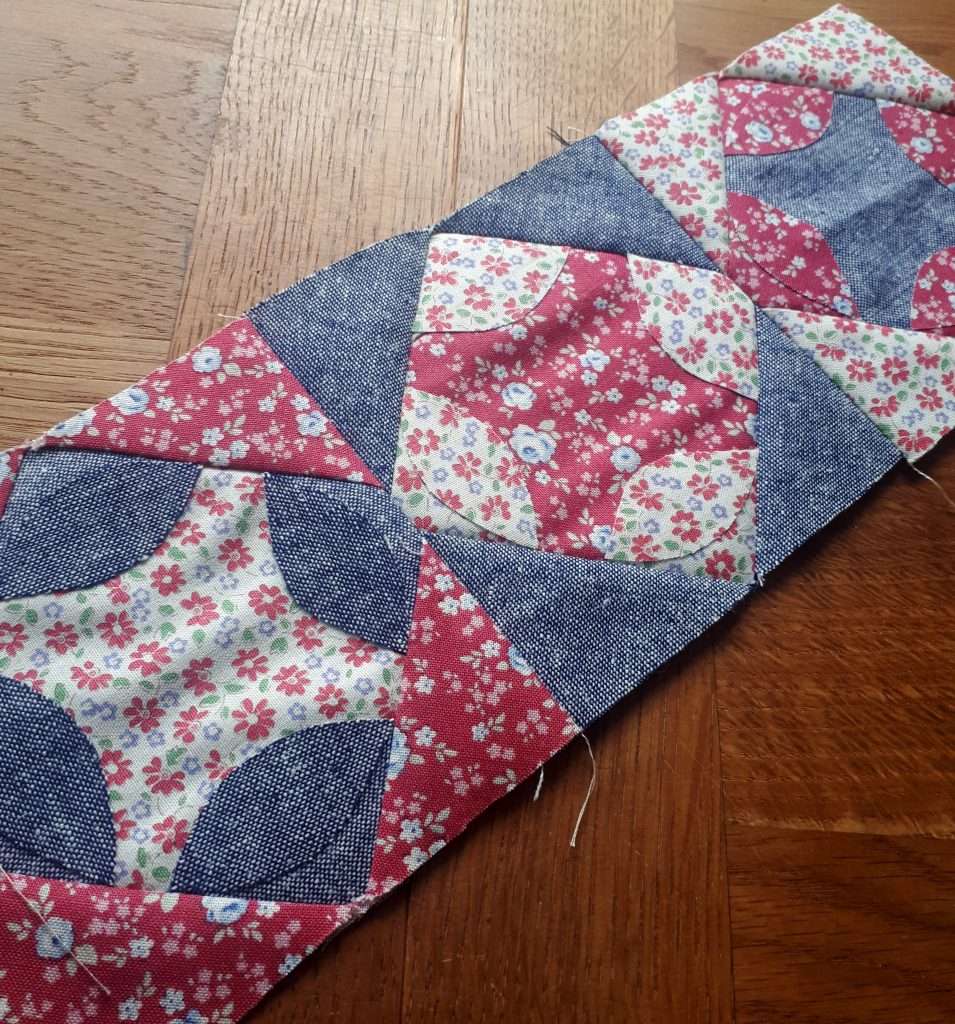 I wasn't sure if I wanted another cushion, so kept my options open about what I might end up with!
And I ended up with a cute mat!
I paired 2 contrasting Tilda prints with Essex Yarn Dyed Linen in Denim and interchanged the placement in each little block.
I liked where this was going, made another 2 rows and got them all sewed together.
That's when I knew this 12.5" block would make a perfect mat or table topper.
Then the big question - How to quilt it?
After some deliberation I decided on simple organic matchstick quilting.  This condensed quilting technique made sure all those raw applique edges got well bedded down.
I love the texture and 'solidity' of the matchstick quilting on this mat.
Some narrow black and white striped binding and a little leather loop completes the look!
This is a sweet pattern by Kerry, with lots of creative possibilities!  You can purchase the pattern here.
And do you like my vintage glass cake stand?  I found it in a skip I was walking past the other day!  Well, I couldn't just leave it there, could I!!!!!
Happy sewing!