Hi everyone, I hope you've had a good week. It's been a busy week of filming here at Just Jude Designs, as well as keeping tabs on the participants of our Kindred Spirits QAL!
This week's block in the QAL is the Friendship Star block.
We are making two 9" Friendship Star blocks with sweet pinwheels in the centre. Traditionally though there would be a square in the middle and as the name suggests, this little block had profund meaning to the early pioneer women making for friends who were often on the move.
"The quilts the homesteaders brought with them were a comfort to these women who traded their home, family and friends in the East, for the uncertainty of traveling through vast prairies in the West. A quilt that held special value to the pioneer women was the Friendship Quilt.
Often it was done in secret, and then given to the woman as a going away gift. It usually was a group effort, with each block being sewn by a friend or relative with their name embroidered in the center.
Putting a Friendship quilt on the bed, gave a woman a sense of connection with her former way of life. It kept alive the memory of family and friends, providing comfort and company during the difficult days of homesteading."

Source: National Park Service Quilt Discovery Experience
Our main technique focus this week is the Half Square Triangle (HST), a fun little element which can behold a multitude of designs.
Here are just a few of our HST designs down through the years!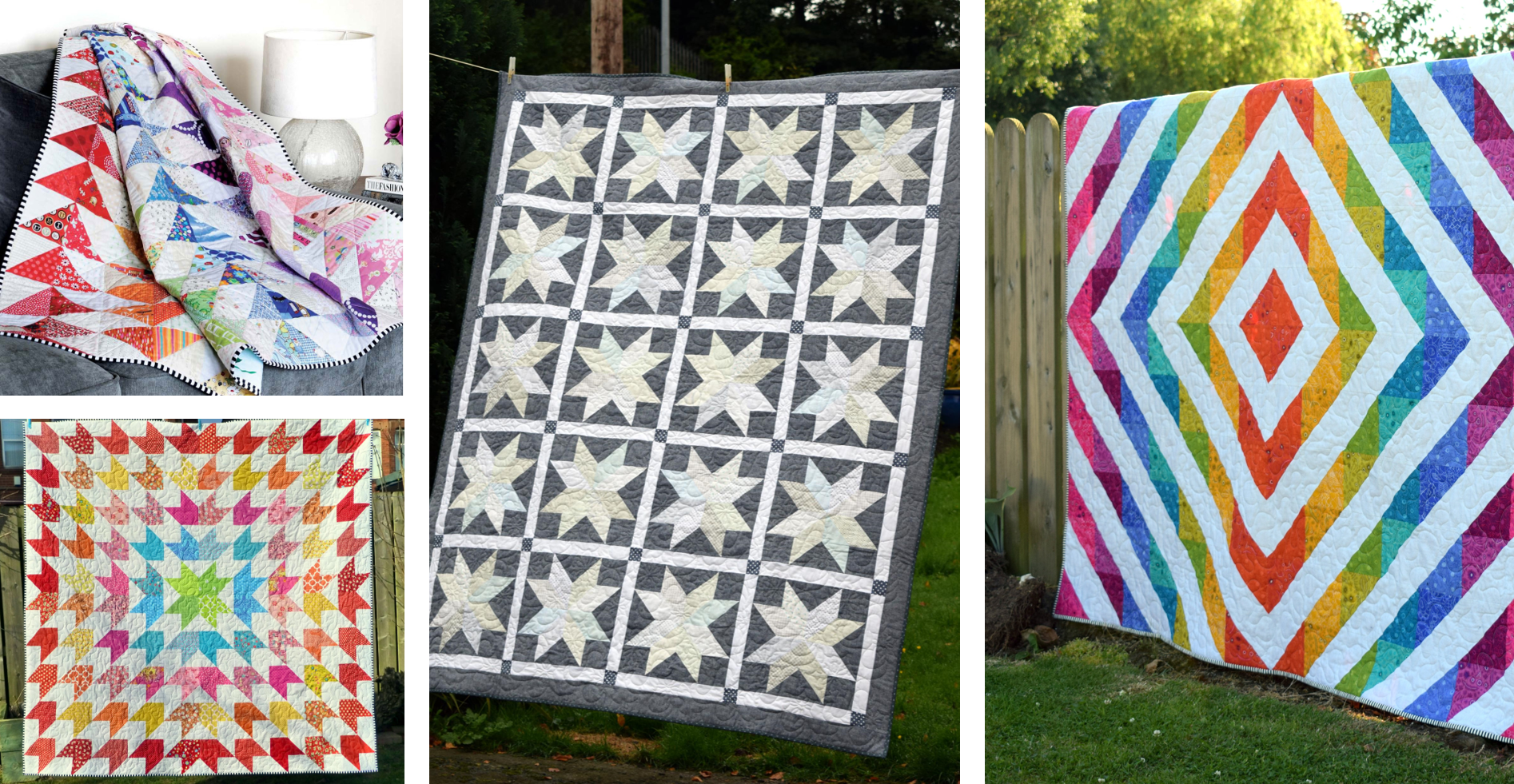 Patterns for many HST projects (including several of the quilts shown above) are available in our pattern shop.
But do you know the difference between HSTs, QSTs and HRTs (no, not that one!)?
Check out our free tutorial here to find out!!!!
Happy sewing!