I recently made a load of Flying Geese from some Tilda scraps.  These are going to be borders in a quilt I'm currently working on.
Because I was working from scraps, I couldn't use the 'No Waste' method to make all of the geese. When making one 'goose' at a time, you trim off the corner fabrics as waste.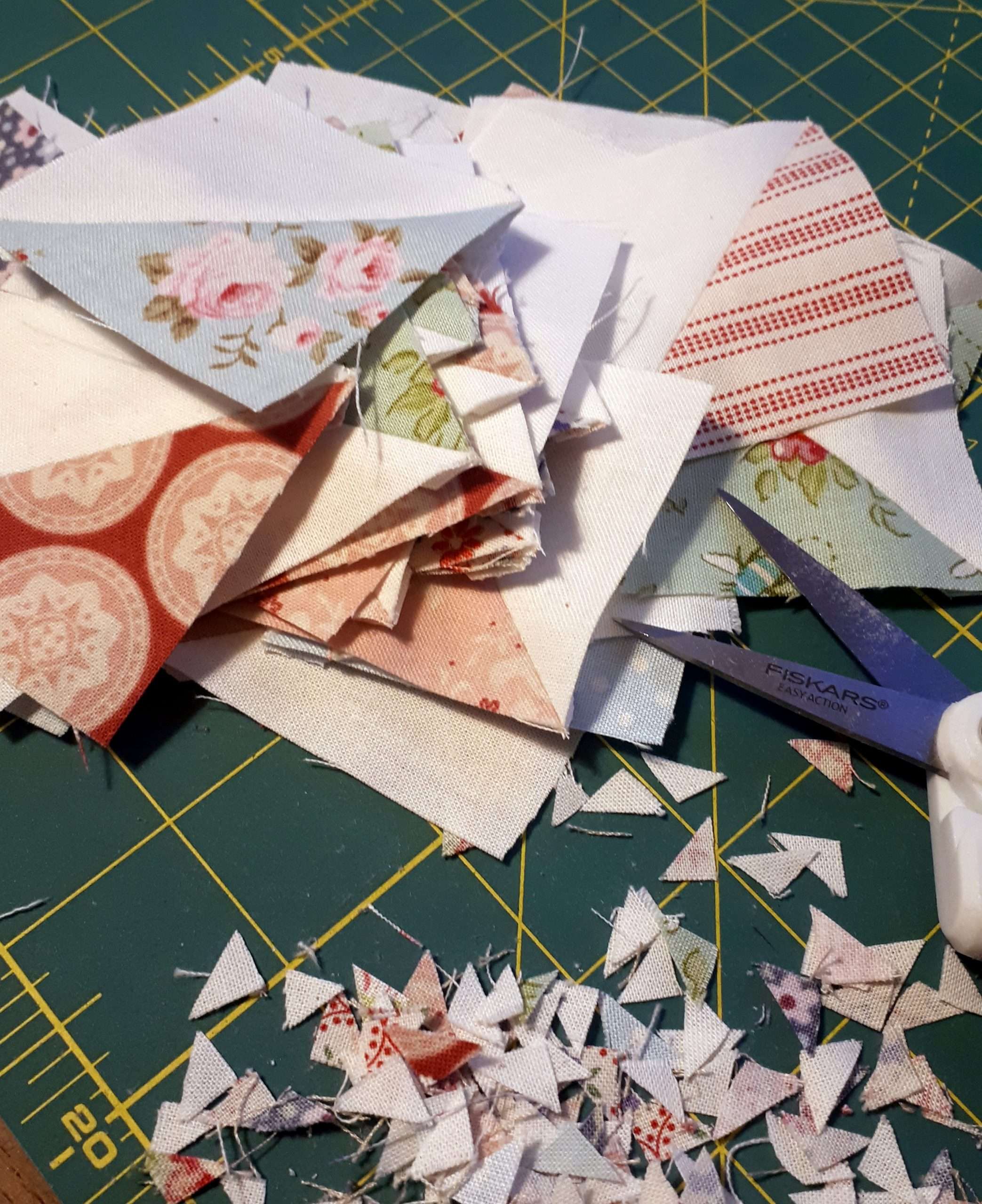 Never one to throw away even tiny pieces of delicious fabrics, I sewed them together to make the equivalent of HST (Half Square Triangle) units.  They are only 2.25" square unfinished!!
I already knew what I wanted to do with these cute HSTs!
I was inspired by a similar bag by @inghelhoe on Instagram who used similar orphan blocks to decorate her drawstring bags.
I had enough HSTs to make a block for the front and the back of the bag!
Lush Irish Linen works so well with the soft Tilda tones.  I used more Tilda for the lining (Old Rose - Lucy Teal, avaialable here).
Some repurposed denim gives the bag a sturdy and structural base!  And a little leather tab for that personal touch!!
The finished bag is 12" by 11.5" tall by 5.5" deep, the perfect knitting or crochet project bag don't you think!!
So the lesson of this practical bag is never throw away your favourite fabric offcuts!!!  You just never know how a little creativity and sewing know-how can transform waste into wonderful!!
Happy sewing!