Hi everyone, how is your February going so far?
It has been very wet and grey here all week, so I thought I'd cheer ourselves up during this 'month of love' with a sweet pattern offer!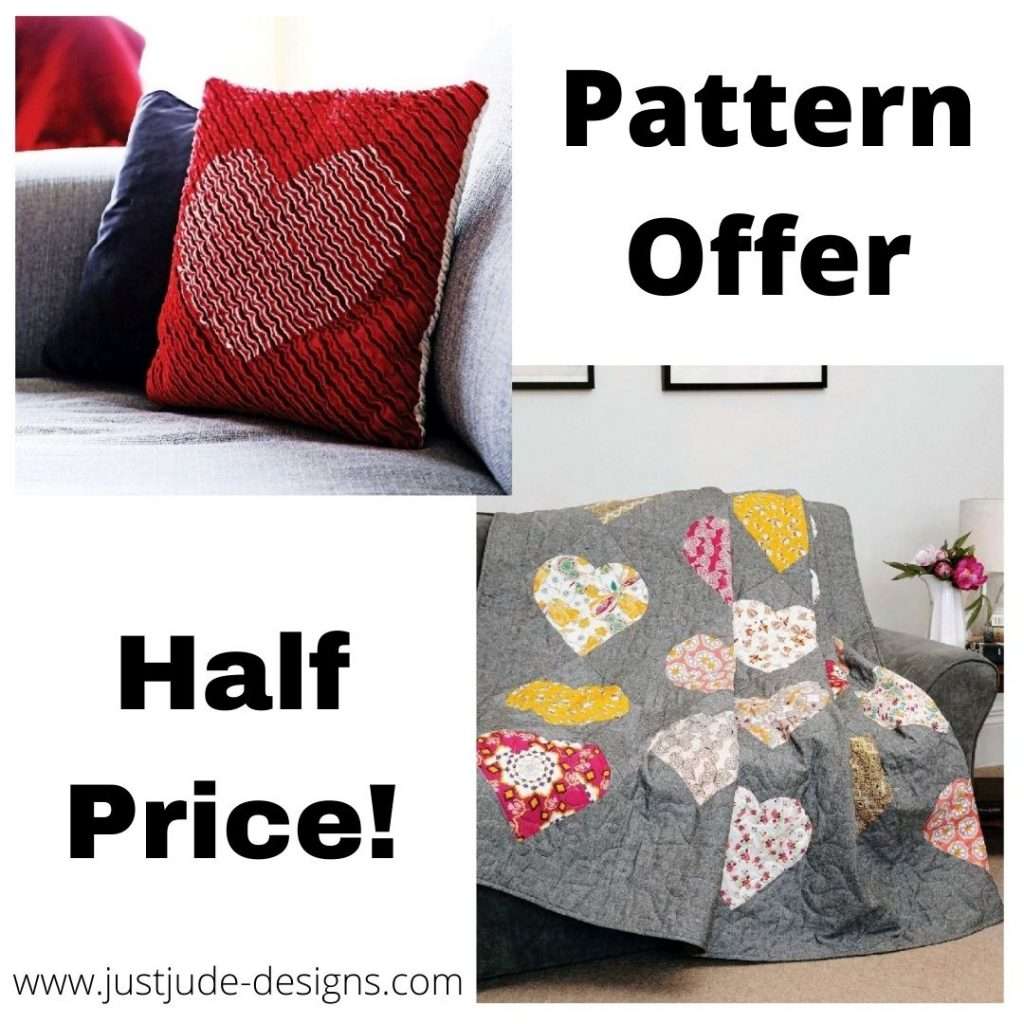 During all of February, 2 of my Heart Patterns will be half price! Nice!


Chenille Heart Cushion


I love the snuggly tactile effect you get when you chenille fabric! It's such a simple technique but always makes a statement!




No special equipment is needed, just a really sharp pair of scissors, and several layers of cotton fabrics.
Included in this pattern is how to insert a zipper into your cushion!


'Drunken' Hearts Quilt


Did you know you can create a heart shape using 4 drunkard's path units and a square?
That's exactly how we make the heart blocks in this pretty quilt.




And of course, you could make any size quilt you like once you know the block technique.
This pattern is also available in a Dyslexic Friendly version, also half price.

Seeing lots of heart projects online and in social media is definitely cheering me up! How about you?


Happy sewing!