May here has got off to a fabulous sunny start!  I've even ventured out with no socks on!!!
A new month means we get to meet another wonderful 'Maker'.
This month's Meet the Maker interview is with Lucy Brennan (Charm About You) one of the demonstrators on the new sewing channel 'Sewing Quarter' (Freeview 78) and fellow Finish-A-Long host.
Introduction:
Hello! I am Lucy Brennan from Manchester, UK. I blog at www.charmaboutyou.com and you can find me on social media as @charmaboutyou.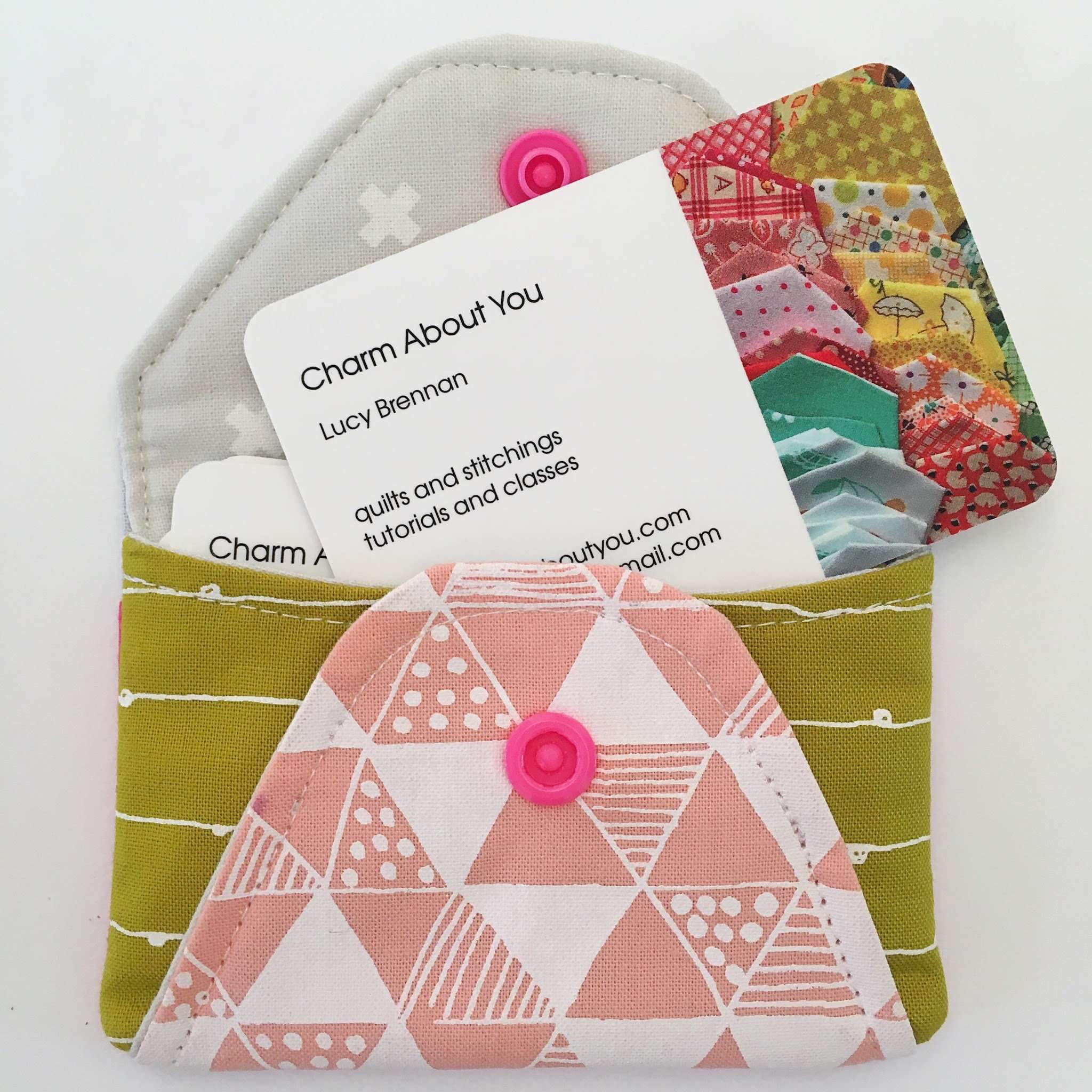 2. What is your craft/s? When did you start? Who/what inspired you to get started?
I am a quilter and maker of sewn projects. Whenever I can I like to do hand sewing, whether that be piecing, quilting or embroidery. I made my first quilt while I was at university, which was a bit of a disaster! I began sewing obsessively in 2011. With two small children at home I was looking for a hobby that would allow me to be creative and making sewn projects fulfilled that desire. I enjoyed making tangible things that are used and loved around our home. I began making quilts for friends and family, then started an Etsy shop and sold at craft fairs. I found I enjoyed the process of making and designing more than selling finished projects, so gradually that became my focus.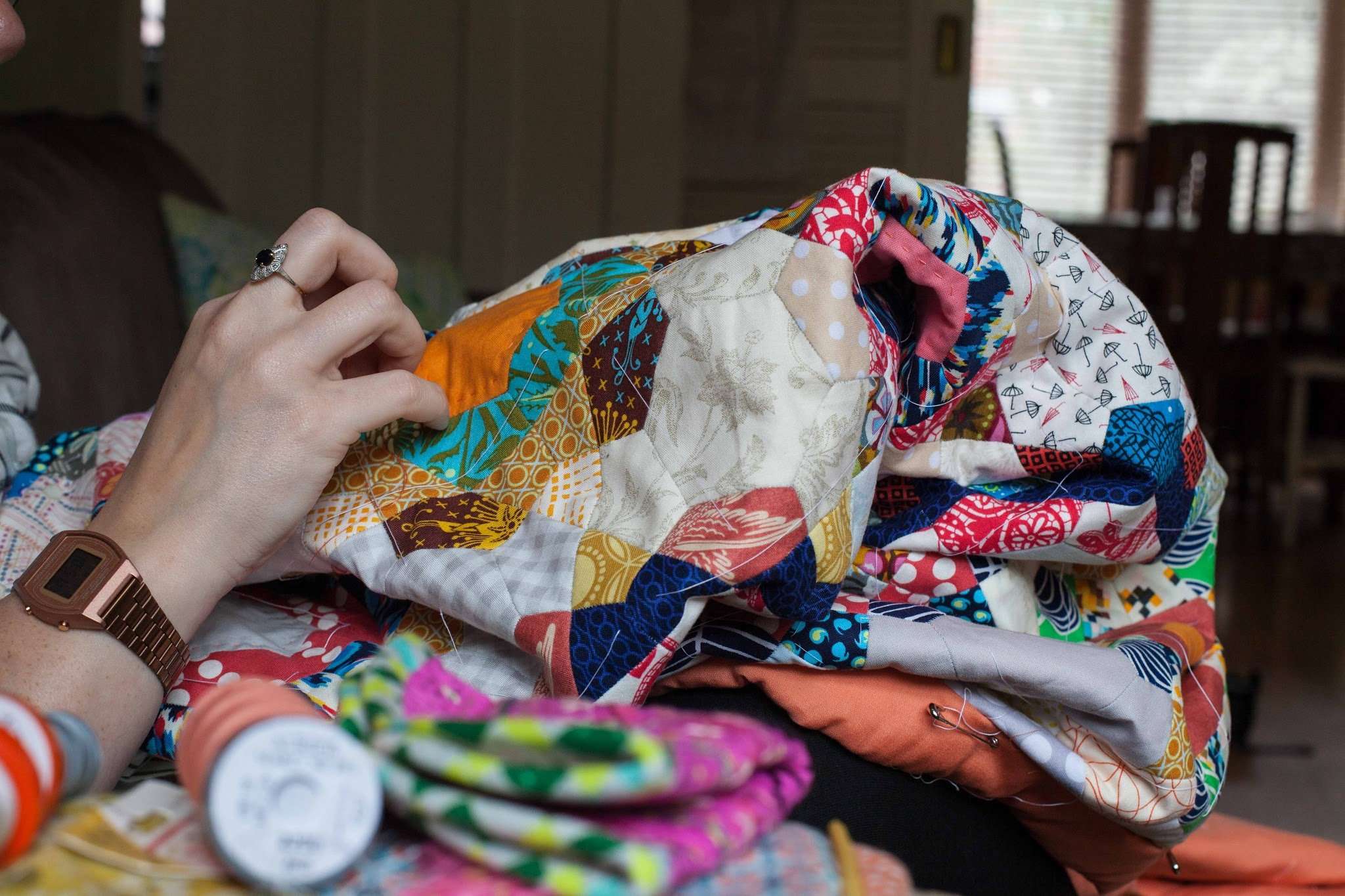 My cousin Jackie and my Auntie Barbara were both a big influence on me. Jackie runs a long arm quilt business in California and my Auntie is an avid crafter and creates beautiful English Paper Pieced quilts. I learnt a lot from them both and they always inspire me.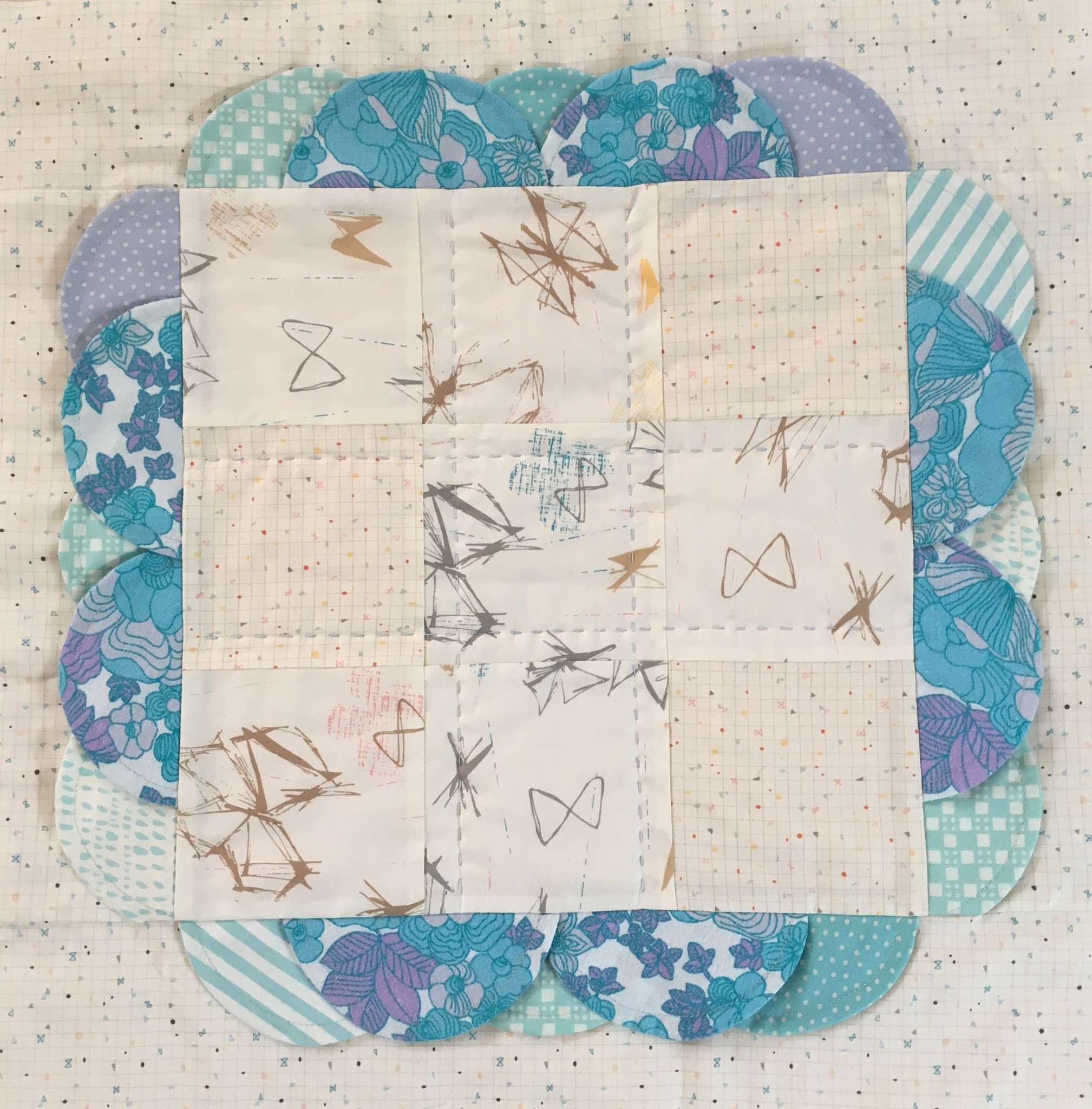 I was also influenced by the online quilting community. There are so many wonderful blogs full of great tutorials and advice. Writing my blog and engaging with other bloggers is a fun way to document progress and share finished projects. I learn a lot from reading about creative processes, following the journeys of crafters and quilters through their blogs.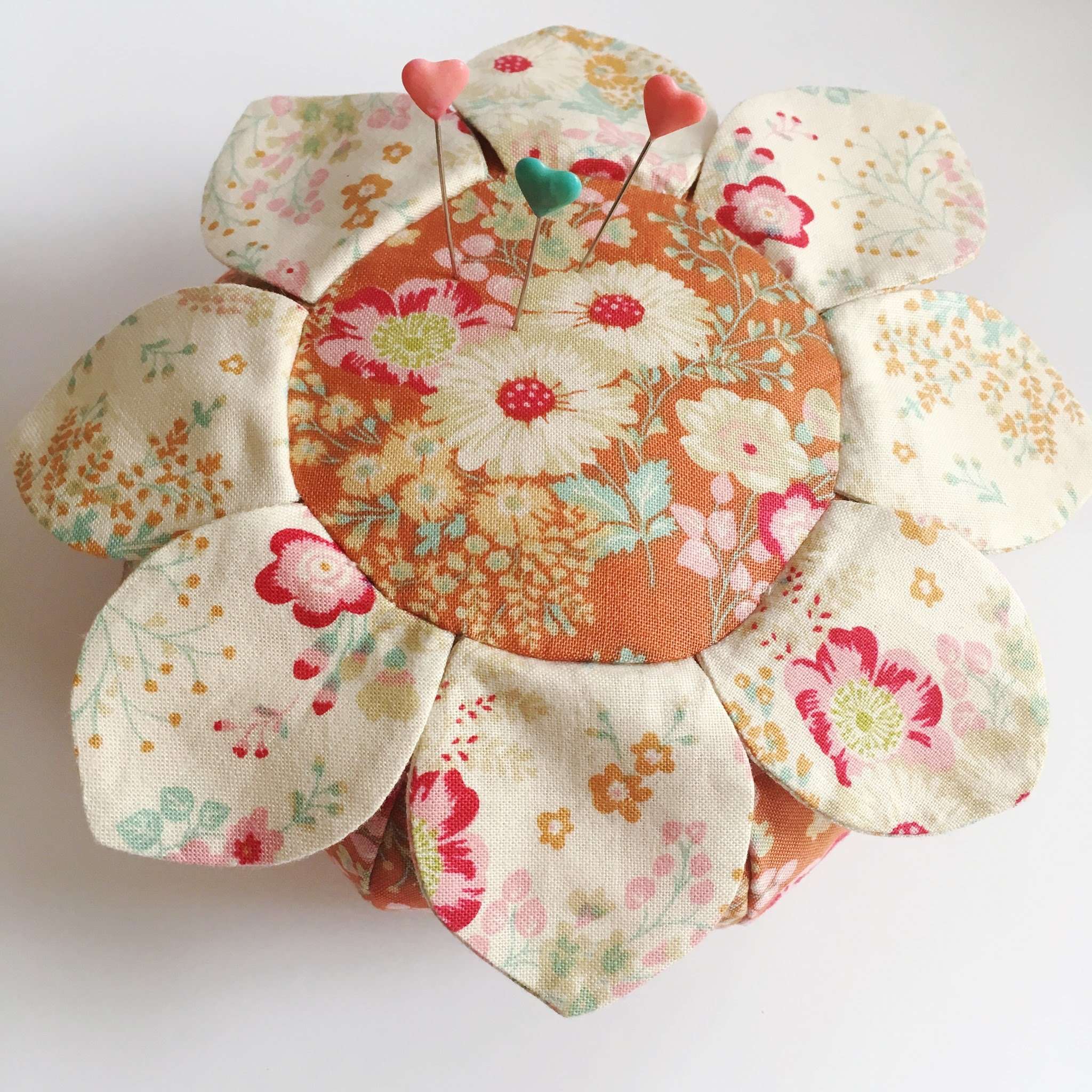 3. What do you most enjoy about your craft? Where do you find your inspiration? 
Quilting really is my therapy. Having that time to make something, work with my hands, using colour and beautiful fabrics, creating interesting combinations and patterns; every aspect is both exciting and soothing to me.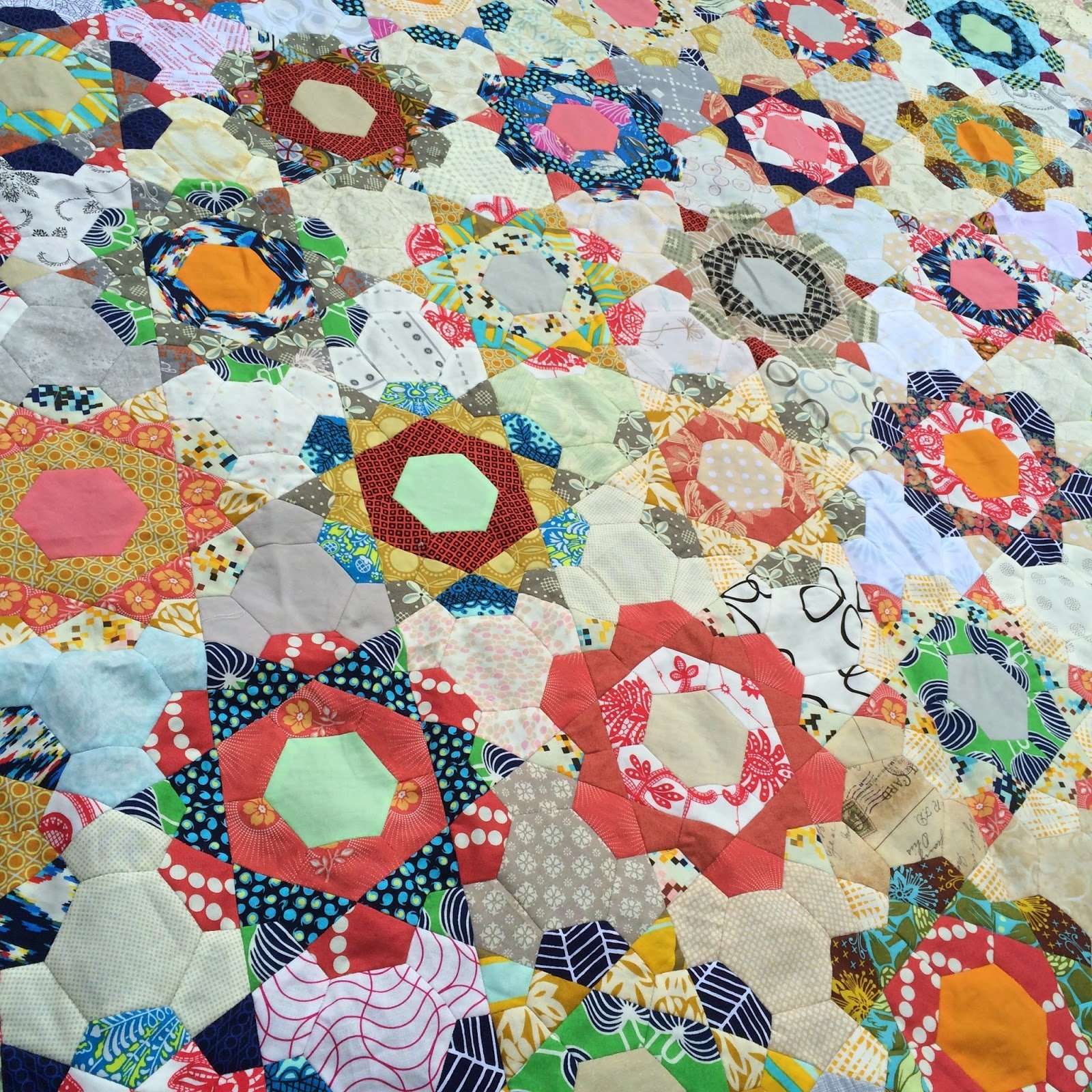 I am often inspired by fabric and enjoy playing with texture and prints. Sometimes it can be shapes or techniques that spark an idea. I like to challenge myself by learning different skills and there are so many methods in patchwork and quilting, there is always something more to try!
Other quilters and crafters are always inspiring me and I really like seeing the range of styles and approaches that different people have. Social media, particularly instagram, is a great way of seeing lots of projects and discovering new makers. Seeing who I follow on instagram will give you a glimpse of the people that inspire me!
4. Tell me about your experience on The Sewing Quarter?  
I was asked mid 2016 to become part of the design team at The Sewing Quarter, at the time it was all very secretive and it was really hard not to tell anyone. There were rehearsals, thank goodness, but it was still terrifying to go on live television! I was nervous, mostly about making mistakes or saying something silly but it didn't take long for me to get more comfortable and it helps to realise we are all only human – it would be stranger if everything was perfect!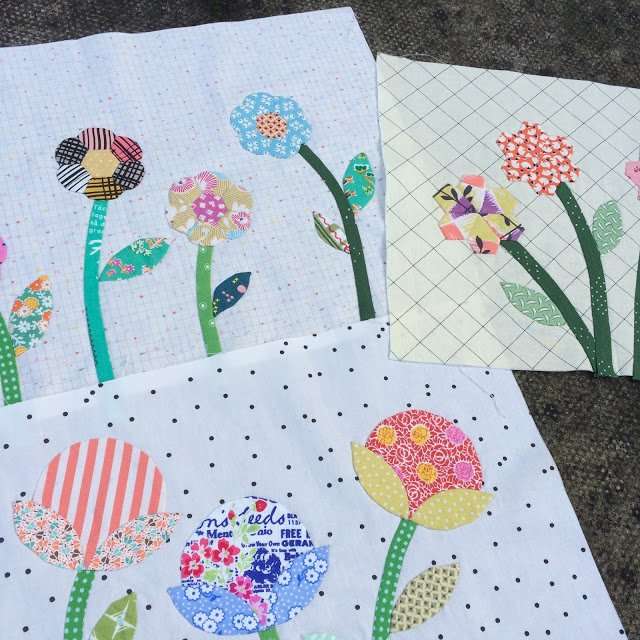 I used to lecture in Sociology, then later began teaching quilting classes, so I have been a teacher since 2002. Speaking in front of people doesn't scare me but the strange thing about television is that there are only a couple of people in the studio and the people watching are 'out there'! It always relaxes me when people message in and I enjoy that responsiveness. For me, as a designer and demonstrator, the fun is in the engagement with the sewing community. Getting messages from people who have been inspired to start quilting or return to sewing is so wonderful!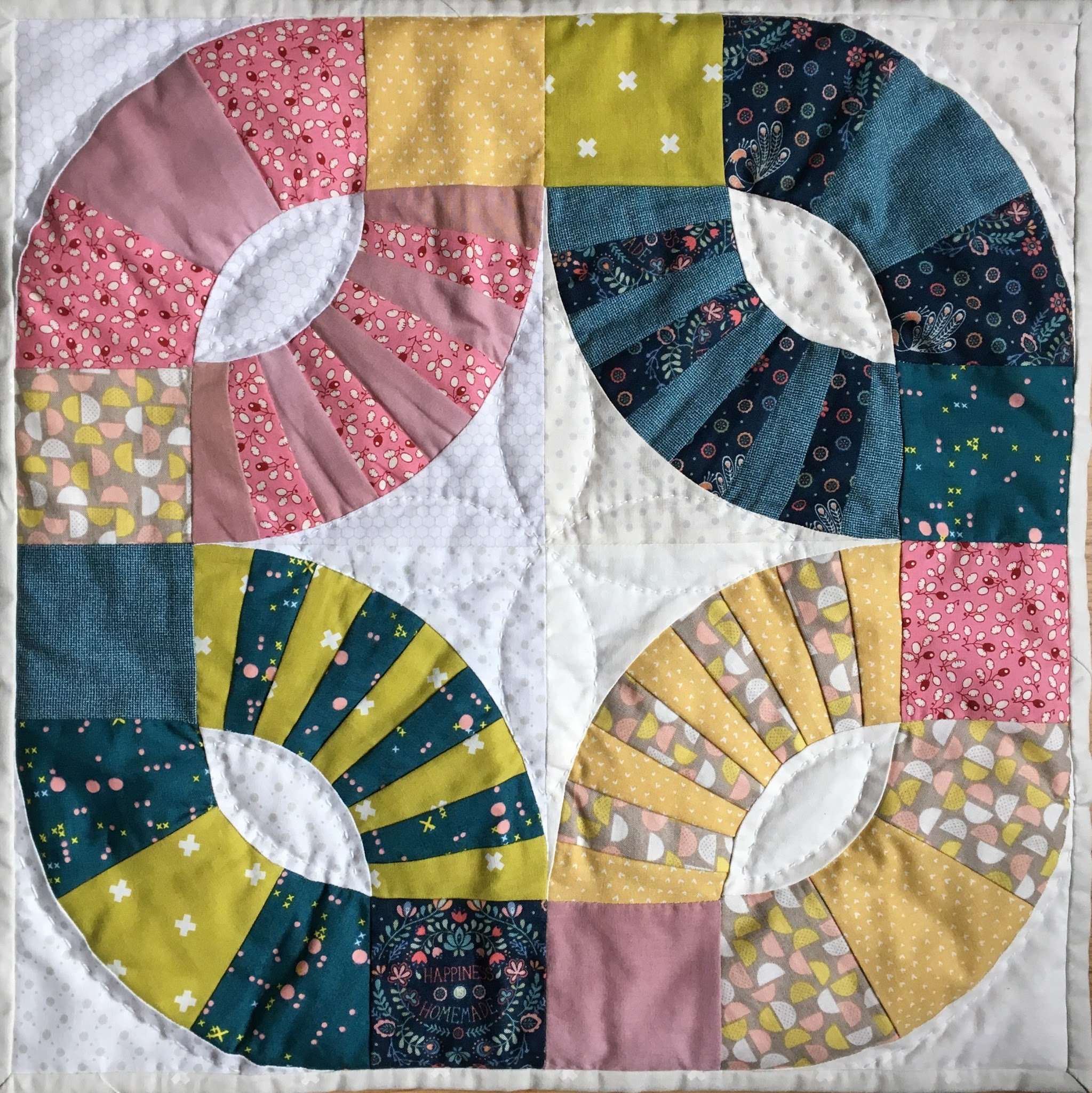 5. What are your creative goals for 2017? Are there new things you would like to try; projects you would like to get finished?
I feel like I have been brave over the past year and I would really like to continue to push myself creatively. I have some exciting projects in the works and I hope to be able to do some collaborations with other quilters, which is really inspiring and fab!
Finishing some wips would be wonderful, I am plodding away on a few projects but work keeps me busy so I am trying not to put extra pressure on myself and just enjoy some quiet sewing time for myself.
6. If a fairy godmother could grant you one creative wish, what would it be?
More space! It would be so lovely to have a sewing room rather than the corner of our dining room. I would enjoy being able to spread out and not have to tidy things away (or add to the big messy pile of stuff on my desk!). If anyone has good tips for streamlining stash and notions etc. or storage ideas for small craft areas I would love to hear them!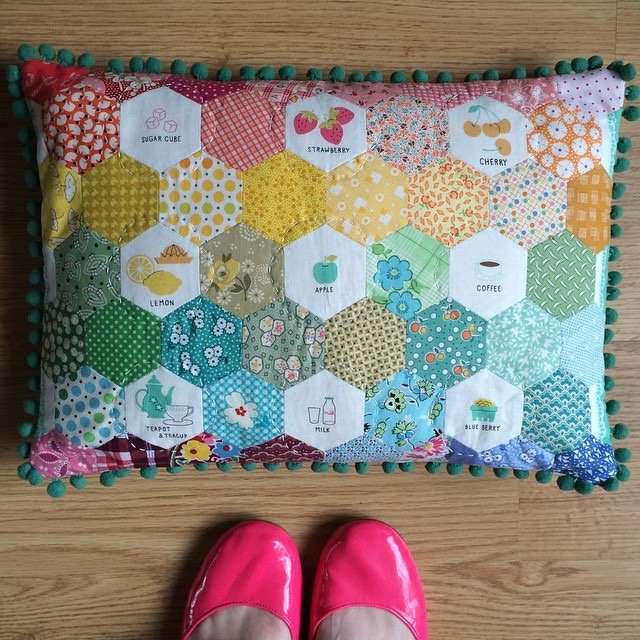 Wow!  What a talented lady!  I hope you have enjoyed reading more about Lucy, and don't forget to look out for her on The Sewing Quarter!