Welcome June! My favourite month of the year!
It's going to be a very significant month for me, the start of a new chapter.  But more on that when the time comes!
My 'Meet the Maker' interview this month is a lady who is special to me from when we both joined Brit Bee in 2011.
Susan is not only an incredibly talented quilter and designer (you will see her amazing work in leading quilting magazines such as Love Patchwork and Quilting and Quilt Now), she also has a wicked sense of humour and is an incredible cook and baker!  I'll let her do the talking!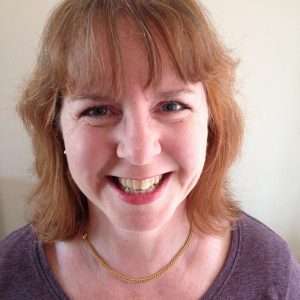 1. Introduction: 

I'm Susan Standen, a Canadian living in the middle of England. I used to blog at candianabroad-susan.blogspot.com but as I haven't posted in a year it is uncertain whether I will resurrect the blog or not. Time constraints and demands of life meant something had to give and my blog was that something. But I am very active on IG as canadianabroad. I can also be found on Pinterest as Susan Standen – though you are as likely to find recipes pinned there as quilting inspiration!
2. What is your craft/s? When did you start? Who/what inspired you to get started?


I am a quilter. I have two teenage daughters and I was a stay at home mum. When they were younger I searched for a hobby that would be something just for me. I tried beading – seriously no patience for that, card making – bored me (sorry to all those card makers out there, no offence meant) and then I bought a cheap sewing machine. I made a Halloween costume, and then a friend fell pregnant with her second child and I decided I would make a quilt. I had no family history of sewing, let alone quilting. I had never made a quilt. I did not know anyone who quilted. But I made a quilt. I was hooked!
3. What do you most enjoy about your craft? Where do you find your inspiration? Who inspires you?
I love coming up with a new idea. Even when I started quilting I never used patterns. I would look for inspiration on the internet and when I found something I liked I would work out the quilt maths for myself, changing up the design to suit my needs. Now I sketch all the time on my tablet, twisting ideas around until they suddenly take a form that makes my heart sing. I don't get pattern inspiration so much as colour combinations that inspire me from the amazing and prolific quilters that are online. Just a few people that I follow who have an amazing eye for colour are (these are all ig names) fionapoppymakes, sewgoclimbing, littleislandquilting, fabricmutt, slostudio, lizfromshush
4. What are your thoughts on the online quilting community, locally and internationally?
I wouldn't be quilting the way I do if it was not for the online community. I quilted in a wilderness of my own until I found the incredible online community that is out there. I have never found it any less than inspirational, supportive, educational and fun. Happily I have never experienced any controversy personally, though I know it does exist at times. The very best thing that came out of connecting with people online is the bees I have joined and the closer friendships that I have made via these bees. The best bee, Brit Bee, has resulted in life long friendships that I treasure and have made my life a better place to be.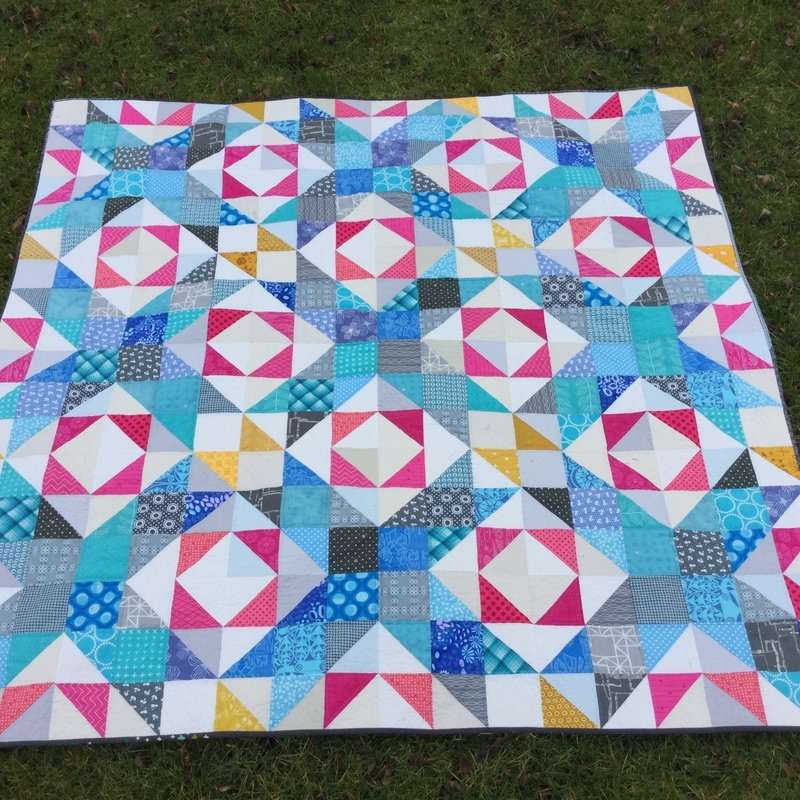 5. In your opinion, is there still a place for bricks and mortar quilting shops, or is shopping for fabric online the future? Which do you prefer?

While I shop mostly online, and am also in the enviable position that I get a great deal of the fabric I use given to me by manufacturers, I don't think anything can beat a good bricks and mortar shop. Many fabrics that have not appealed to me online I have instantly fallen in love with when seeing them in person. Buying fabric in a shop is a tactile, and often out of control, experience that I would not want to live without.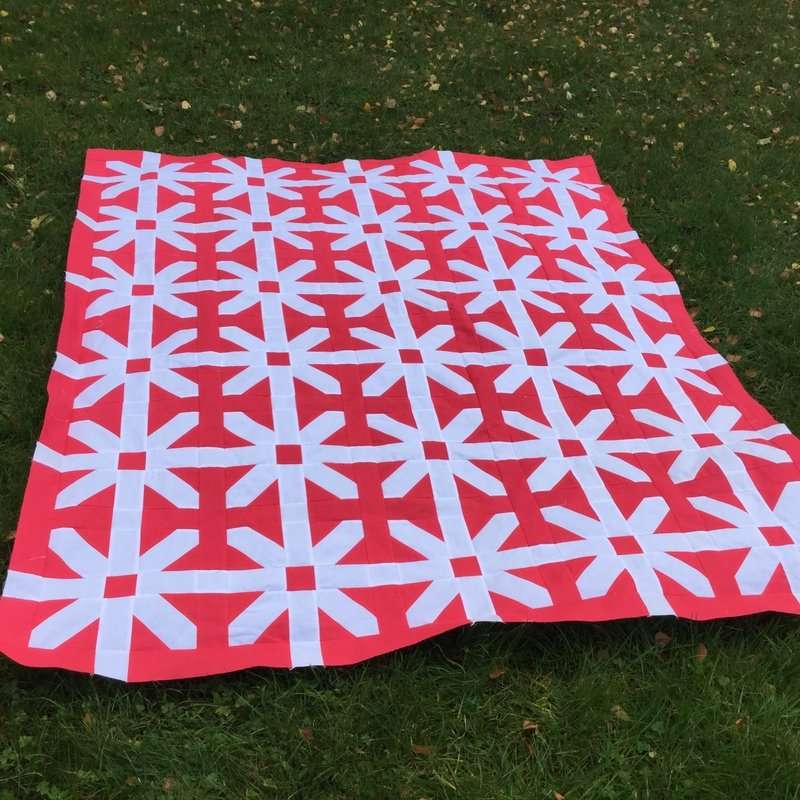 6. What are your creative goals for 2017? Are there new things you would like to try; projects you would like to get finished; competitions to enter etc.?
2017 is turning out to be my busiest quilting year ever and the flow of commission work has been so constant that I haven't been able to turn my mind to goals or WIPs. That being said, as I get to make my own designs, usually in the fabrics of my choosing, I'm pretty much living the dream here. I have found the past couple of years I have not participated in online swaps due to a combination of time constraints and past disappointments (as shallow as that sounds, sorry) and I have never really entered competitions.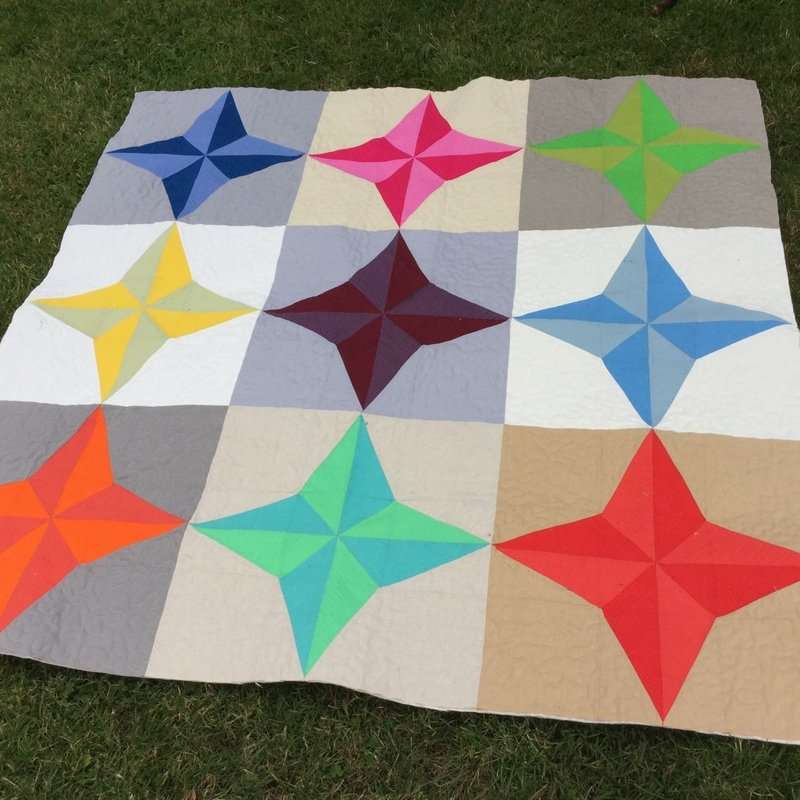 7. If a fairy godmother could grant you one creative wish, what would it be?
If a fairy godmother could be so kind as to provide me a quilting space of my own that would be awesome. Seeing as this is the stuff of dreams the new space would be very spacious, allow for copious fabric storage, another machine for quilting with a throat space that makes quilting far easier, and room for friends to join me in there when the opportunity allowed. I'm not asking much but I may have to move to achieve this dream space!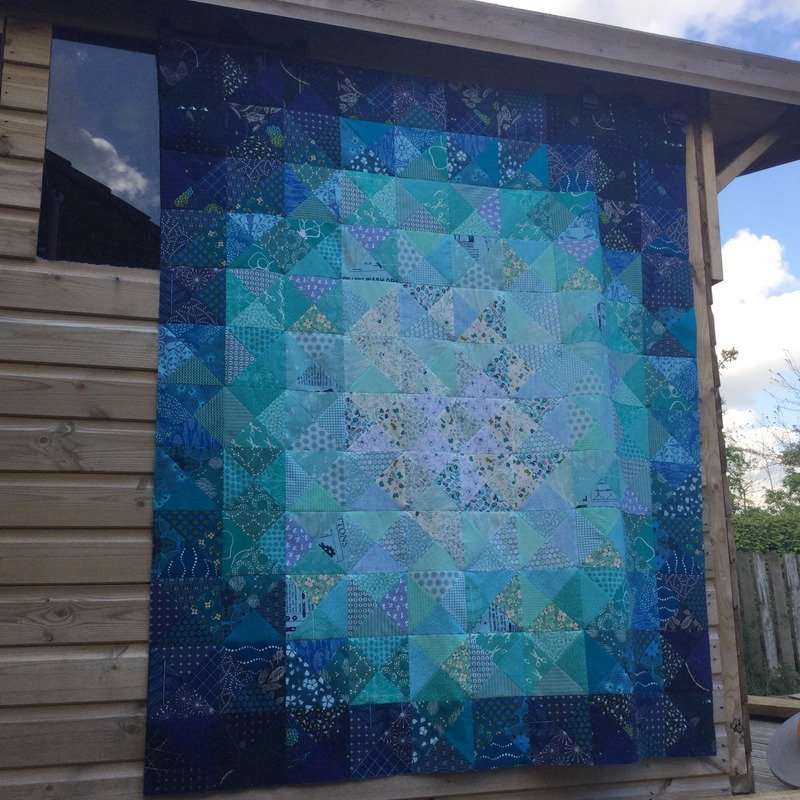 Thank you Susie for sharing your amazing work!
I always look forward to seeing Susan's next quilt design. I hope you have enjoyed reading a little about my lovely friend.