Happy March everyone!  It's officially the start of spring! Yippee!
A new month means a new Meet the Maker Interview.  This month, the lovely Jo Avery from My Bearpaw brings you a visual feast for the eyes!  Jo and I first met in a pyjama bottoms class, sitting next to each other! She is a multi-talented quilter, embroiderer, knitter and crocheter! Enjoy!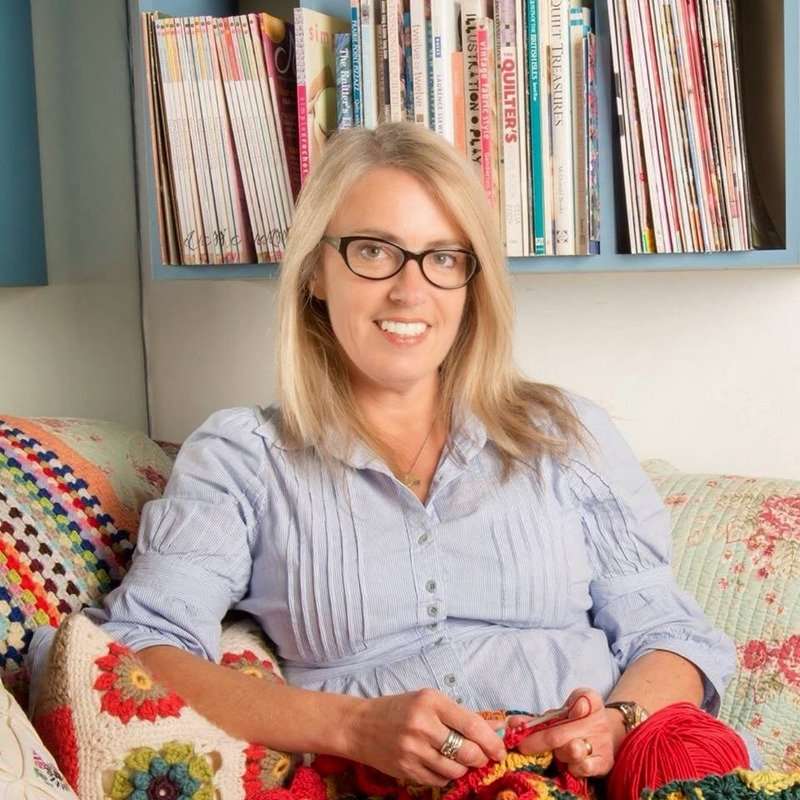 Introduction: 
My name is Jo Avery, I blog at myBearpaw and I am a quilt designer and teacher based in Scotland. I have a shop and teaching studio, myBearpaw, in Edinburgh where I teach a range of crafts. I organise an annual one-day sewing retreat, the Stitch Gathering, and I am one third of The Thread House (alongside Karen Lewis and Lynne Goldsworthy), a pattern publishing and retreat organising venture.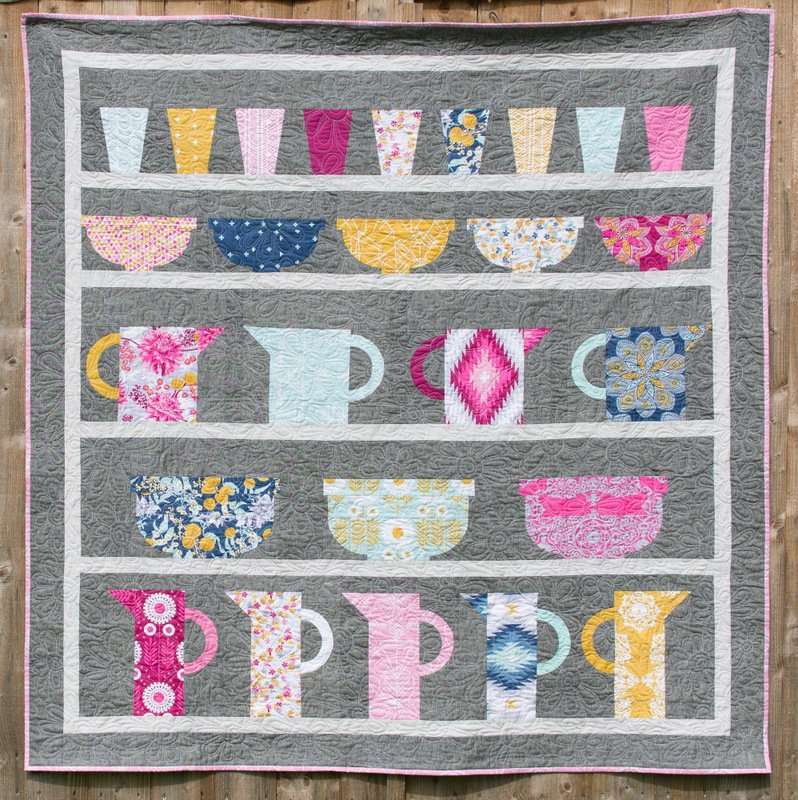 What is your craft/s? When did you start? Who/what inspired you to get started?
My big sister, Jane, taught me to sew when I was 6 and and I spent a large part of my childhood making things and generally sewing, knitting and drawing. When I was 10 Jane taught me how to make EPP hexies and I made my mum a reversible clutch bag from them (I bet it was just lovely!). Fast forward to me moving in with my boyfriend (now husband) aged 21 and the first thing I did was rush out and buy a hexagon template and some fabric off-cuts and started to make a quilt! I quilted on and off through my twenties and thirties while my kids were growing up and then got really interested again about 10 years ago.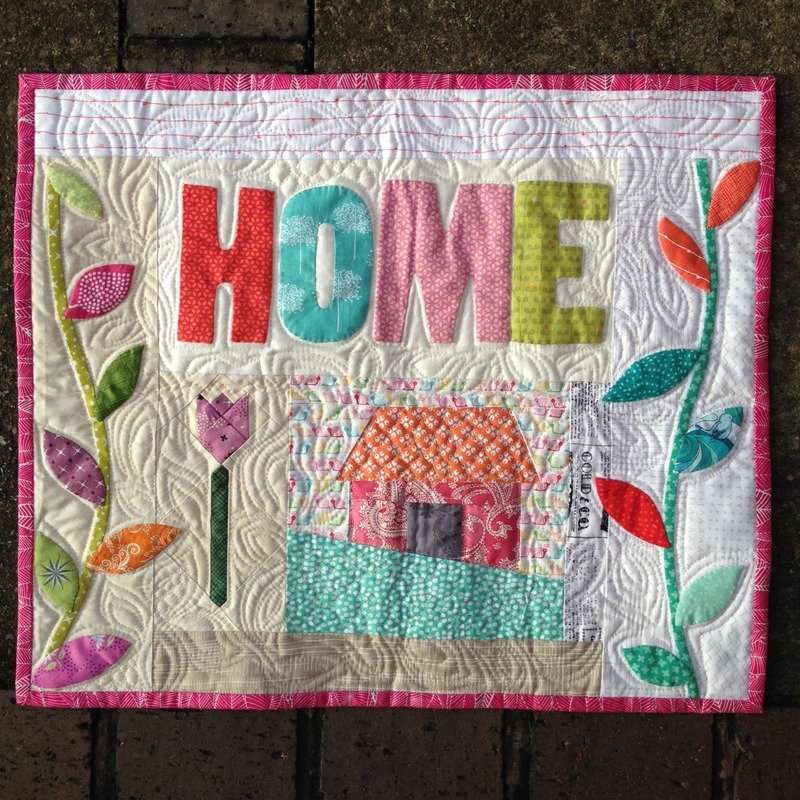 What do you most enjoy about your craft? Where do you find your inspiration? Who inspires you?
I really just love to make stuff. I really need to be creative all the time. I have run my own business since I was 21 and there has always been a creative element to my work, whether it was writing, designing, visual merchandising or actual making as I do now. I am so happy and thankful that I get to be creative every day for a living, but really I don't think I could actually live any other way.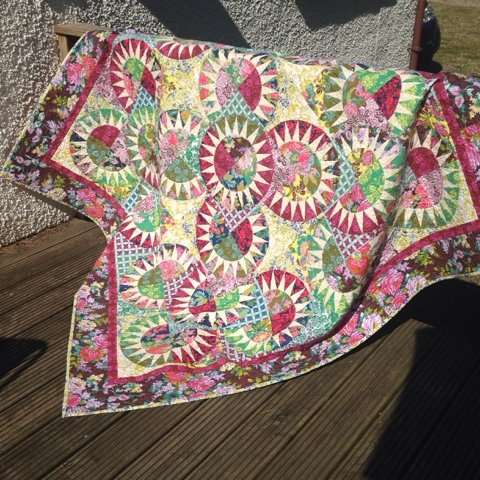 I am inspired by absolutely everything and constantly! I never lack for ideas, they just pop into my head all the time, especially in the shower for some reason! I live in the countryside and so nature constantly inspires me but also seeing what everyone else is making on blogs, instagram and in magazines and books. I also like to partake in a wide variety of crafts like crochet, knitting and embroidery as well as general sewing, like bags and pouches (but not dressmaking!), and I think I get a lot of ideas from this 'cross-pollination'.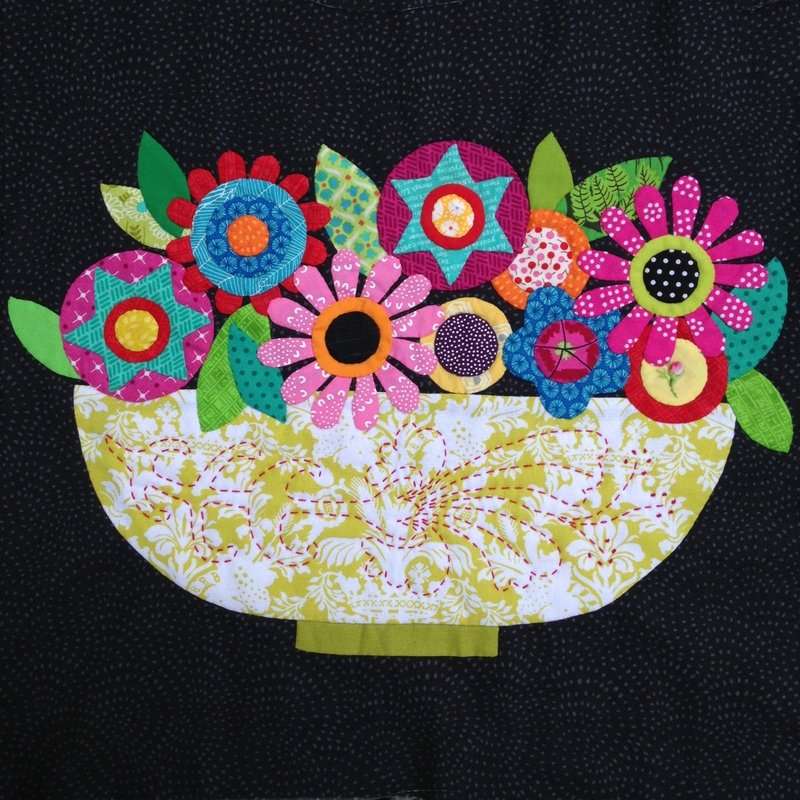 Why did you start a blog? Do you see a future in blogging with the rise of other social mediums?
I had tried quilting groups back in my twenties (and they had been invaluable for getting me started and teaching me skills), but we had moved around a bit and so I was very much quilting in isolation when I finally stumbled on to a craft blog in 2009. I immediately realised I had to start my own and got my (then) teenage sons to help me set it up. I just loved the idea that I could share what I was making with others and communicate my thoughts and feelings about crafting, even if no one was actually reading it! Eventually people did start to read it and soon there was a whole community of quilting bloggers congregating on Flickr and in real life at the Fat Quarterly Retreat (where I met the lovely Judith!). I just love being part of this friendly, supportive, international community, it is a very special thing.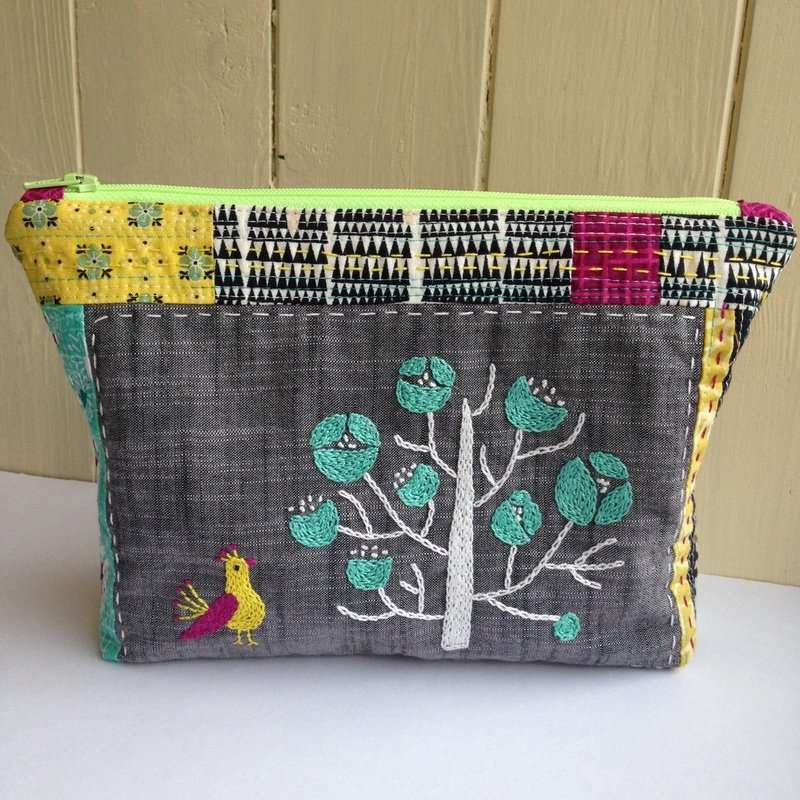 I think there was such a huge proliferation of blogs a few years back that it got too much for people to keep up with them all. So when Instagram came along everyone stopped reading and writing blog posts as it was so much quicker and easier to post on there. I love IG but I still like to write my blog, and for the same reasons as at the start – the ability to share and communicate with others. Plus it is a great archive of all my work, and almost like an online diary! I see myself always writing it no matter what happens, it is a good discipline to keep up and I love to write.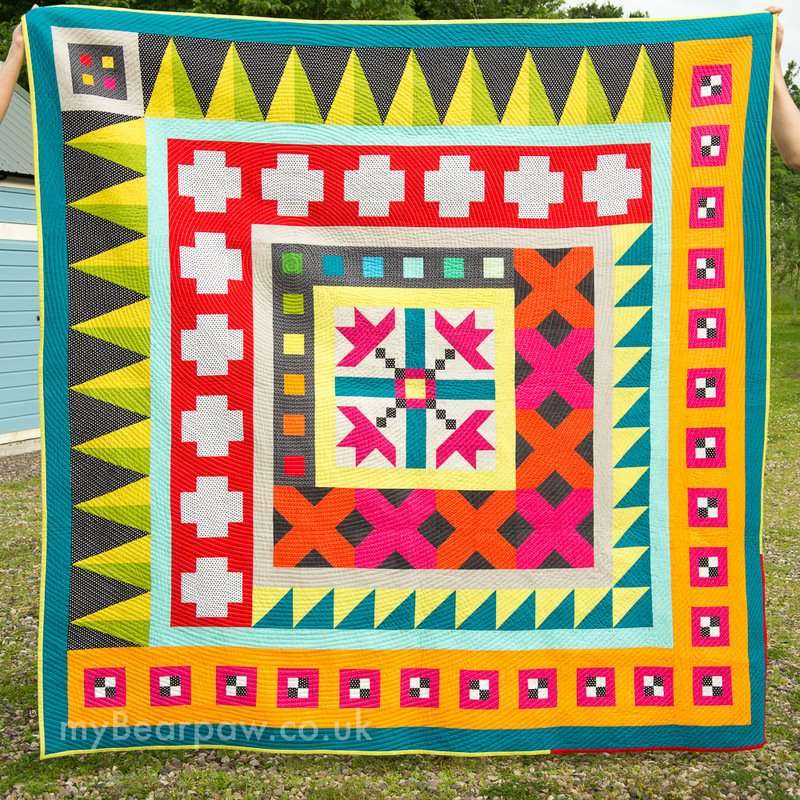 What are your creative goals for 2017? Are there new things you would like to try; projects you would like to get finished; competitions to enter etc.?
I really want to make time to work on competition quilts, or just the sort of quilts I want to make. I have been very busy with magazine commissions over the last three years and have made A LOT of quilts! At the end of last year I felt a little burnt out so am taking a bit of a step back this year and so far have only been doing commissions for small projects. I really don't want to turn myself off making quilts by over doing it!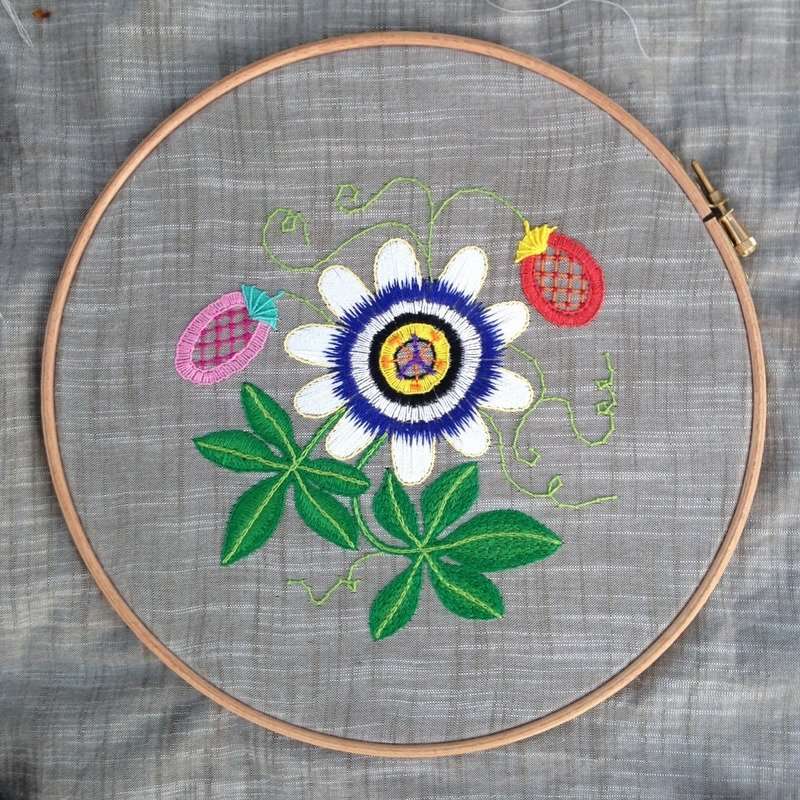 I am very obsessed by needle turn applique at the moment and want to do a lot more of that, but I have to be careful not to over do hand work as my poor old hands aren't up to it anymore. My main goals are just to be a bit more relaxed this year and not to take so much on!
If a fairy godmother could grant you one creative wish, what would it be?
Could I have a time-turner like Hermione had in one of the Harry Potter books? There are so many things I want to make and so many ideas I'd like to pursue but I never have enough time!  I am loving the BOM for Today's Quilter that I am designing at present. It is all about my life in the country and I get to write a little piece about my inspirations every month and the blocks are a nice mix of different techniques, so I would love to be asked do another project like this please!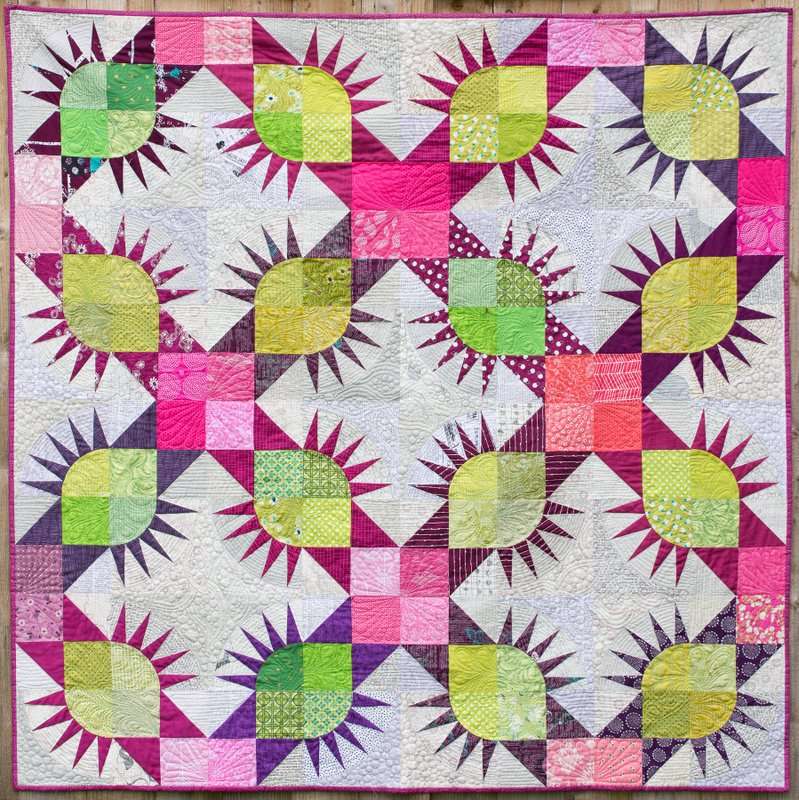 Didn't I tell you you were in for a treat! Thank you Jo for sharing your amazing talent.