What is Quilting?
'Quilting' is sewing through 2 or more layers of fabric, and can be functional or decorative, by hand or machine. And it's not just quilts that can be quilted!  You can quilt your cushions, handbags, placemats, pouches, table runners and many more projects.

Modern quilting usually involves wadding (batting) in between the front and back layers of the quilt. The deeper the wadding (this is called 'loft') the more puffy the effect will be.  However, deeper wadding is harder to quilt. Modern compressed waddings give you the ease of sewing through flatter surfaces, but still provide a quilted look, and all the warmth of traditional waddings.
When cutting your fabrics for a quilting project, make sure your wadding and backing are at least 1" wider than the top layer.  This is because the top layer can shrink by up to 0.5" (depending on how densely you are quilting).  The wadding and backing can then be trimmed back to the same size as the top after quilting.
What is Basting or Tacking?
Basting (tacking) is the term given to preparing the 3 layers of your quilt (or other item) before quilting. Traditionally, this would have involved pinning the 3 layers together before hand-tacking all over.  This is a time consuming task, and still does not completely stabilise the 3 layers for quilting.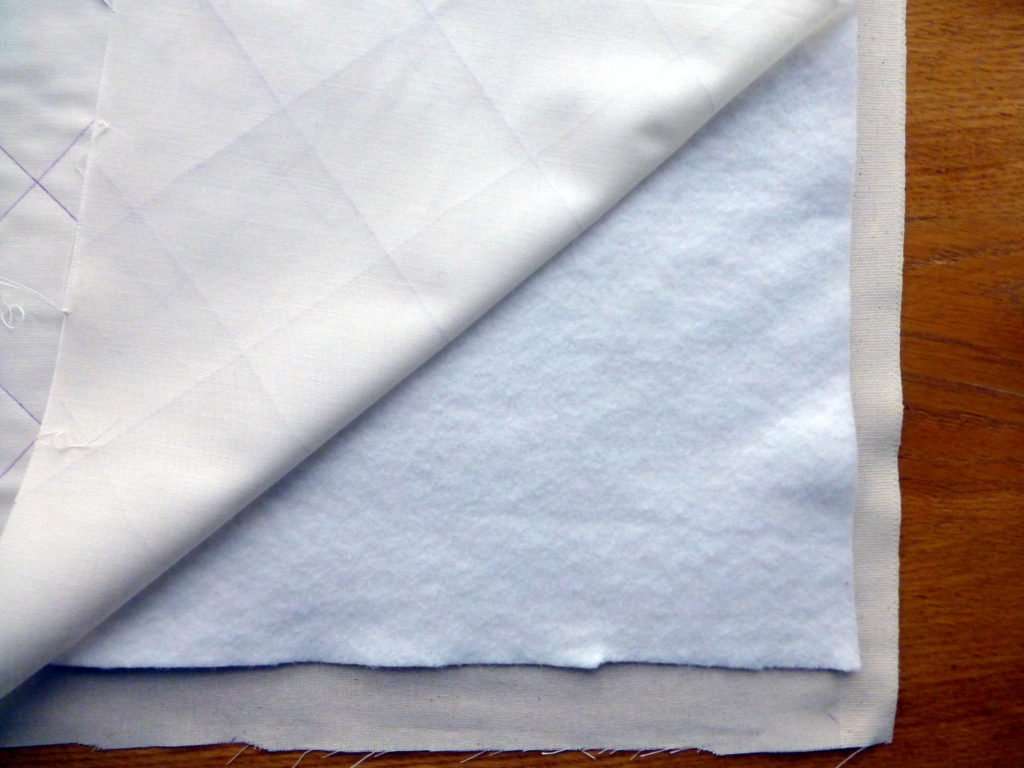 In my experience, if you spray baste your quilt or project before quilting, you will have a much more successful quilting experience and result.  Basting spray has been specially developed for use on fabrics, is odourless and should be used sparingly.  It washes out in the washing machine.  You can get my detailed tutorial on how to spray baste a quilt here.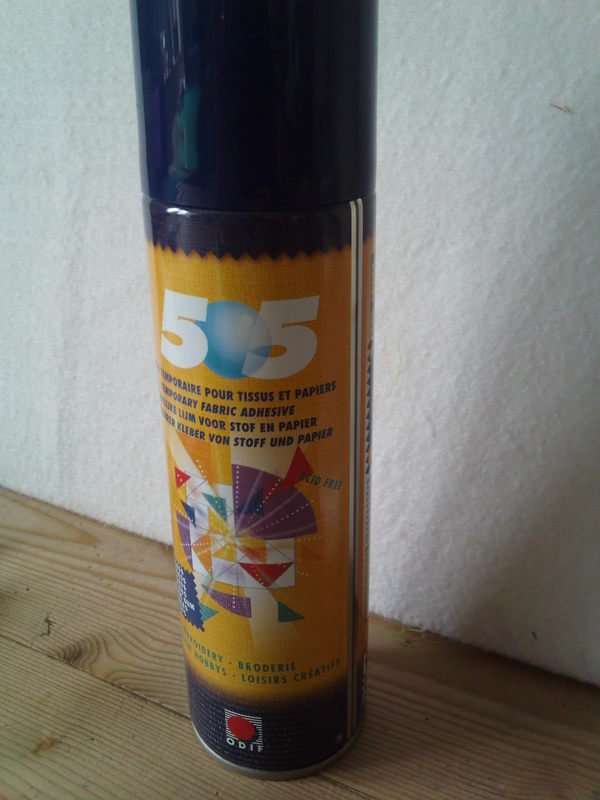 Types of Machine Quilting:
Straight lines:
This is the easiest form of quilting, and is from one edge of the quilt or project to the opposite edge. Straight lines can be marked on with a chalk pen or non-permanent fabric pen and can be vertical, horizontal or diagonal (or all of these!).
A quilting bar/guide can also be useful here to achieve evenly spaced lines. This is attached to your machine (left or right) at the required distance from your needle. The bar follows your first line of stitching while you stitch the required distance from it. You can also achieve a modern grid pattern using straight quilting lines.
Echo Quilting:

This is straight line quilting but the lines of stitching echo the seam lines.  Use the edge of your foot to follow the seams and you will sew just wide of the seam. The width of the 'echo' can be anything from 1/8" to 0.5" (depending on your needle position), just try to be consistent within the same project. This is a particularly effective design on vertical and horizontal seams.

Wavy lines: This is a variation of straight line quilting.  You are working from edge to edge as for straight lines, but you are gently moving the quilt or project from left to right as you sew down. You can sew your wavy lines in parallel or achieve a more organic look. You do not need a special foot for your machine for wavy line quilting.

Concentric Circles/Curves or Spirals: Individual rounds of complete circles or arcs (edge to edge) can be achieved more easily with a quilting bar.
Spiral quilting is a continous line of quilting that goes round and round in an increasing direction until you reach the outer edges of your project. You do not need a special foot for your machine for curves or spirals.

Ditch Quilting:
The 'ditches' are the seams where your patchwork pieces are joined together. Stitching in the ditch is a widely used technique but is not used for decorative purposes as it isn't seen. For more information on Ditch Quilting, refer to my tutorial here.
This is a decorative form of quilting & requires you to use a darning foot on your machine.
You will also need to drop the feed-dogs (the jaggy teeth in the needle plate) and lower the tension on your machine. (If you don't have the facility to lower the feed-dogs, reduce the stitch length to zero or use a needle plate cover.) Lowering the feed-dogs disengages the stitch length, which puts you in complete control of the length of the stitches and the direction that you sew in. There are a vast range of FMQ designs.  One of the most common is called 'Stippling'.

I recommend that you spend time practising this technique on scraps or mock quilt samples before starting on your project.  You may find quilting gloves helpful for gripping the fabric for FMQ.

'Quilt As You Go' (QAYG): This is where individual sections are quilted before being joined to another section. In the case of quilt blocks, the blocks are basted (with wadding and backing), quilted as desired and then joined together using strips of fabric.  This is a helpful quilting technique for those who find it difficult to manage a large quilt through their machine.
Another form of QAYG, particularly for smaller projects, is to start with a large piece of wadding/backing and quilt the first piece of fabric before attaching the next piece. The 2nd piece of fabric is then quilted before adding the 3rd piece and continuing in this way until the wadding is covered.
This type of QAYG is condensed quilting and is great for projects needing more structure!
While appliqued shapes are traditionally stitched to a project before being quilted, in some instances you can combine the applique and quilting stages in one (this is called 'Appli-quilting'). Firstly bondaweb on the shapes, baste the top, wadding and backing together, and then use the applique stitching as your quilting. (Additional quilting may also be required depending on the gaps between the applique.)

Bespoke Quilting: There are no limits to how you can quilt your project.  You may wish to mark on a completely different design or use a combination of those suggested above. As long as you adhere to the basic rules of quilting (below) then have fun and enjoy the process.
So once you have spray basted your project, you are ready to start quilting.  Here are some things you need to remember:
Quilting Guidelines:
Use a new size 90/14 Universal or Quilting needle for quilting (not a jeans/denim needle) or a Sharps Microtex size 80/12.
Increase the stitch length (minimum size 3.5 on modern machines) for non-Free Motion Quilting
Where possible, try to keep the bobbin and top threads the same
Attach a Walking Foot for all types of quilting (except Free Motion).  This is essential for sewing thicker layers and keeps all the layers moving over the feed dogs at the same rate, reducing 'travel' or drag of the top layer.  Most Walking Feet will accommodate a quilting bar.  Some models of Pfaff and Bernina have a built in walking foot called IDT (Integrated Dual Tension).  Make sure this is engaged when quilting.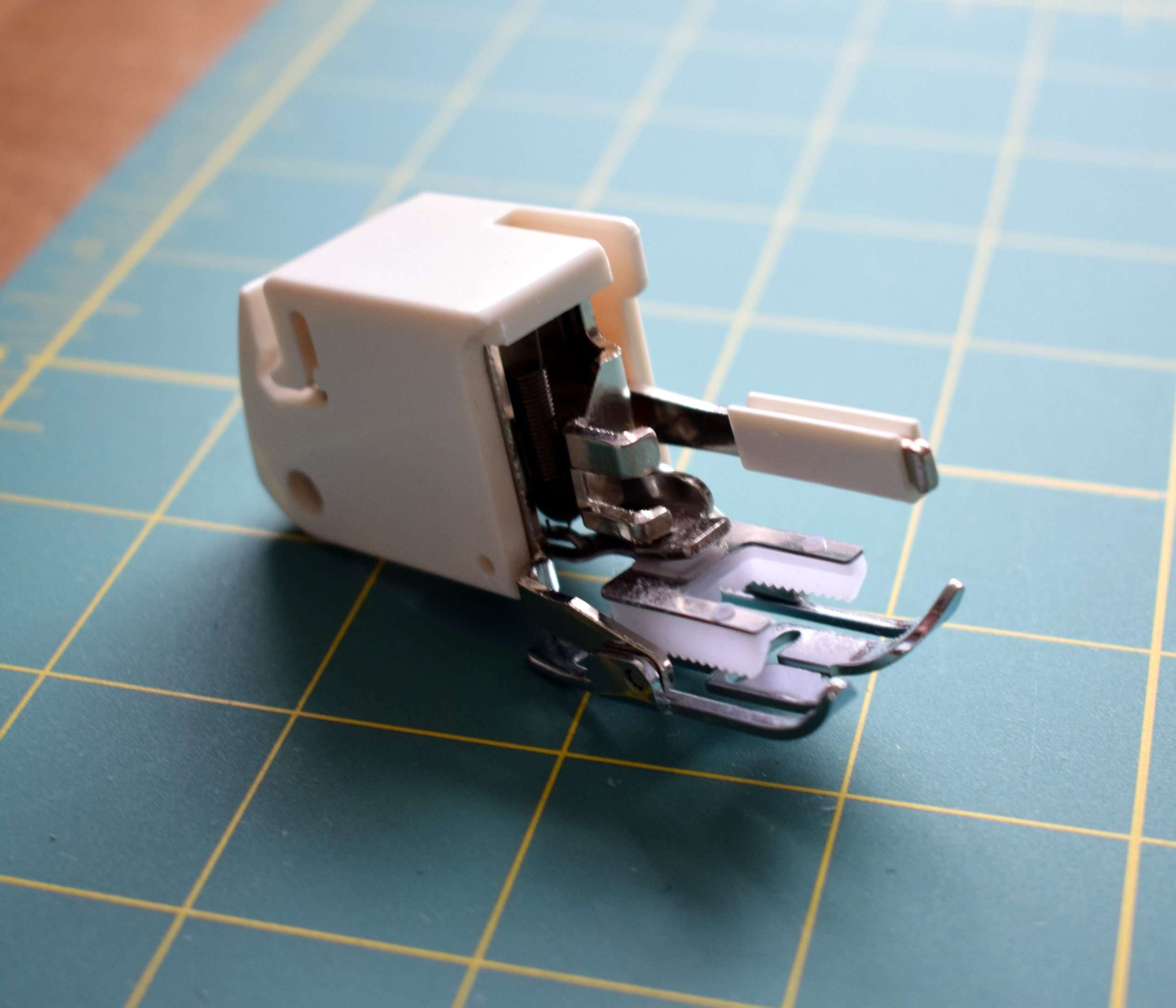 Check the type of wadding you are using as to how wide the gaps can be between your quilting.  For Hobbs Premium Heirloom 80/20 you must not leave more than 4" gaps un-quilted.
Quilting should start from a central position on your project, working out to the sides, whether that is a central line straight through the middle, or diagonally, or stippling from the very centre of the quilt. This will prevent the fabric from bunching.
When sewing lines, always start each new line from the same edge.  Don't sew from top to bottom and then the next line from bottom to top.  This will distort the flow of fabric in between each line.
Roll up the edges of the quilt that need to be stuffed into the 'throat' of your machine.
Keep the weight and bulk of the quilt up onto table level with your machine, or over your shoulder, to prevent 'dragging' at the point of the needle (your stitches will become very small if this happens). (Quilting tables that allow your machine to sit recessed in the table are helpful for managing the bulk when quilting.)
Happy Quilting!