Hi everyone, I hope your week is going well.  Can you believe it's December tomorrow?!
And you know what that means!!
Giveaway time!  I'll be announcing the winner of my Tula Pink giveaway tomorrow evening, so if you haven't already entered, just sign up for my newsletter (right) and/or like my Facebook page here.
And 18 fat quarters aren't the only free items I'm giving away!
How about a free pattern?
This is my Storage Caddy, as seen in Pretty Patches Magazine.
It is 7" tall with 7" diameter and can be used to keep lots of bits and bobs in order.  You could use it in the sewing room, the nursery, the bathroom, even on your bedroom dressing table!
This pattern will give you a flavour of how I structure and present all my patterns.
So if you fancy having a go at this 'beginner friendly' pattern it is available for free download here.
(If you have trouble downloading the pattern, please let me know and I will email the pattern to you.  We have been having a few teething problems on the new site, but are working hard to get you a fully functional service!)
At the start of my patterns, you get a 'Good to Know' section (you can see this section before purchasing). This is where you can get all the essential information e.g. if a zipper foot is required, main techniques, best fabrics to use etc.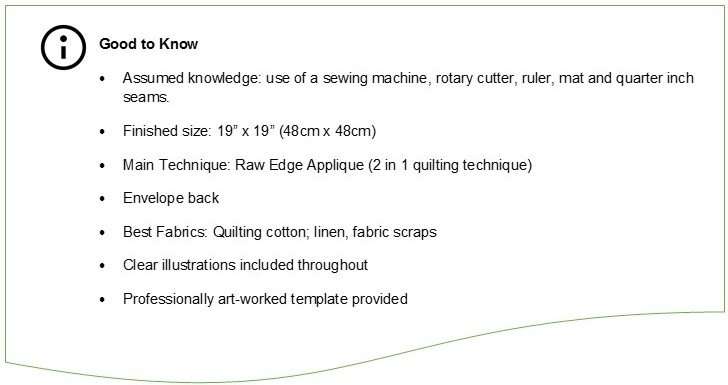 The rest of the pattern is then made up of the following headings: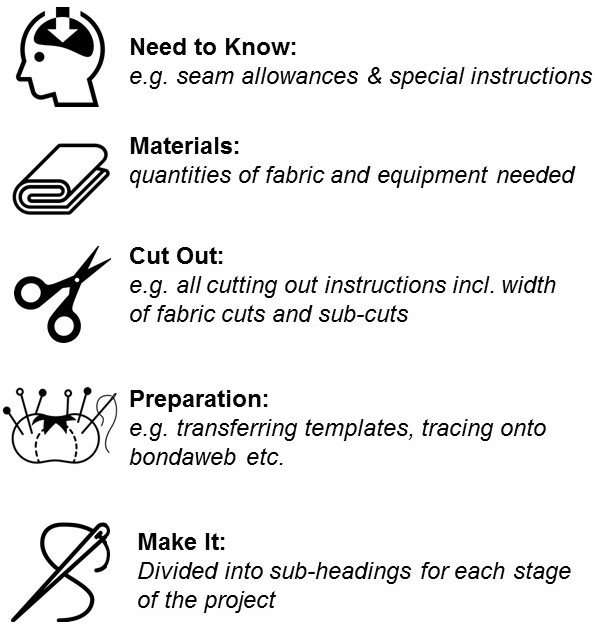 There are step by step colour photos throughout the Make It section, and all templates have been professionally art-worked.
I have worked hard to ensure that my patterns are as easy to follow as I can make them.  It is my desire that you can use a pattern confidently at home, without needing a teacher on hand to make sense of it!!
But I'm always up for constructive feedback!  Let me know what you think of the Storage Caddy pattern, or any others.
Happy Sewing!