As part of my 6 year blogiversary giveaway in December, I asked you to complete a simple survey about what your struggles are in quilting and what you would most like available to help.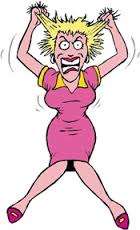 The first 2 questions were
What are your biggest struggles when it comes to Patchwork and Quilting?
and
What are your biggest struggles when following/using patterns?
But we'll get to those in a minute!
Let's jump first to the graded questions, where you gave a value of 0-5 for each answer (0 = not interested 5 = very interested). You can get a refresher on the 7 questions here.
[visualizer id="46935"]
You can see from the pie chart that the highest scoring question was "Patterns with lots of photos and well explained steps"!
Your frustrations with poorly worded and illustrated patterns came through loud and clear, and you further backed this up with your 'suggestions' comments.
As a pattern writer this is a topic close to my heart, not only through my own struggles in following patterns, but also as a Quilting tutor, seeing first hand how much even experienced learners can feel defeated by a pattern.
But you can see through the close percentages that 'up there' among your top interests are informative and topical articles and discussions (16.9%) and a 'Sewing Surgery' where you can ask questions and engage with a community of like minded sewists (15.7%).
On the latter, you are most welcome to join my 'Sewing Surgery' Facebook group.  
Here we can ask for help, talk about swaps, sales, events, 'show and tell' and more!  And a growing membership means a wider community with a wealth of shared knowledge, experience and inspiration to draw from.
I know how important 'community' is to creatives. It's affirming, healing and uplifting when we can share a little of ourselves and connect through what we make. But if you aren't on Facebook, please feel free to leave me a comment, use my contact form, or chat to me on Instagram.
Now back to the first set of questions.  Your answers were wide and varied, and in addition to 'any other comments' I've grouped your feedback into 5 main categories: Patterns, Fabrics, Cutting, Techniques, Personal.
[visualizer id="46947"]
As I mentioned previously, your concerns around using 'Patterns' was the front runner. From 'patterns making assumptions' to 'not understanding jargon/abbreviations'. But once again, the complaint that surfaced more than any others was 'insufficient pictures and diagrams'.
'Techniques' covered issues such as accurate seams & matching points, fixing common errors, basting, sewing curves, maths, scaling patterns up and down, machine quilting and free motion quilting, paper piecing & inserting zips.
In the 'Fabrics' category, the most common struggle was putting fabrics and colours together for projects.
Under 'Personal' I included feedback about your lack of time to sew, self doubt and lack of confidence, narrowing down ideas, working in a small space & fear of your sewing machine!
Last but not least, we have the 'Cutting' department - how to cut accurately, how to gain the best yield from the fabric, squaring half square triangles and corners, cutting angles, making accurate templates among others!
Thank you so much for taking the time to give me your informative and honest feedback.  I will be using these results to shape what I deliver through my website and how best to serve you.
(And if you would like to have your say, complete the quick survey here).
One thing I know in reading your responses, is that you aren't alone in your struggles. We all have struggles in one area or another, even experienced sewists! So let's try and help each other make this year a positive creative experience!
Keeping sewing!