It's only 6 weeks until our next Quilting Retreat at the tranquil Murlough House, Co. Down.
It will be another fun filled weekend, chilling out, sewing, eating, games and lots more!
There will also be 2 workshops to choose from: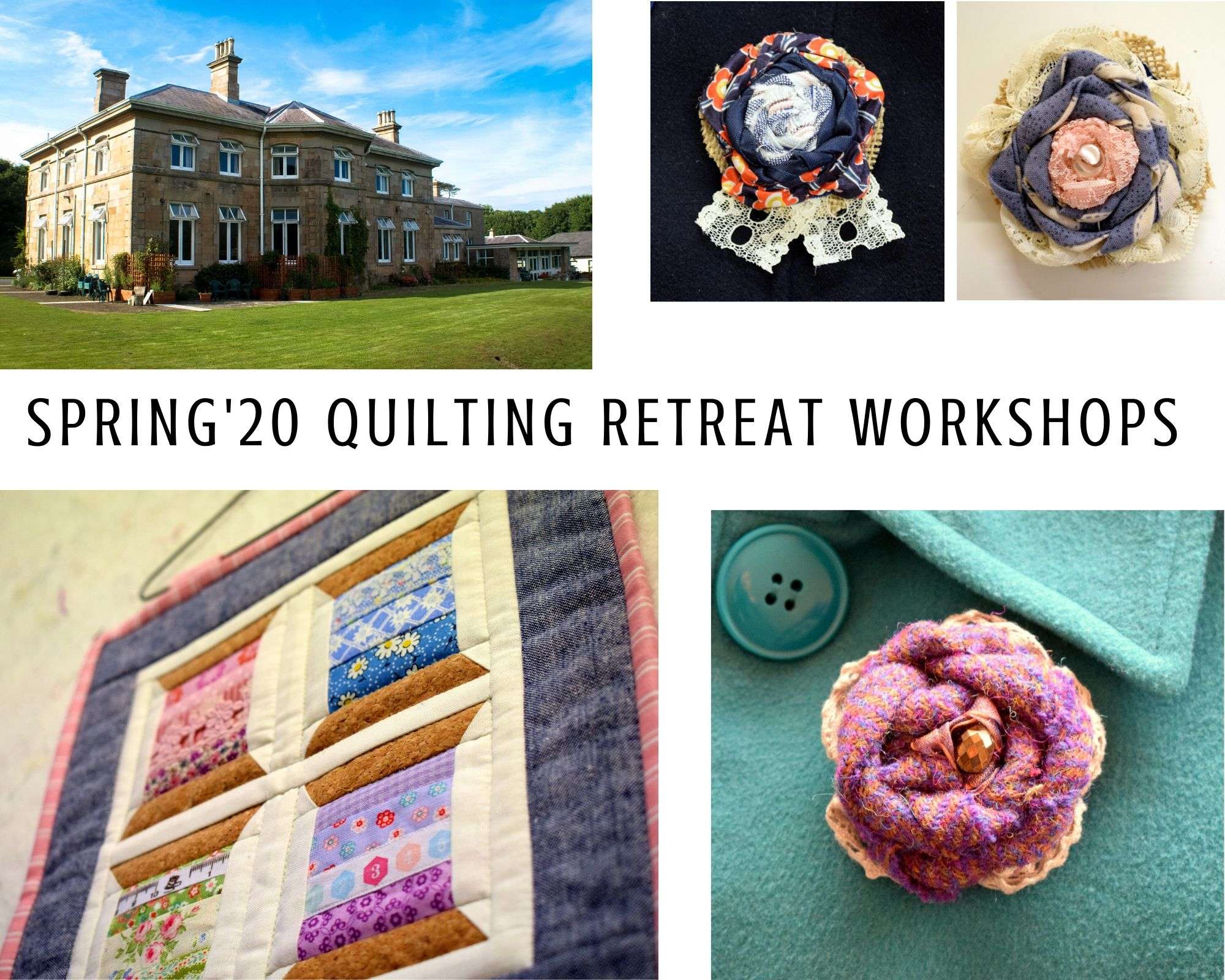 Foundation Pieced Spools:
On Saturday afternoon we will be trying our hand at foundation paper piecing, making these cute spool blocks, which can be turned into a sweet wallhanging.
Foundation paper piecing is a lovely technique for achieving accuracy  and clean, crisp lines and points!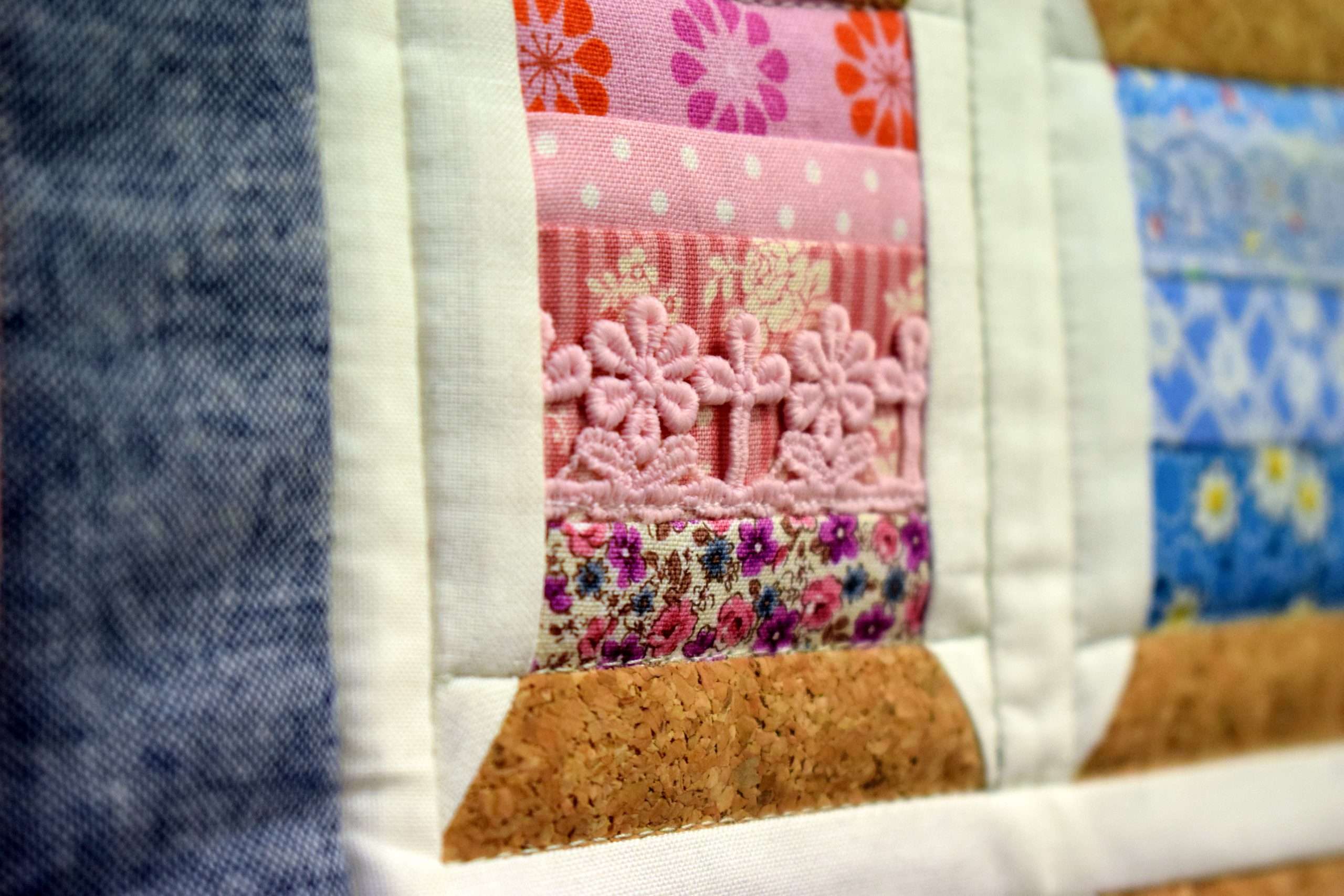 I used cork fabric for my spool ends, which I think adds a lovely bit of texture.  And the fun doesn't stop there - you get to decorate your spools with ribbons, lace, trim or even selvedges!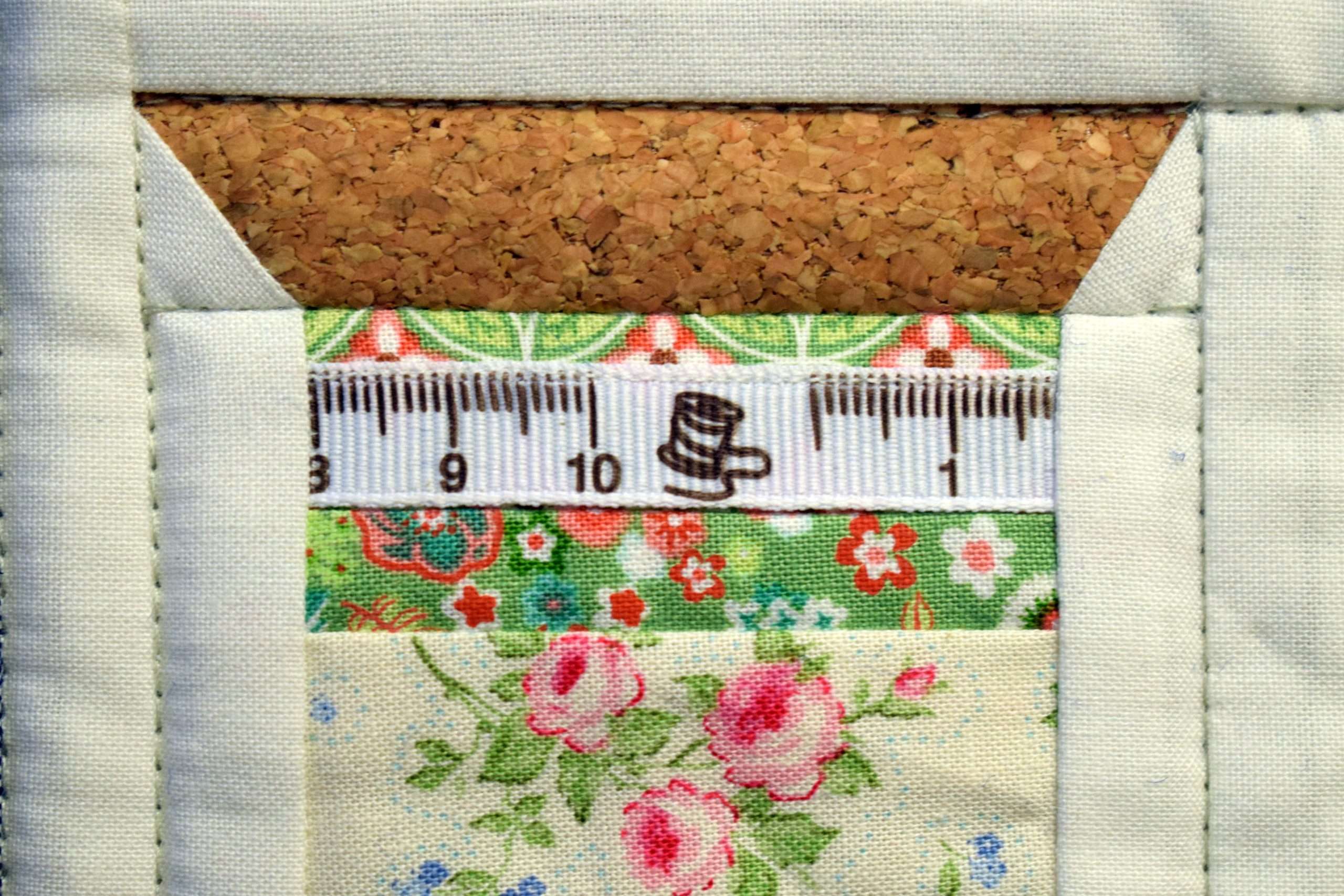 This is a great workshop for using up those favourite 'wee' bits!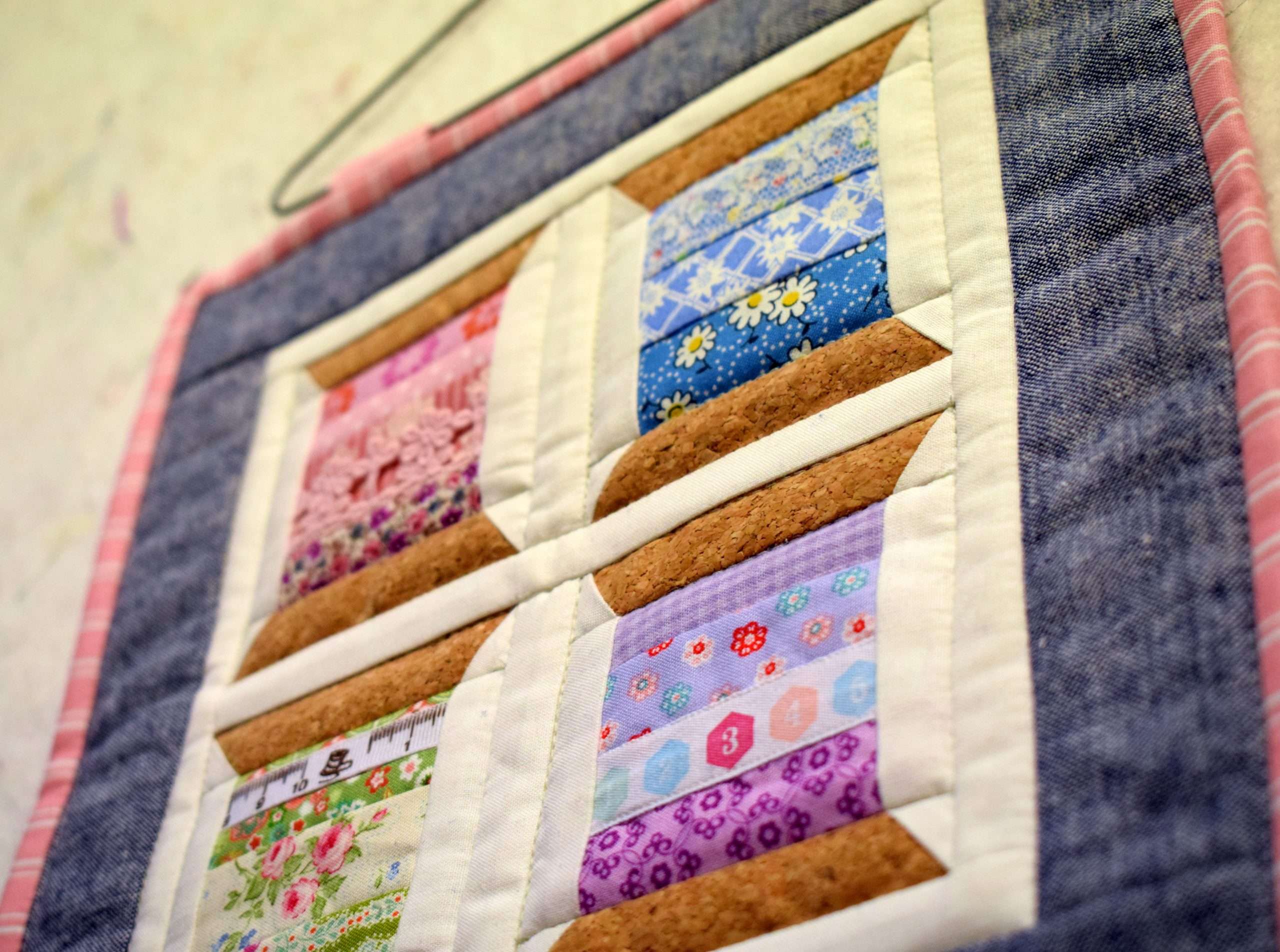 Brooches:
On Sunday morning we will be using a weaving method to create 'rosette' brooches.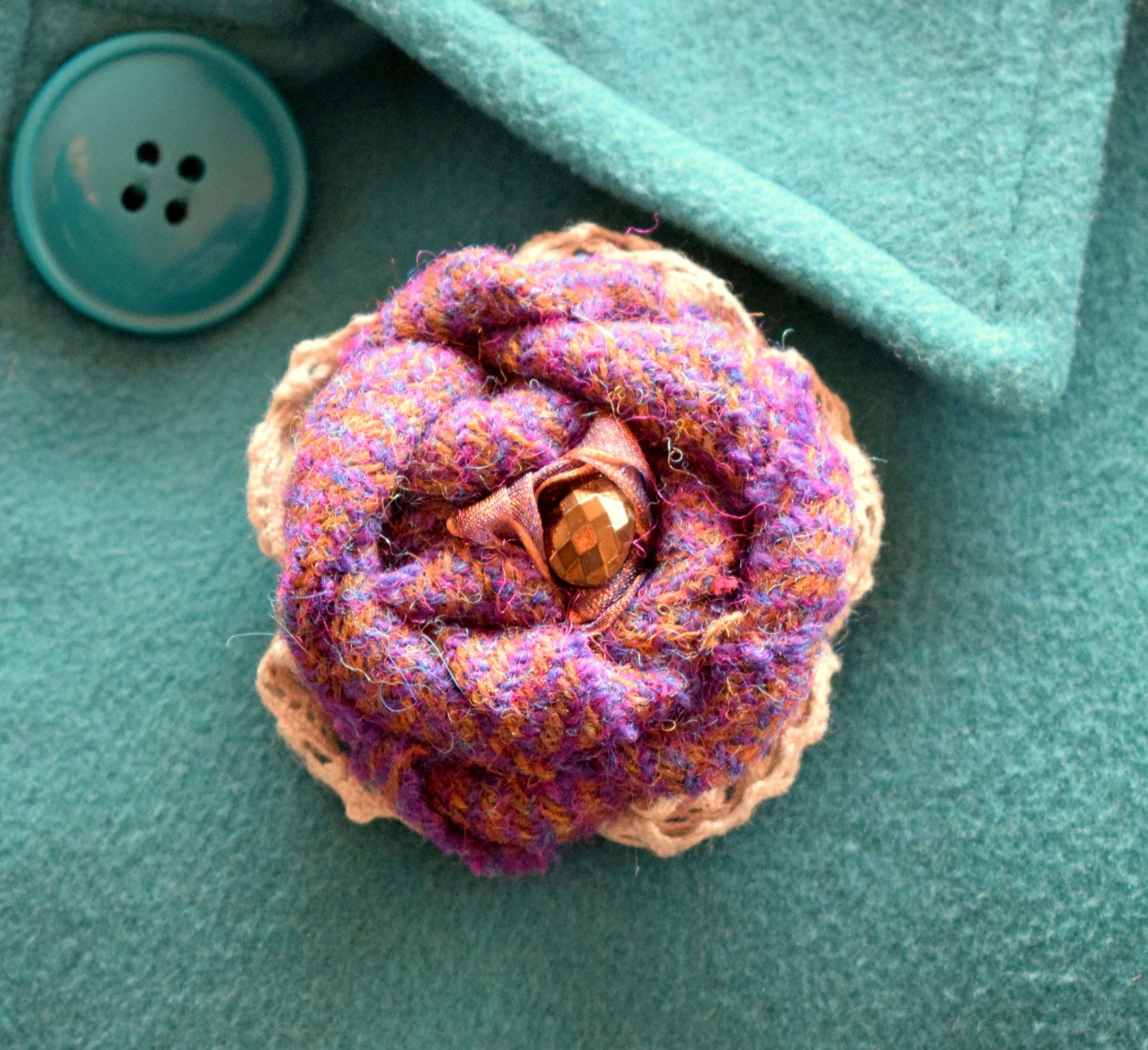 I experimented with different textiles here, tweed, quilting cotton, Liberty Lawn, satin ribbon, hessian, crocheted and antique lace.
I even used a fluffy Essex Linen selvedge for one of the centres!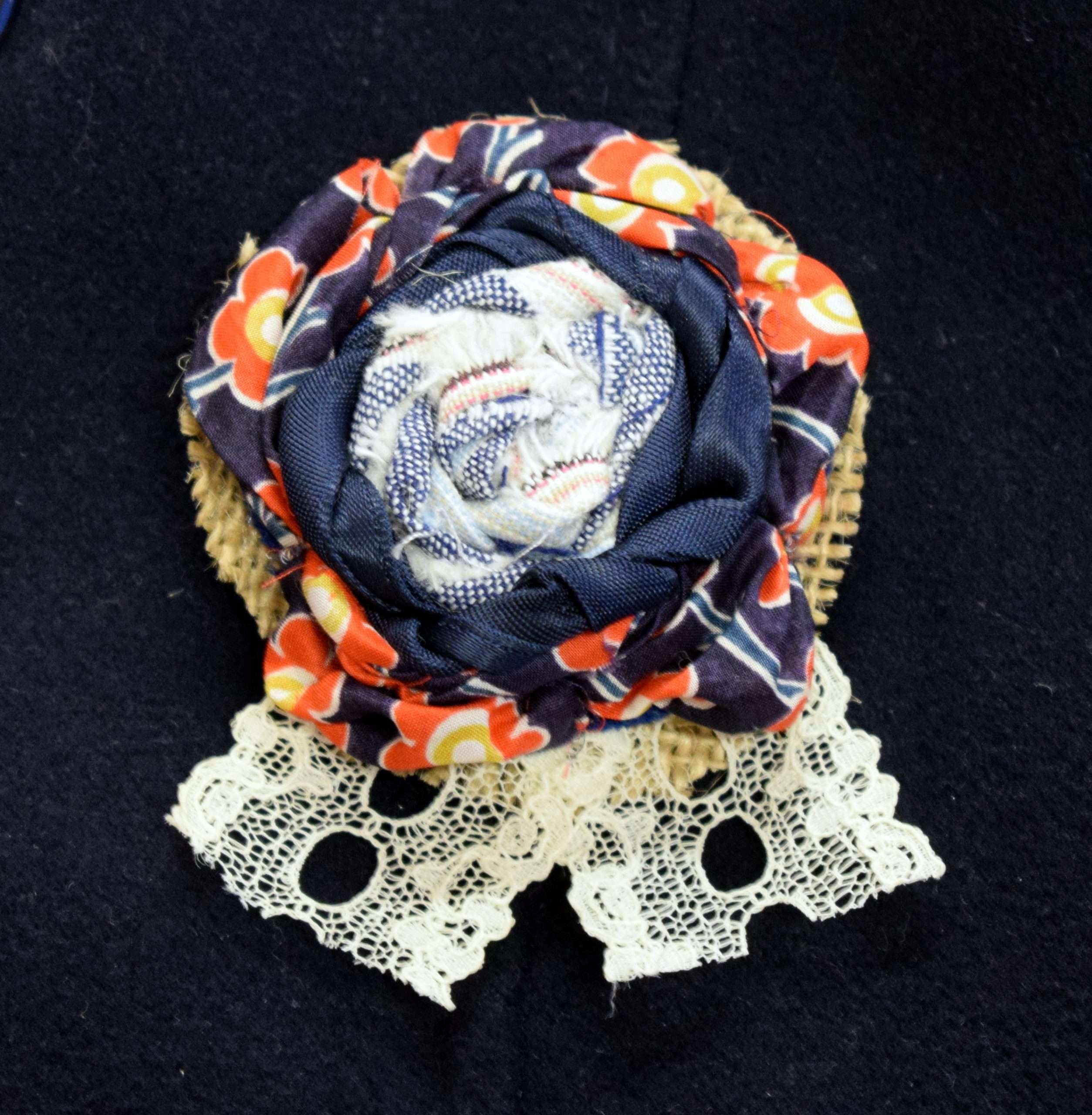 I love how diverse and vintagey they look, and again, you don't need big pieces of fabric for this project.   I also love an excuse to use vintage buttons, but equally you could use beads to decorate.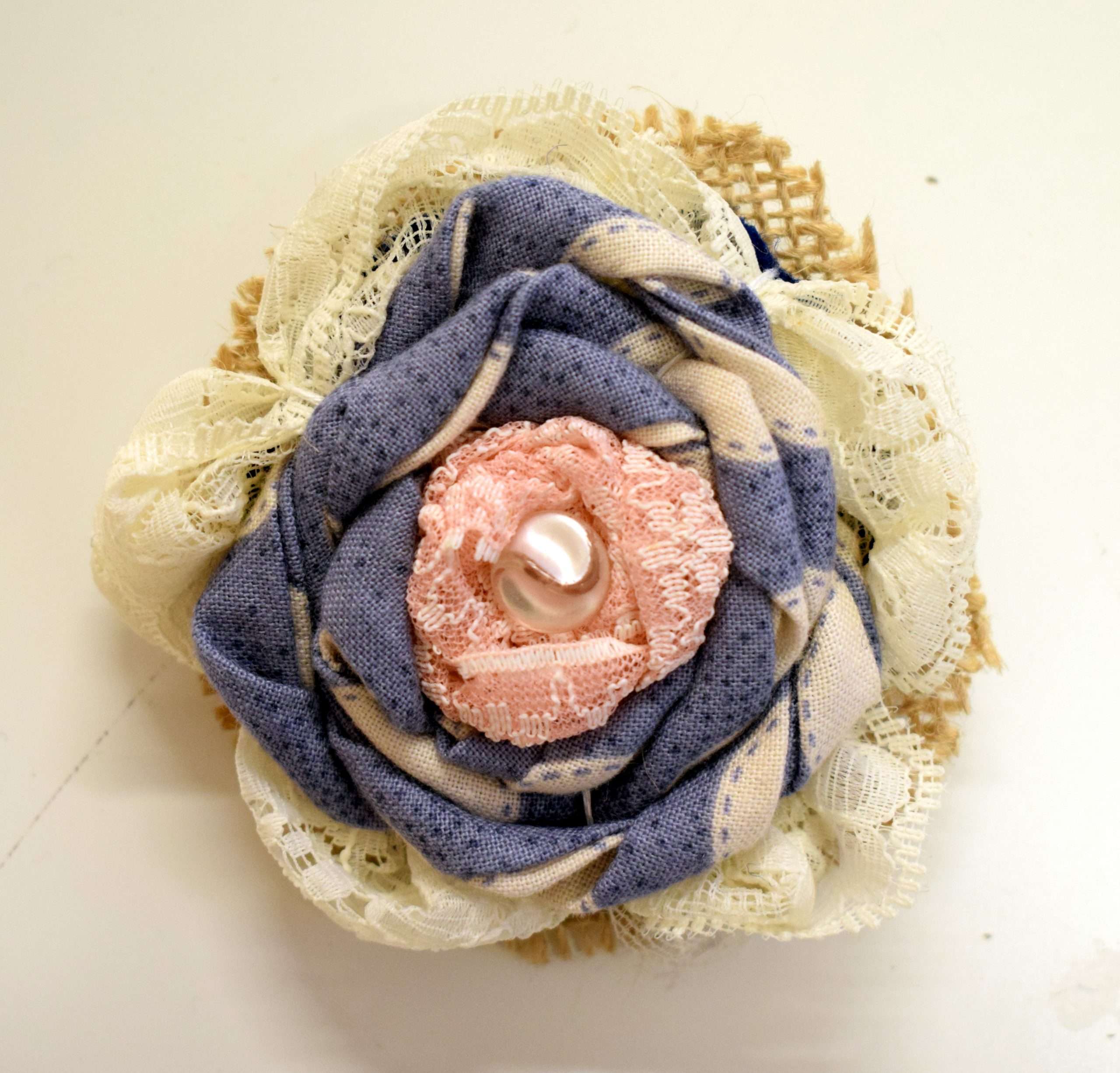 The brooches are completely hand sewn, a lovely relaxing way to spend a Sunday morning!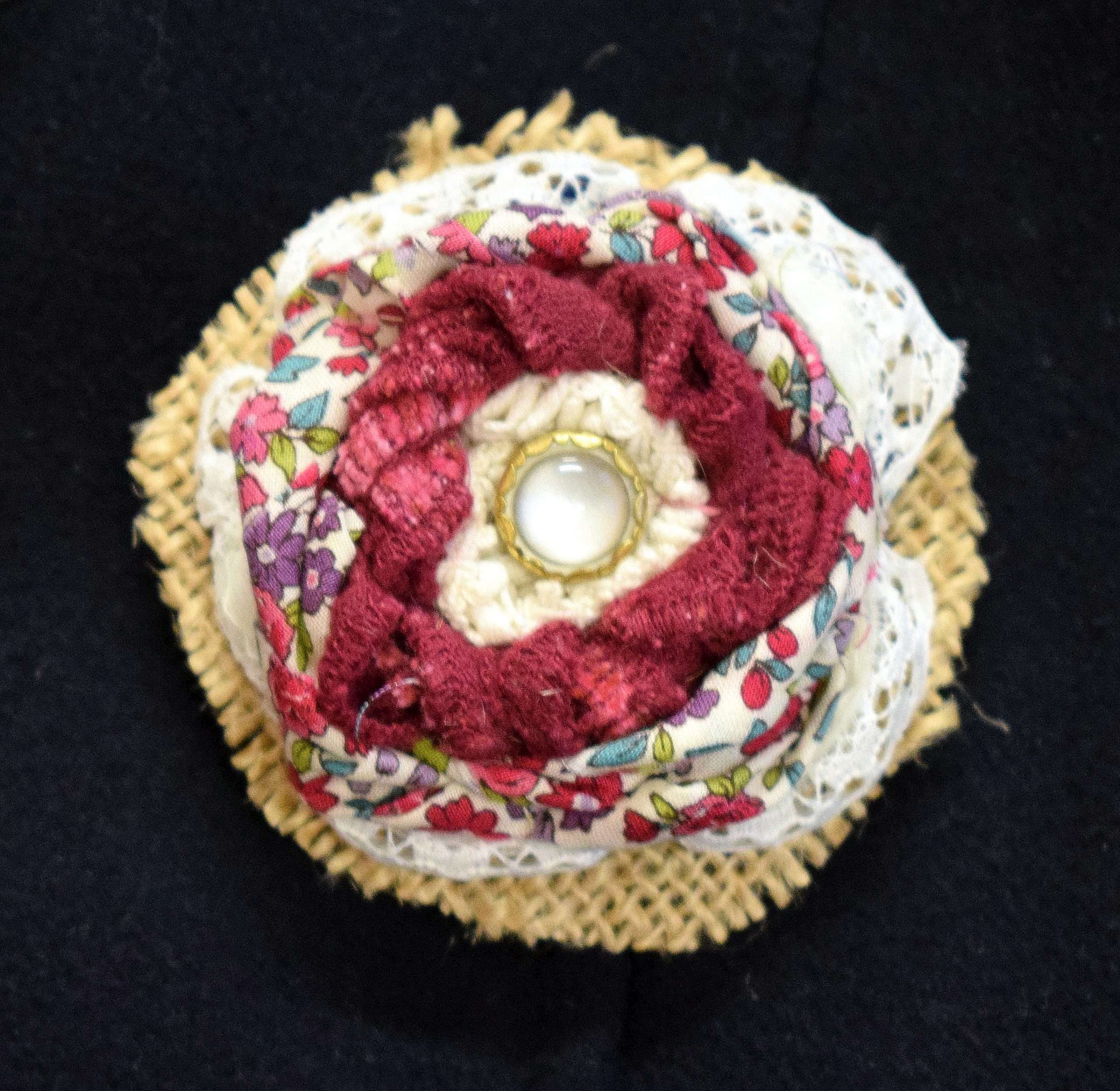 So if you want to learn a new technique or present idea, or get using up some of your scraps, one of our retreat workshops might just hit the spot!
There are still a few places available on the retreat.  Just drop us an email at justjudedesigns@hotmail.co.uk to get more info and a booking form.
Happy sewing!