Hello everyone! I hope you've had a wonderful weekend!
I had a fun few days with my best quilty buddies, up a mountain, with glorious sunshine and sheep for company (there may also have been lots of cake and buns)!
There was lots of sewing done too, but alas I can't show you that just yet.
What I can show you is a summery table cloth I made for the May issue of Pretty Patches magazine.
The clever peeps at Tilda Fabrics came up with a beautiful collection earlier this year called Bumblebee.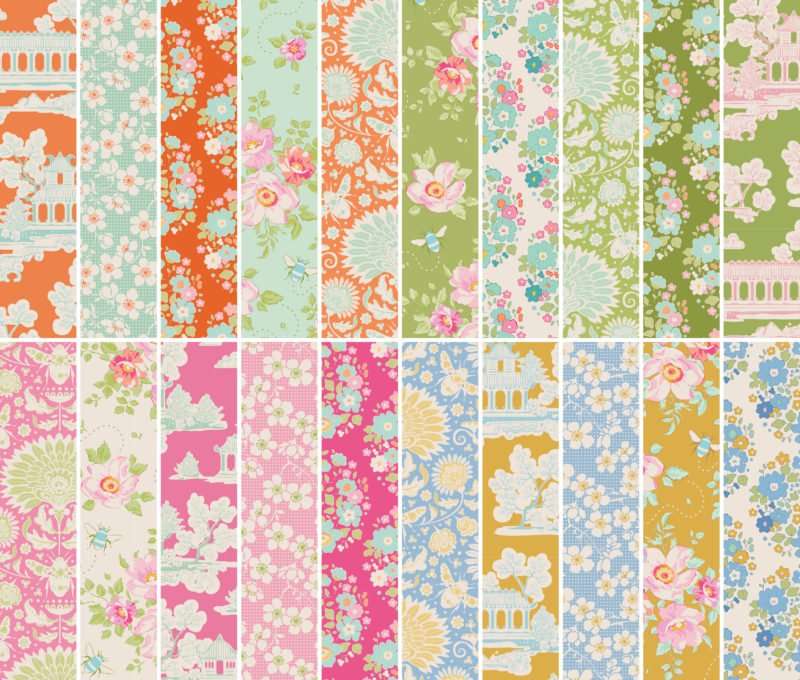 If you are a regular visitor here, you will know how much I adore Tilda fabrics.  And this collection is no exception. Ditsy flowers and some of my all time favourite colours together – what's not to love!
So when Pretty Patches offered me a bundle of Bumblebee to work with, I jumped at the chance!
I wanted to keep the design large scale to let the fabrics do all the talking.
Also, to maintain some drape, I didn't use wadding, but simply 'bagged' the top and backing together.
One of the reasons why I love Tilda fabrics so much is because of their vintage vibe (and I love all things vintagey!).  So a lacey trim around the edge seemed a fitting finish.
All I need now is for the summer sunshine to return for a little al fresco dining on my new table cloth!
Happy sewing!