Hello there!
Can you believe we are over half way through February already!
I hope you have been able to spend some time sewing this weekend!  I've been beavering away on some special birthday quilts, photos coming soon!
If you are a regular visitor to my blog you will know that Tilda fabrics are some of my all time favourite fabrics!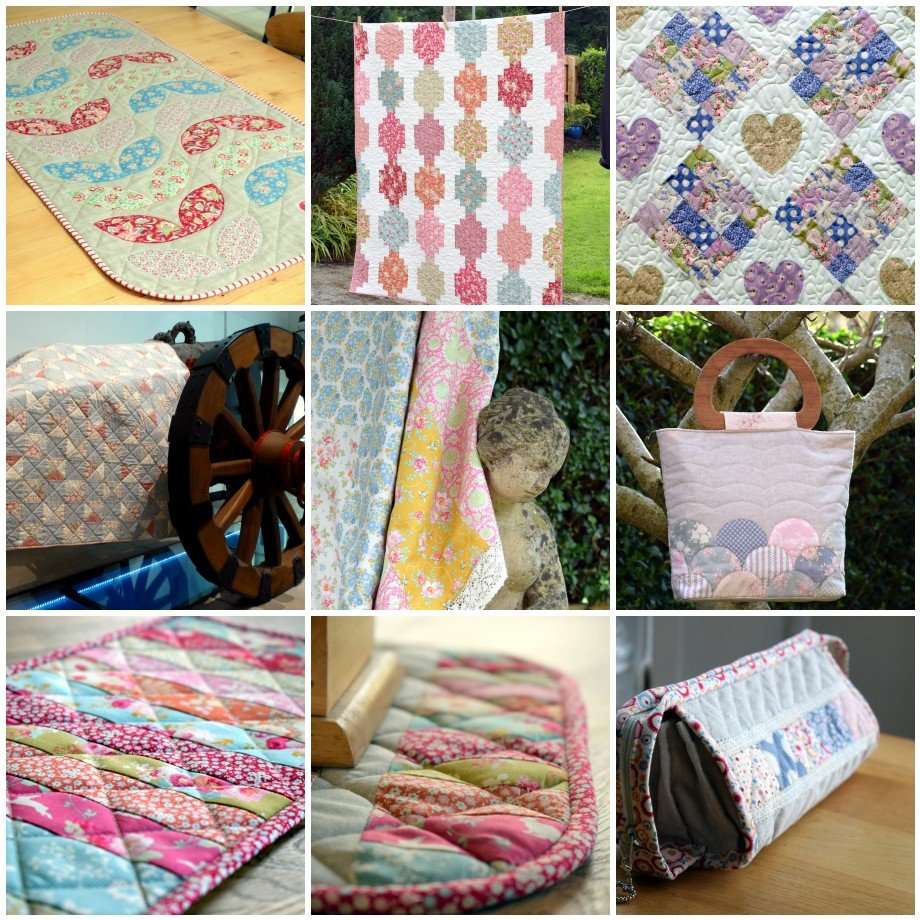 I am never disappointed when they bring out new collections each year.  And their Spring '18 collection is no exception!
This is 'Lemon Tree' and oh how my hearts skips a beat!  Some of these delicious fabrics are calling loud and clear to my inner hippy – come out! come out!
Here is the inspiration behind the collection: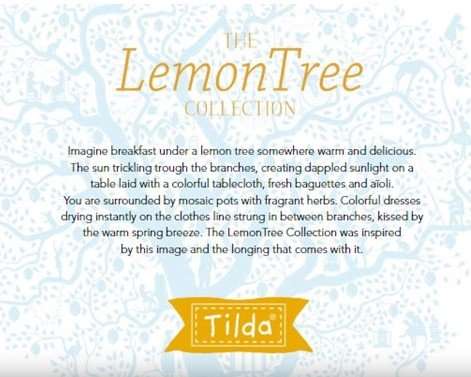 And to celebrate the release of this gorgeous collection, today is Tilda 'Blog Hop' launch day, hosted by Sew and So.
If you are unfamiliar with a blog hop, let me explain!  A selection of sewing bloggers are approached to make something with the fabrics, review them and blog about it. Simples!
Here is the blogger line up:
Monday 19th February – SewandSo
Tuesday 20th February – Little Black Duck
Wednesday 21st February – Vicky Myers Creations
Thursday 22nd February – Tea and a Sewing Machine
Monday 26th February – Helen Philipps
Tuesday 27th February – Strawberry Patch Ramblings
Wednesday 28th February – Dinki Dots
Friday 2nd March – Just Jude Designs
Yep that's me right at the end there!
So if you want to see what lovely things you can make with Tilda Lemon Tree, tune into each of the bloggers on their selected days!
And don't forget to come back here on 2nd March to see what I've made for the blog hop!
Happy hopping!