We have reached the half way point in our Kindred Spirits Quilt-Along!!
It's so wonderful seeing the many blocks being made in our private Facebook group, and the many different colourways and fabric choices personalising them all!
In fact we are already half-way through our block making!!  This week is the 2nd week of an English Paper Pieced block called Unity Tile!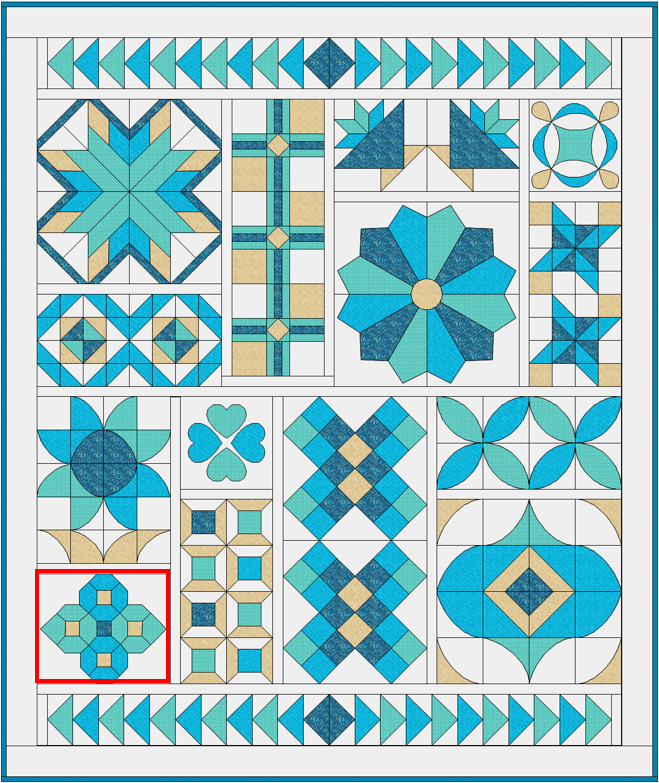 English Paper Piecing (EPP) is an ancient hand piecing technique where fabric is hand sewn around paper shapes. The shapes are then sewn together and the papers removed.
EPP is a historical quilting technique that traces back to the 1770s. The earliest hexagon template that quilt researchers have found was made in England in 1770. Hexagons and English Paper Piecing became one of the most popular patterns and styles in England by during the early 1800's.
Godey's Ladies Book published the first hexagon pattern in 1835.
In the 1800's paper was a luxury, so women reused what paper that was available, newspaper, old letters, poems, shopping lists, catalogues etc. This has enabled quilt historians to accurately date some of the earliest English Paper Pieced quilts, as the paper was often left in the quilts.  Many EPP quilts maintained their papers, either as a way of providing an additional layer of insulation or because the quilt top remained unfinished and they had yet to be removed.
There were also clues in the fabrics used; often velvets, upholstery fabrics, silks and dress cottons, taken from a fabric stash that may span years or even decades. This suggests that patchwork was a fashionable pursuit for the ladies of the gentry and upper middle classes in the eighteenth century. This is contrary to many beliefs that quilts were made purely for utility and practicality. Although this was often the case, EPP in particular was more of a leisure activity due to the time it took and the complexity of the geometric shapes.
Source: Modern Quilt Guild 
Our ladies have been beavering away on their hand sewing and we're already seeing some finished blocks!
In addition to our Unity Tile, I asked a couple of ladies to consider getting creative with the Unity Tile templates and coming up with alternative projects!
Here is what Di (@willowbeckdesigns) made for us:
This is a sweet Spring Wallhanging, using 2 of the 3 EPP shapes in the Unity Tile block.
I just love how Di saw 'flowers' in these shapes and her interpretation reminds me of a fresh Spring Day when the garden is coming back to life and bursting with colour again!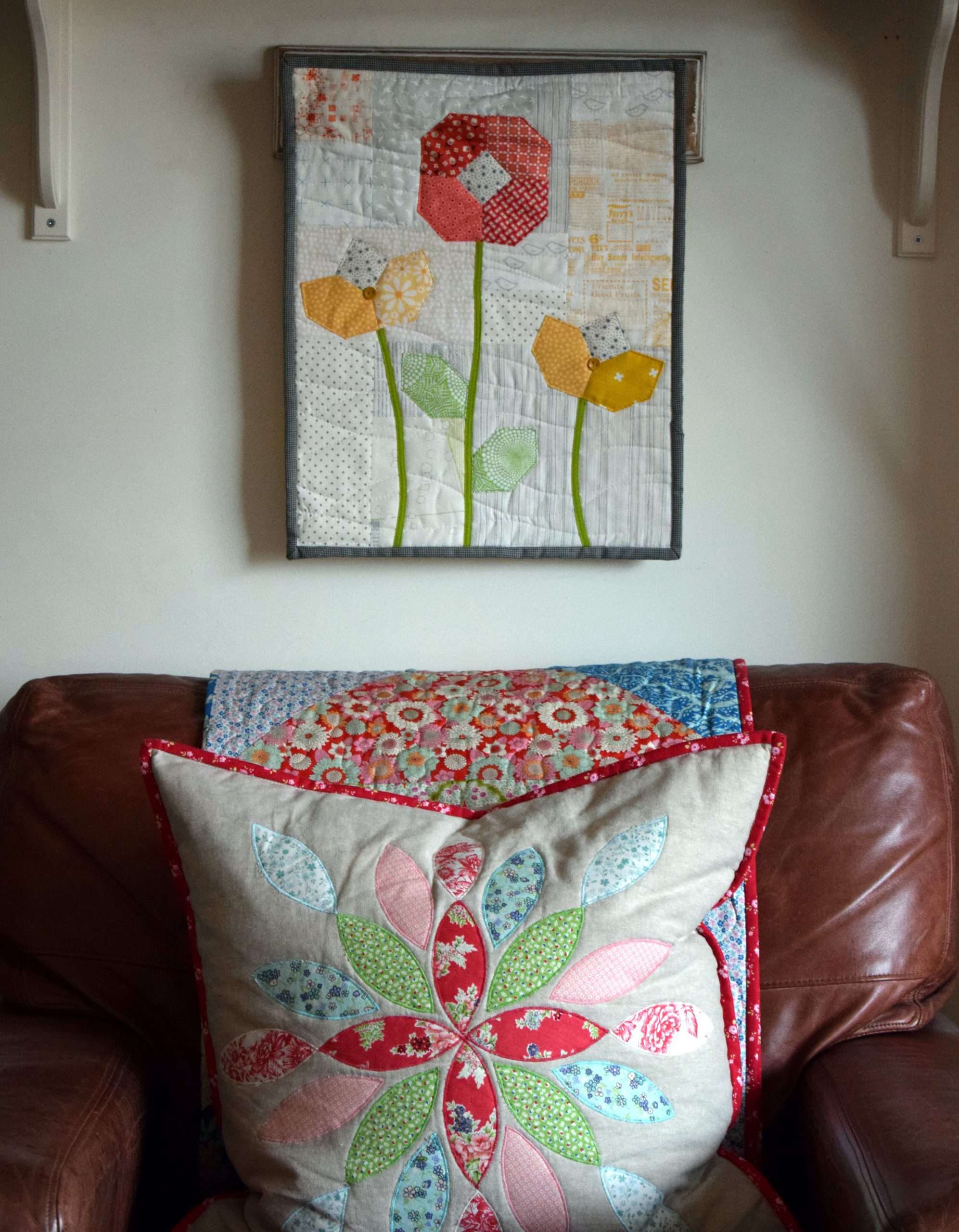 A ray of sunshine on any dull day!
Thank you Di for making this lovely wallhanging to inspire us with ideas on how we can use our templates for other projects.
And soon I'll show you 2 more fab ideas that Sarah (@sewmesarah) came up with!
Happy sewing!