In 2017 my Ditsy Daisy quilt pattern was published in Popular Patchwork Magazine.
My inspiration for this quilt was the bundle of fabrics the editor sent me, from Lewis & Irene, called Flo's Little Flowers.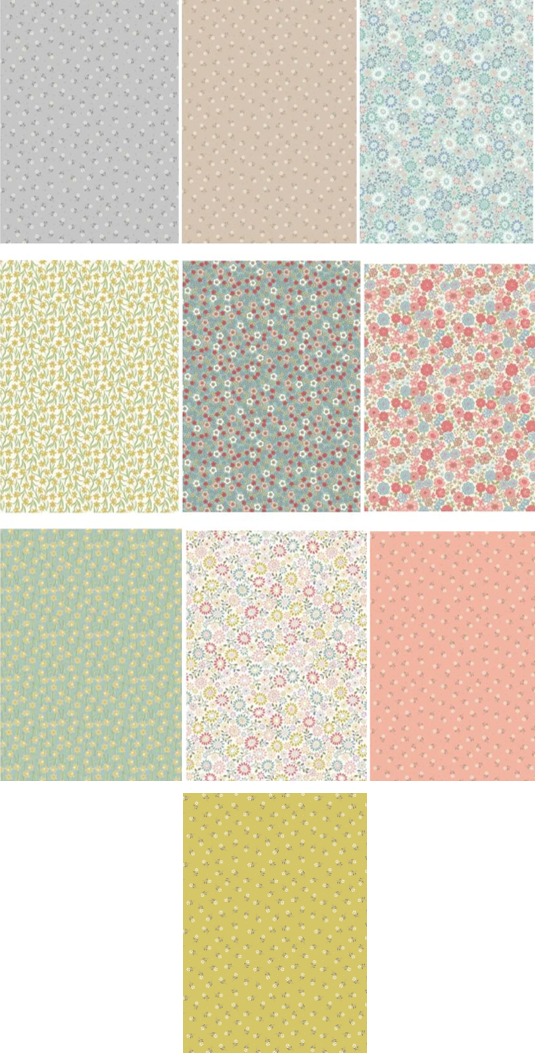 This collection was all about cute ditsy prints with a retro vibe in a contemporary colour palette.  So in keeping with the floral theme, I designed a hydrangea block and a daisy block to capture the soft, summery feel of these fabrics.
Hydrangeas are fascinating flowers because each 'head' is made up of lots of little flowers, each with 4 petals and a tiny centre.
That's where the design for my Hydrangea block came from.
Just before lockdown we had reformatted and tested the pattern ready for general sale, and I'm delighted to announce that it is now available in digital format in our webshop.
The background fabric is Essex Yarn Dyed Linen (Flax) which you can purchase here.
This pattern will cover the piecing technique for the hydrangea block and how to machine applique the daisies with lots of photos to support you each step of the way.
You will also learn how to assemble the quilt top with borders, joining the backing & curving the corners of your quilt.  Additional free tutorials on spray basting and making and attaching binding are available here.
This quilt is definitely for all lovers of florals and summer!!  Just like me!
Happy quilting!