Our studio in August looked a little bit like a jeans factory, as many pairs of jeans were massacred in the honourable pursuit of making my Boro Denim Bag pattern.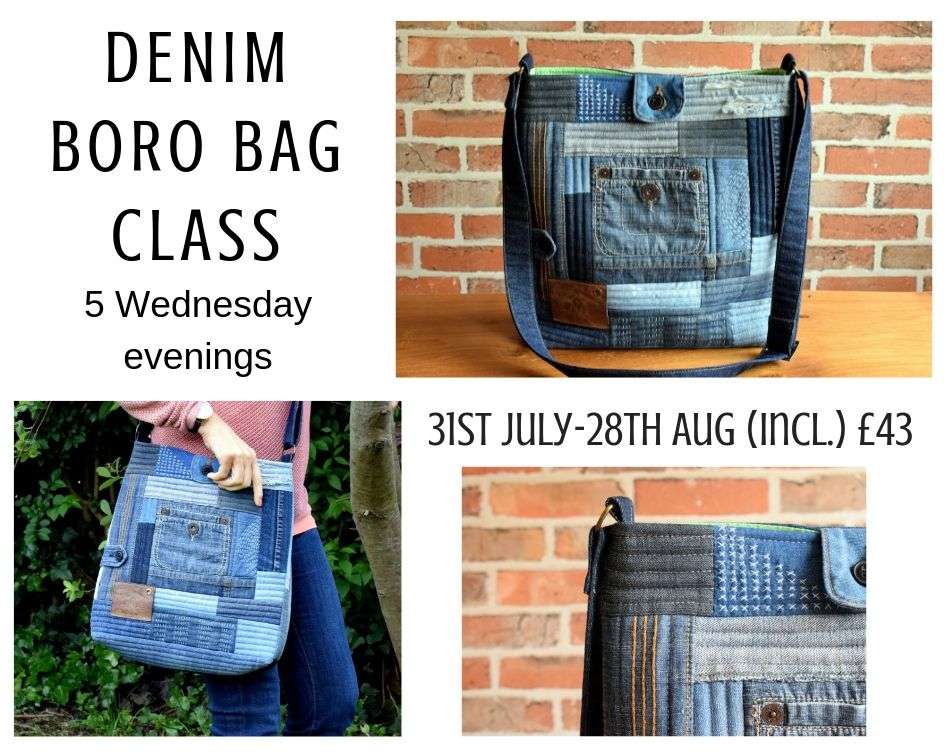 Repurposing projects are among my favourites, and it was exciting to see the ladies' bags grow in a very organic, non-prescriptive way.
While some of the techniques are the same e.g. 'quilt as you go' and measured bag construction, each bag looks uniquely different because of the different denim placements and features used.
Like an archeological dig, there was much excavating through the pile of jeans for pockets, loops, leather labels and interesting design features which were rescued and treasured for embellishing the bags!
Doesn't Glenda looked pleased with her finished bag!
There are a few more bags that are still in the making, but to all my 'bag ladies' I'd like to say a big well done on your repurposing and bag making skills!  The variety and creativity you showed in the hand and machine quilting of your bags was inspiring!
If you would like to have a go at your own Denim Boro bag, you can find the pattern here. 
(Newsletter subscribers will have received a 50% off coupon code for this pattern in the Autumn '19 edition - expires 25th Sept.)
Happy sewing!