Another handmade birthday gift handed over this week was my take on Art Gallery Fabrics free Dahlia Bag pattern.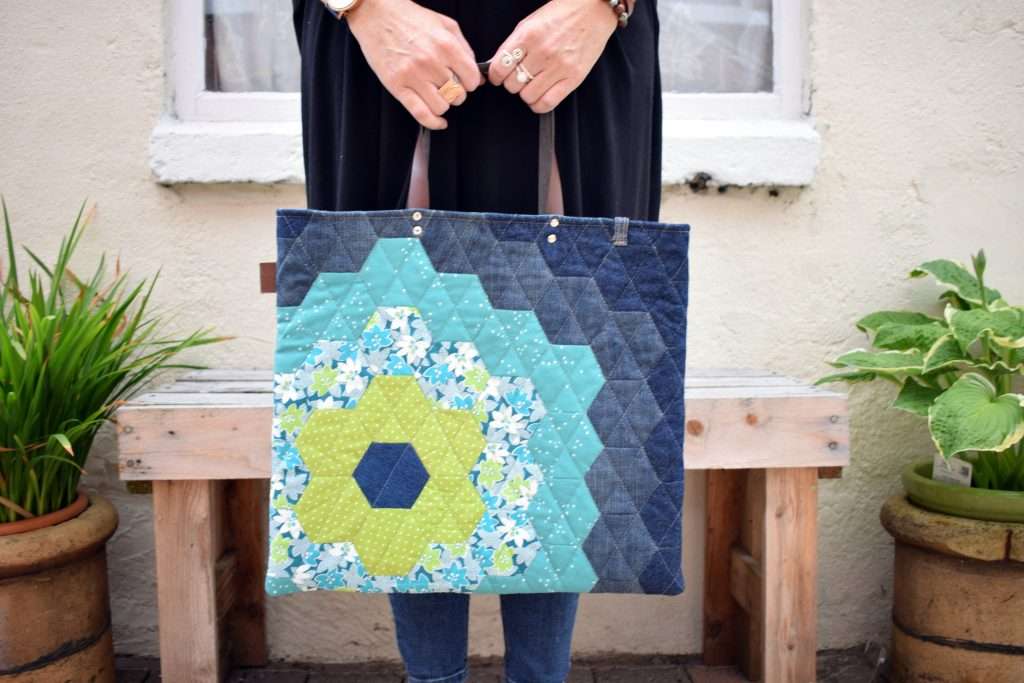 I made a few changes to the original pattern, firstly by English Paper Piecing the hexagons together by hand, rather than machine piecing them using the Y seam method.




These turquoise prints are my friend's favourite colours and I thought they would look stunning against some repurposed denim (it was the use of Art Gallery's Denim Studio fabrics and the hexagon shapes that originally drew me to their pattern).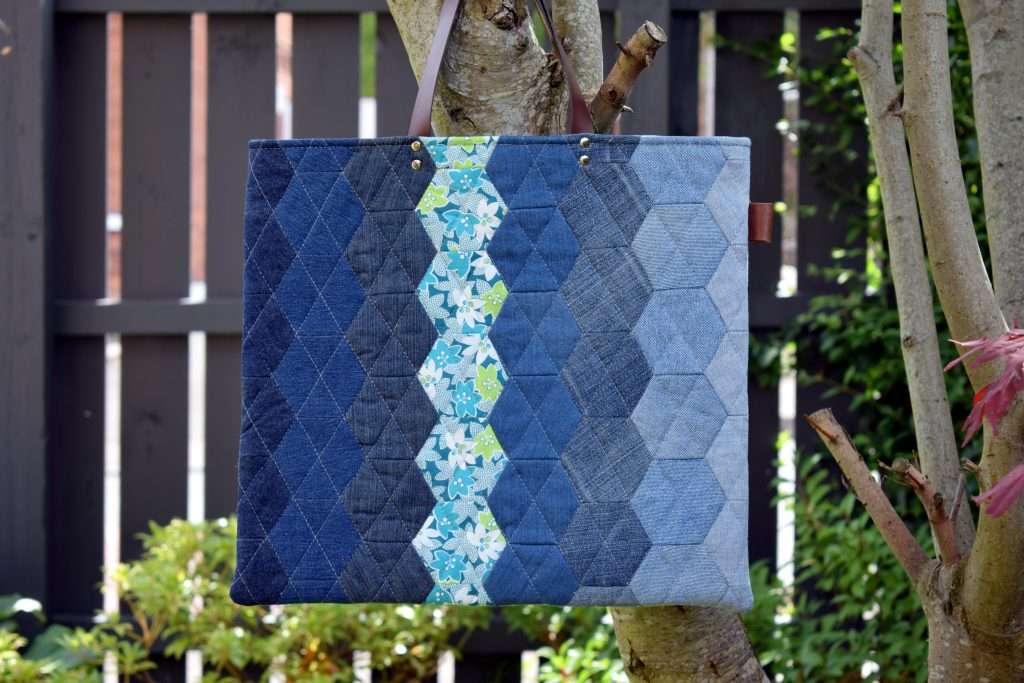 The second change I made to the pattern was to make a hexagon (EEP) back and quilt both exterior panels (the original pattern has a plain back and the bag is unquilted).
Sadly this is where I made a monumental mistake, not noticing it until the bag was completely finished and photographed!!! I didn't finish some of the quilting lines on the front panel! Aaarrgghh!




I was so annoyed with myself for making such a rookie error and debated whether or not to hand the bag over. In the end I did, and confessed my error to my friend who didn't mind in the least and fell completely in love with her new bag!!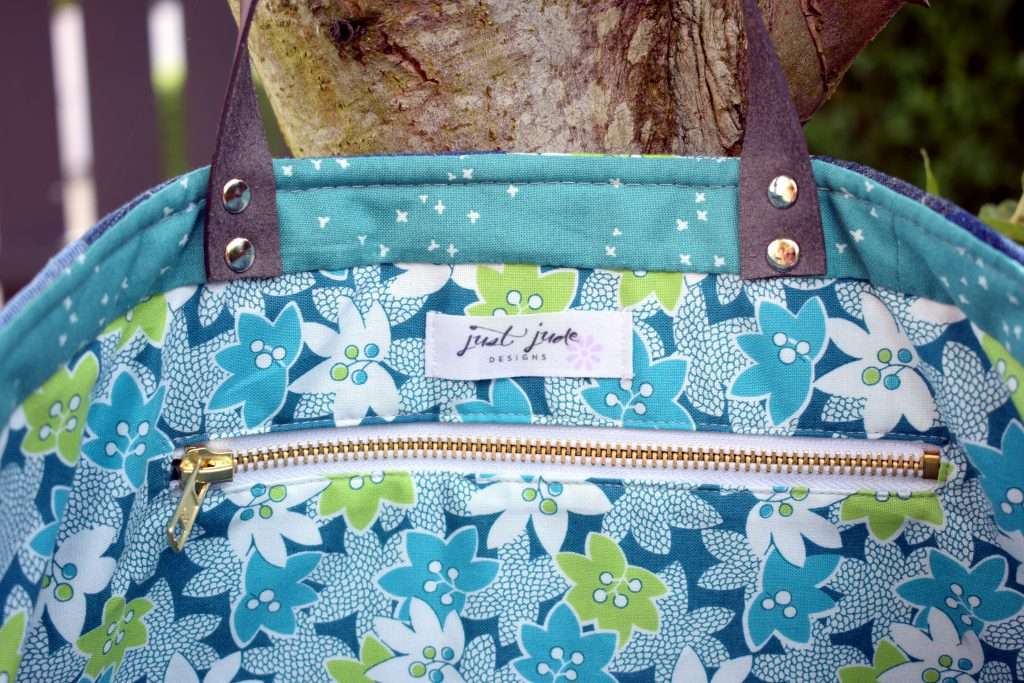 In the original pattern the bag is fully lined, however I added a zippered pocket (lined with more yummy turquoise fabric) and faced binding. I love the little bit of contrast on the inside between the lining and the binding.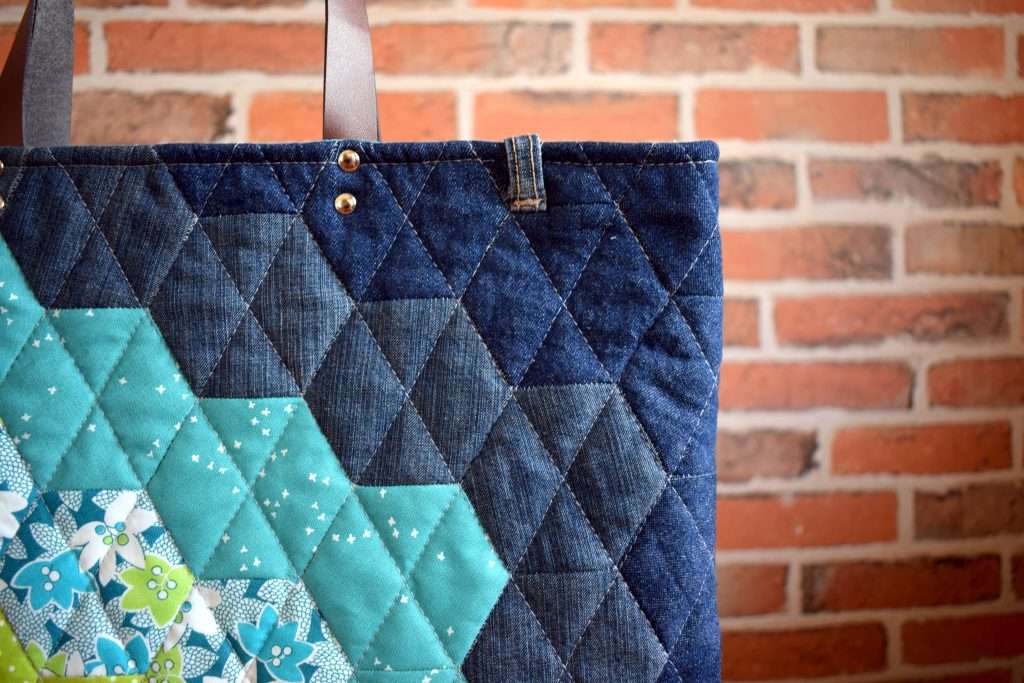 Finally I added some faux leather handles attached with hand pressed double cap rivets and a little repurposed denim loop for interest.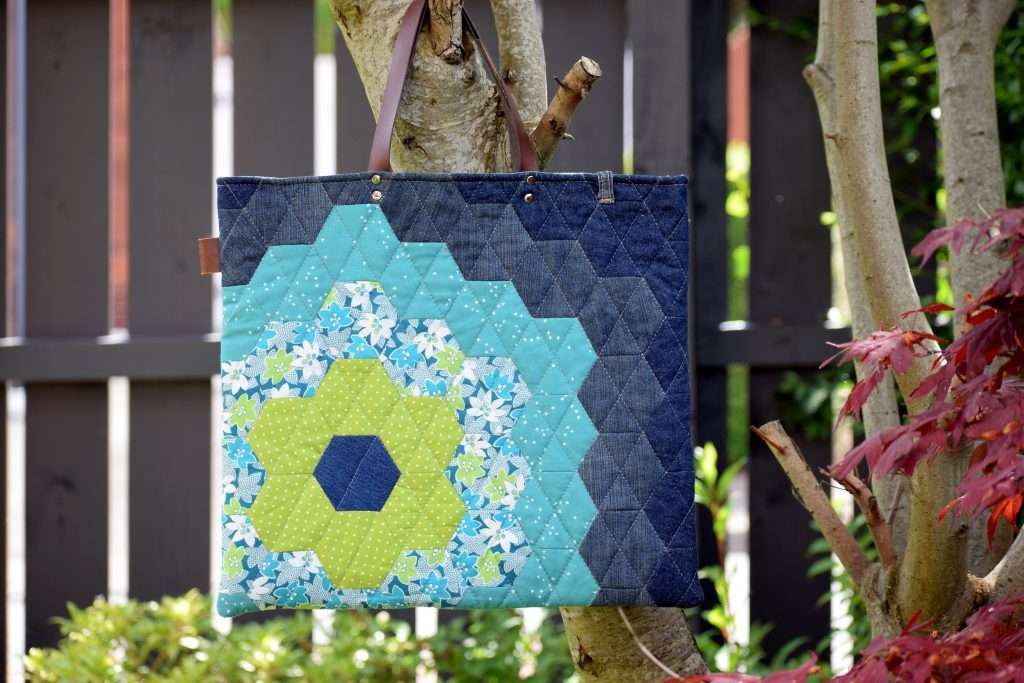 As I said earlier, my friend absolutely loved her new bag, quickly found her laptop and put it in it, and was looking forward to the next time she would be striding out to work with her new bag on her arm!!
Happy quilting!