Do you love to recycle?
I try to do my bit for the environment, but one thing I love to recycle most are textiles.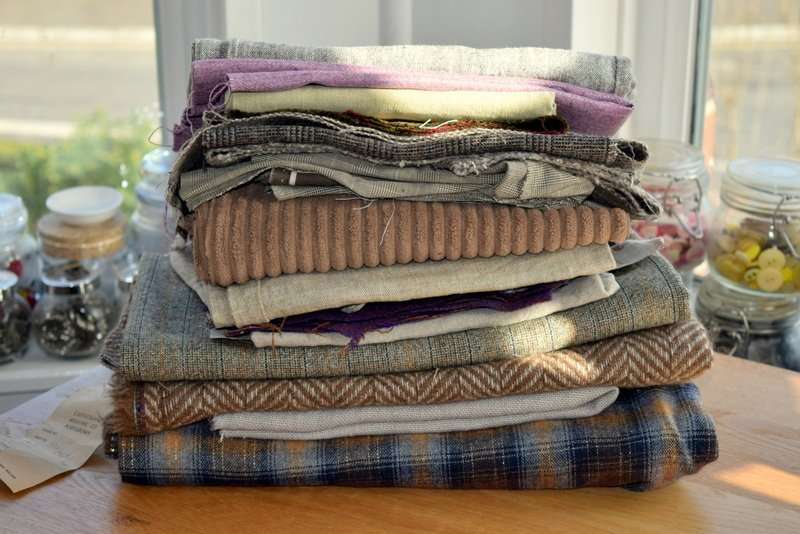 I've had to curtail my fabric hoarding over the years (!!) but tactile textiles like tweed, wool, linen and corduroy I'll never be without! A donated coat here, outgrown trousers there, and before you know it, I've accumulated a healthy stash with more ideas than time!
It's always a joy working with these materials, but especially when making a gift for a fellow 'tweed' loving friend.
Last year I made a Woodland Friends quilt, a cute clan of friends who just keep giving.
I enlarged the template for Vi Vixen and bondawebbed the pieces onto a background of patchwork tweed.  Then I free motion sketched all the shapes in place.  I think the rustic and naive effect of raw edge applique suits this version of Vi perfectly!
In this cushion are offcuts from a pair of my daughter's trousers (don't worry, she outgrew them a long time ago!), pieces of Irish linen, a tweed coat, and many other off-cuts I've been donated or gathered up.  Even the button is from an old duffle coat!
So my Tweed Fox cushion has been gifted and extremely well received. There is so much joy in the making and giving of something already loved. And I know this particular fox will continue to be greatly loved.
Happy sewing!