This is my mum!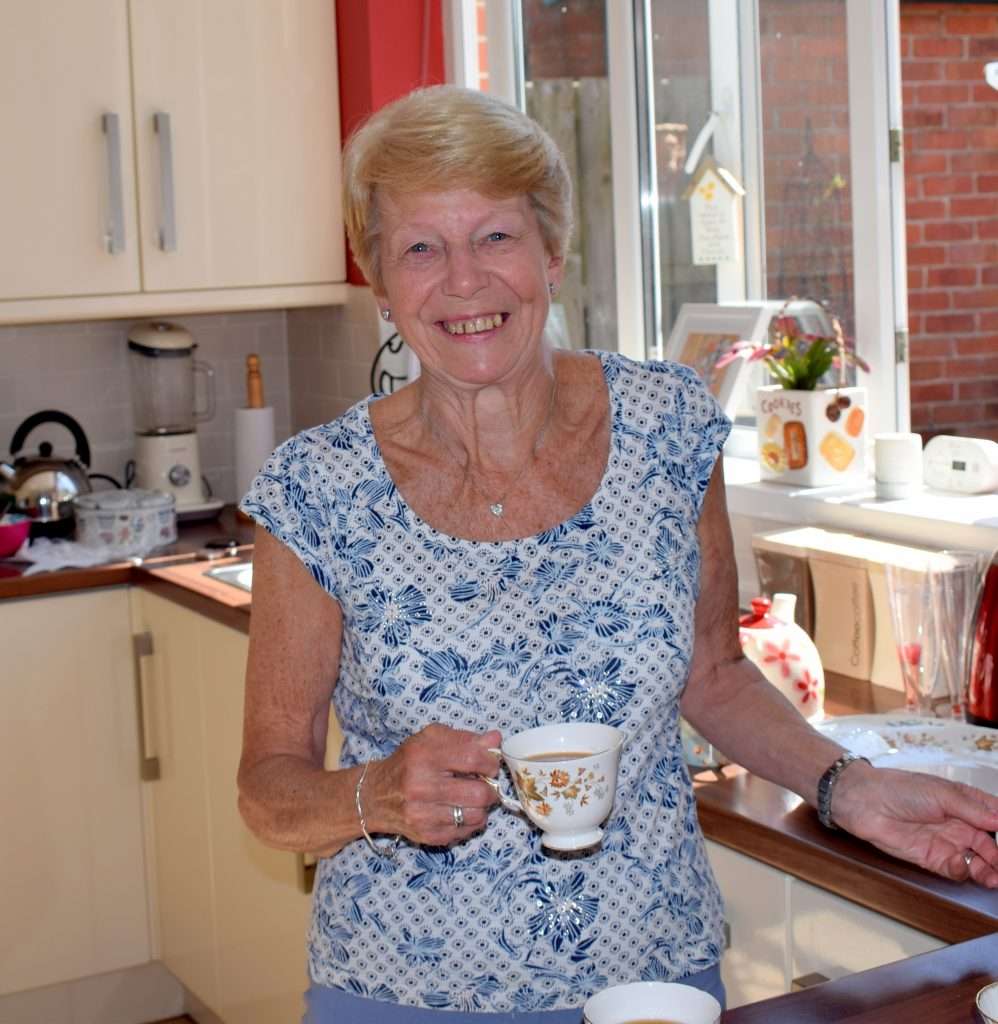 She's an amazing knitter, and she beavers away knitting 7" squares that are made into end of life blankets.
She gives me the leftovers of her yarn, when there's not quite enough to make up a square.
And with the leftovers I crochet 7" squares for end of life blankets.
But at Christmas I like to crochet something different with the extra time I have. So here are my 'Christmas Crochet' makes, using mum's leftovers and a couple of rogue balls of Double Knitting yarn I had kicking about!

Scrapsadelic Groovy Cushion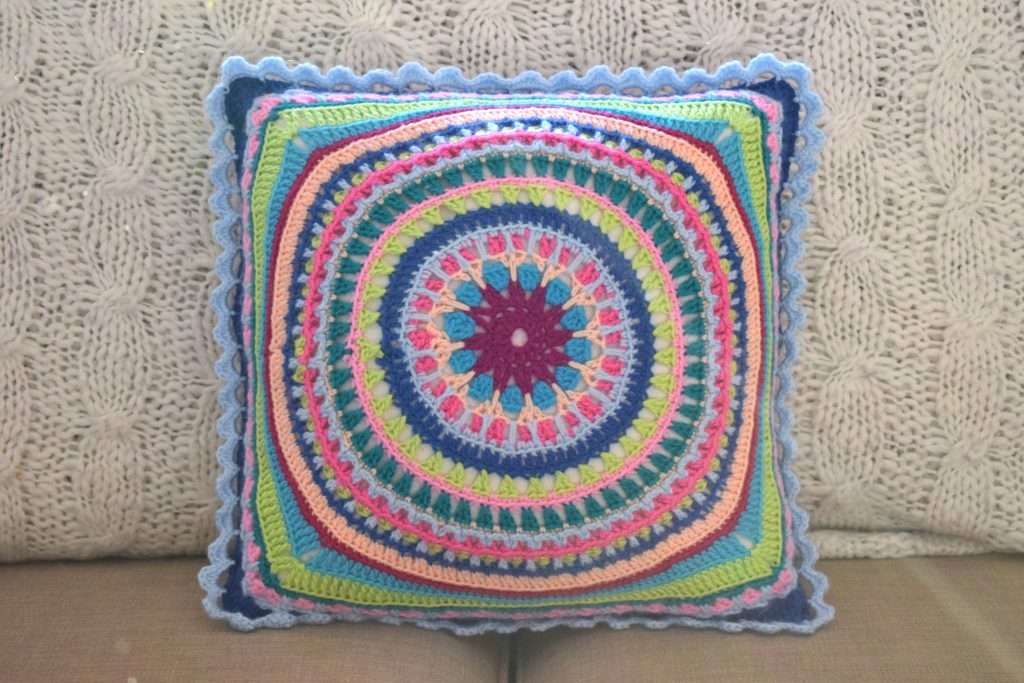 First up was this colourful 14" cushion! A friend encouraged me to try something different, something that would teach me something new and maybe stretch me a little more.
This boho style cushion certainly suited my scrappy yarn stash, and I really enjoyed the variety of stitches included in the pattern.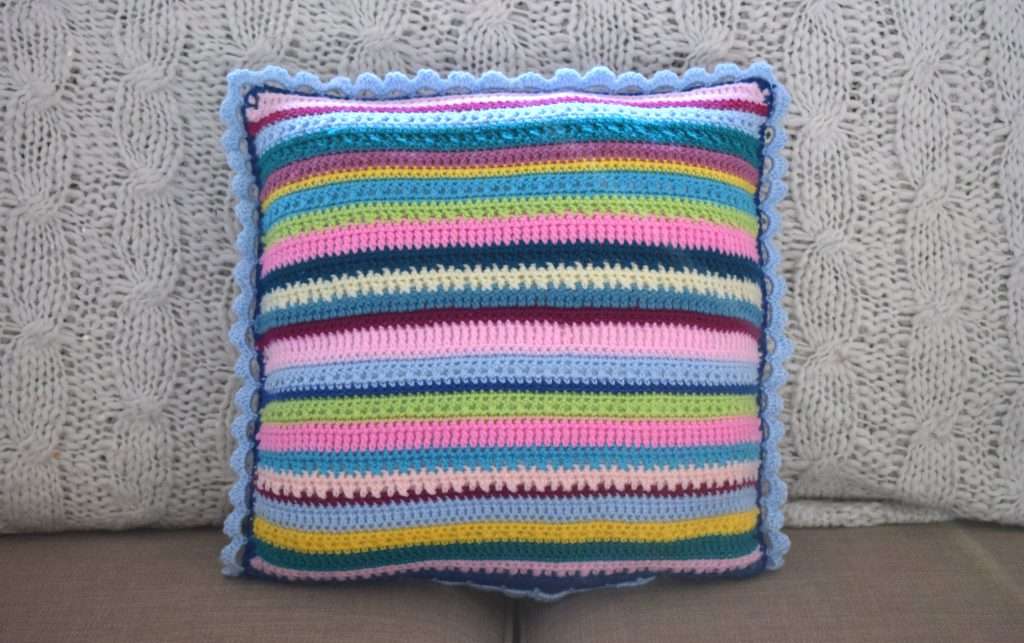 I didn't go for the envelope back, instead crocheting the opening closed around the filler and then finishing it off with my made up version of the frill (I couldn't get my pompom frill to look like the one in the pattern!!).



Scrapbuster Beanie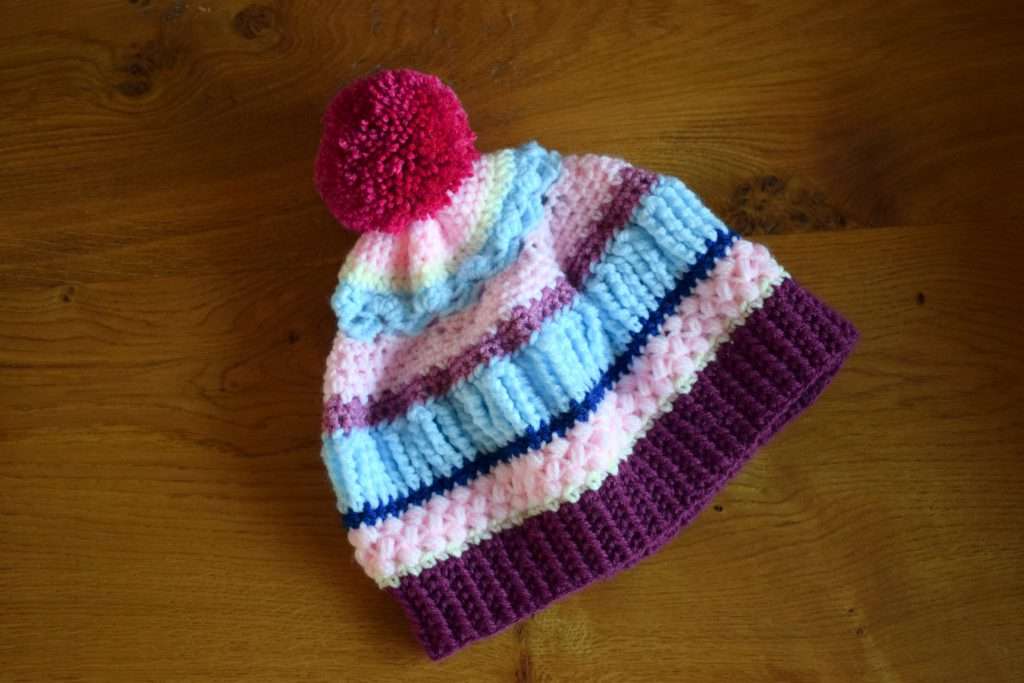 I really enjoyed making this little hat, particularly the ribbed band which was a new to me stitch!




It was tricky trying to guess-timate how much yarn each row needed, I played yarn-chicken on more than one occassion!! But I'm happy to report that I didn't run out of any colour mid row and managed a relatively thoughtful colourway despite working from scraps!
I was so pleased to find the perfect size and colour pompom I had made last year, to perfectly finish off this beanie!

Boho Bunting

I was waiting on some ivory cotton double knitting to arrive before starting this bunting, so thought I'd have a go with some of my colours while I was waiting.
The original pattern includes wooden beads at the top of the tassels, which I didn't have. But I don't think they look too bad for not having them.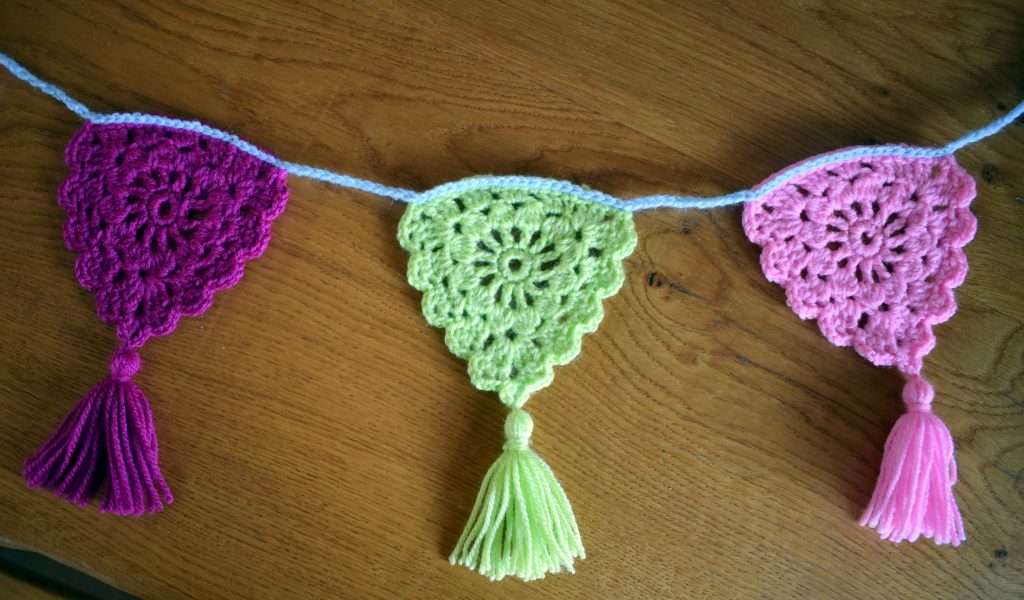 I think these colourful flags would be pretty in a little girl's bedroom! Sadly my little girls are now 'even-bigger-than-me' girls, so I'll have to think about another little girl who might like this in her room!




I'm half way through the ivory version, which will look even more boho than the coloured version.
I'm happy to have run down quite a few of mum's yarn leftovers even though I have a few more crochet projects pinned on Pinterest which I hope to get to soon!