Hi there!
Yesterday was my first of 2 Rope Bowl Workshops.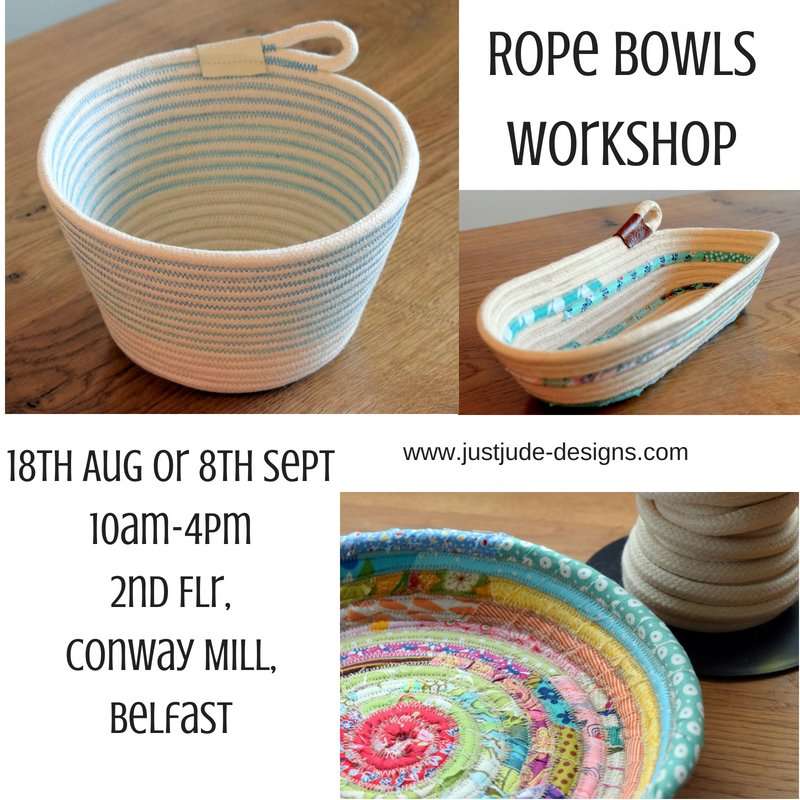 This was my first time teaching rope bowls and not having a previous experience to draw on, I didn't know how well the ladies would take to it, or how well their machines would behave!
But first time nerves quickly dissolved as my ladies jumped right in like pros and took to this new technique like ducks to water! (The machines were pretty well behaved too!)
By lunchtime the first few bowls had been made, fuelling confidence to keep up the productivity right until the end of the workshop!
And just look at our 'end of day' Rope Bowl haul!
Aren't they fabulous!
I love the variety and creativity on display here!
Getting the bowls started is the trickiest part, but a little patience and a steady resolve soon gets you to the satisfying rhythm of rounds and rounds of zigzagging!
My next Rope Bowls Workshop is Saturday 8th September. It is fully booked, but if you would like your name put down on the waiting list (in case of a cancellation) just let me know.
And if you would like to purchase your own 8mm cotton rope, I get mine here.
Happy Zigzagging!