Last Saturday was sultry and wet, the perfect day for sewing!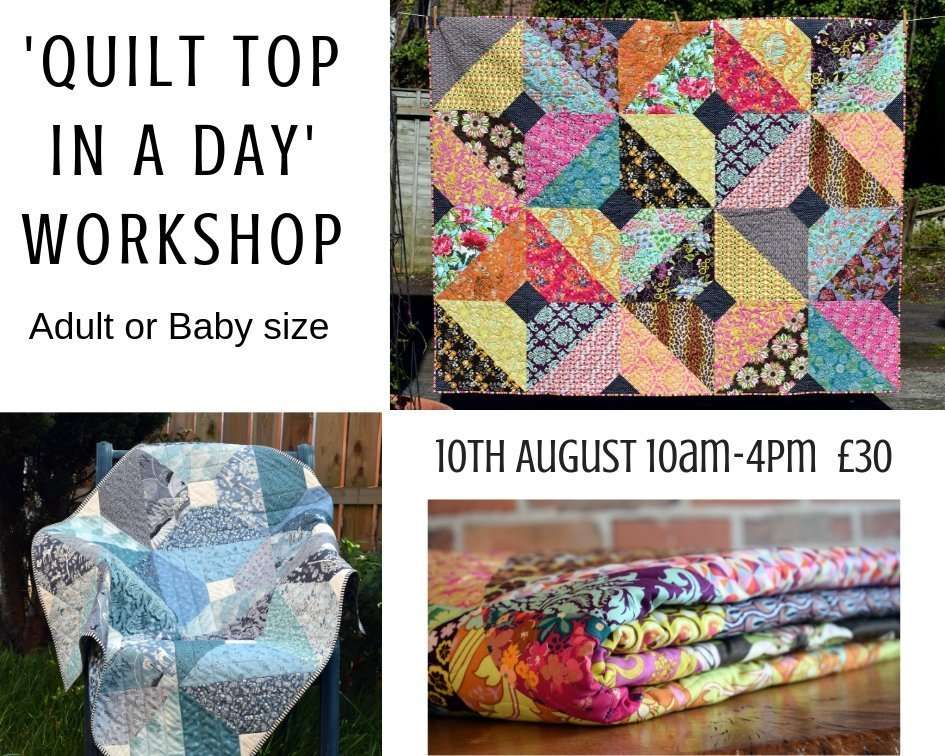 We had our 'Quilt Top In A Day' Workshop at the studio, with 7 ladies making either my Mama Boho or Baby Boho Quilt pattern (see if you can spot my Mama Boho Quilt in the picture below!).
Mama Boho is a great quilt design for using large and bold prints, and the simple half square triangle construction means blocks are made in double quick time!
Look at these dramatic Mama Boho Quilts …..
And while there is a little waste generated from the triangle corners that are cut away, even these can be repurposed into a co-ordinating cushion cover!
The Baby Boho quilt is 'layer cake friendly' – just look at these cuties!!!
Aren't they adorable!
Well done ladies on a productive day sewing your flimsies!
So if you need a quilt made up quickly why not try Mama or Baby Boho Quilt pattern, available here.
Happy sewing!