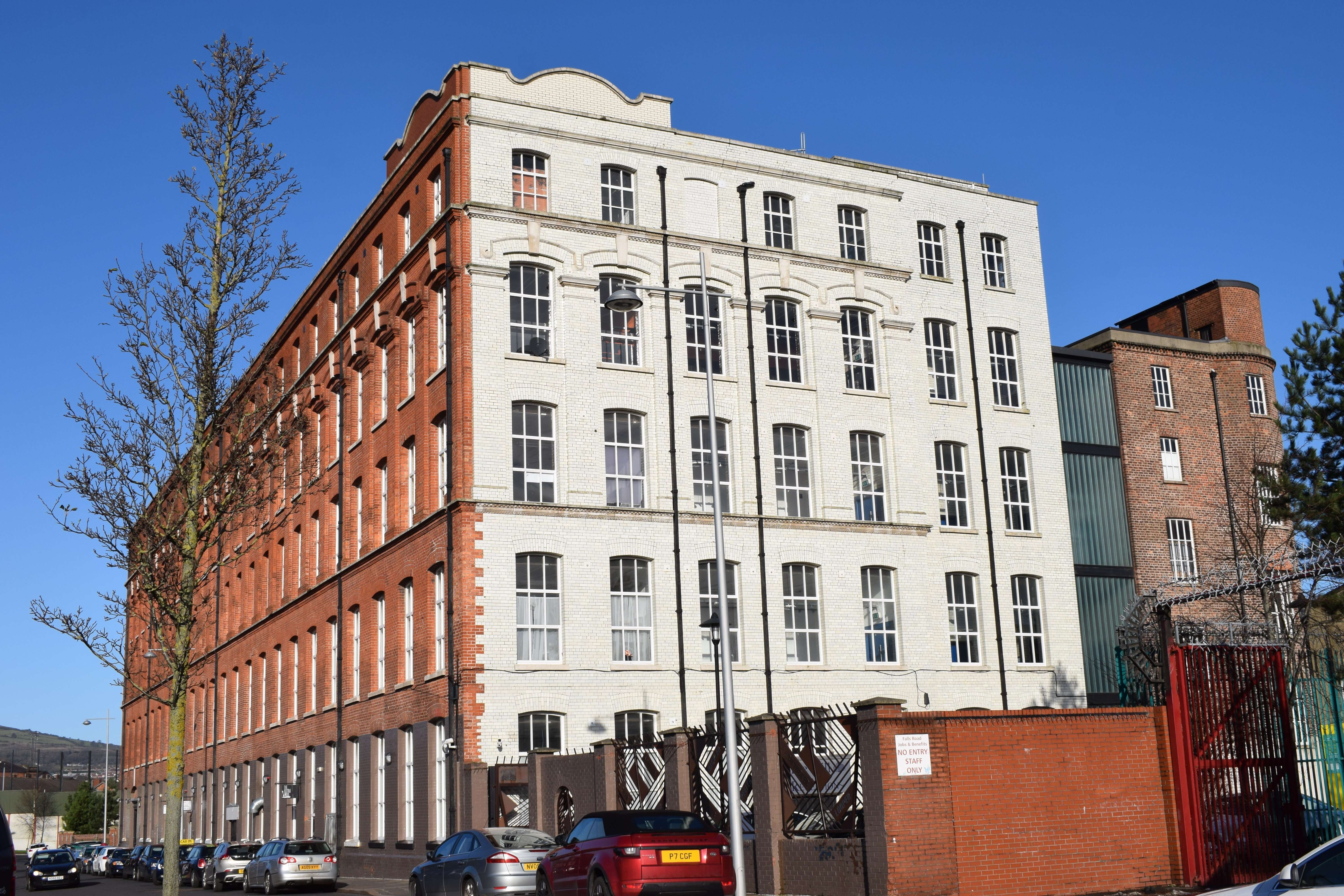 2nd Floor, Conway Mill,
Conway Street,
Belfast, BT13 2DE
Note: Google maps are accurate to this postcode, however I-maps are not!
About the Mill:
Conway Mill is a restored Linen Mill, built in the 1840's. New life was breathed into the Mill in the 1980's, when it was refurbished for the purposes of promoting and facilitating indigenious enterprises and community development.
The Mill is now home to a wide variety of creative businesses and boasts the beautiful Little Mill Bistro on the ground floor.
parking available inside and outside Mill grounds
disabled parking for Blue Badge holders available at front of Reception
disabled access to Just Jude Designs classroom via lift to 2nd floor
to access classroom – from reception, take lift to 2nd floor. Turn right out of lift and go through 2 sets of doors. Continue down the corridor until you get to Just Jude Designs on the left.
room will be open 15 minutes before class start time
Toilets on ground and 1st floors