I love Chevron quilts! They are simple to make and are so versatile in providing many different designs.
One of the simplest ways to make chevrons is using half square triangles, and with clever fabric placement, or mixing up your fabric 'values' (low volume, high volume) you can achieve all sorts of wonderful patterns.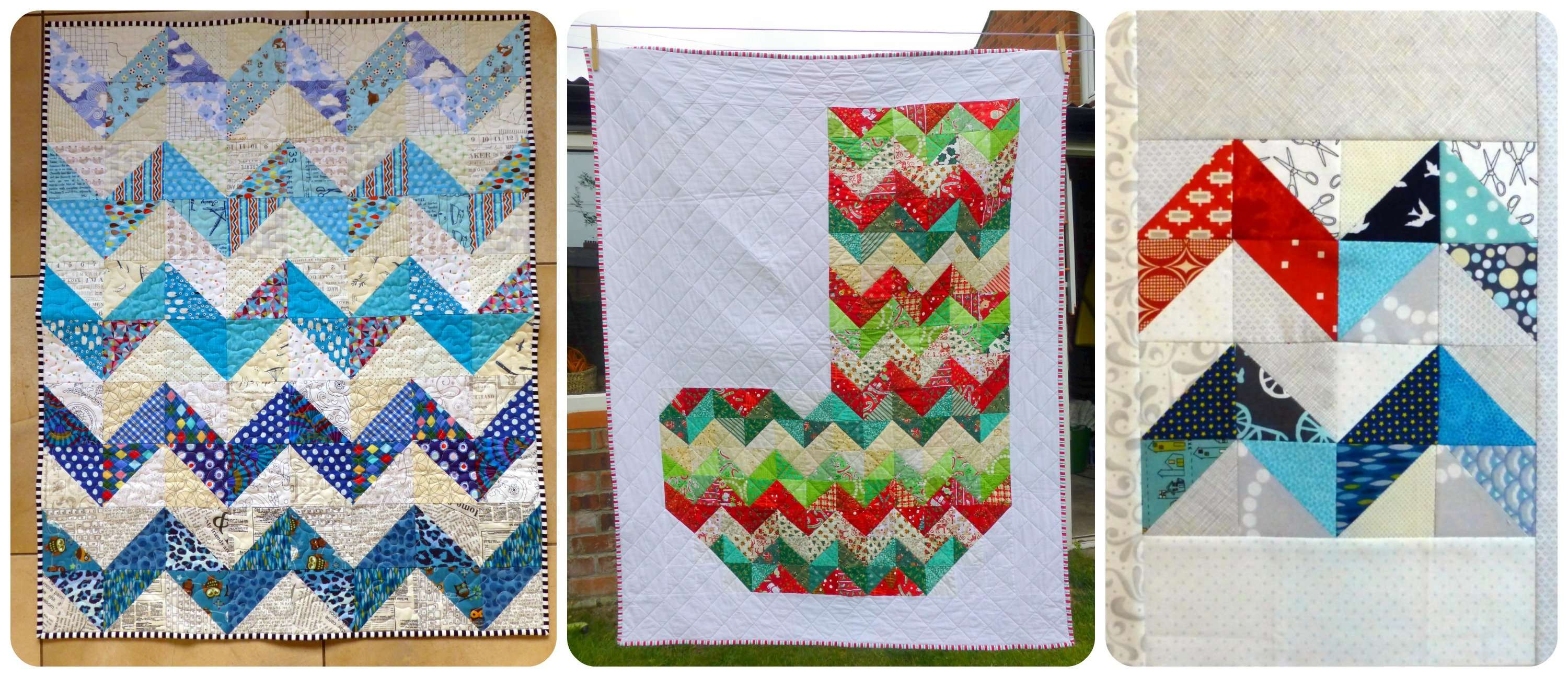 When the editor of Popular Patchwork sent me her mood board for the April issue, the colours were earthy and saturated and I saw a glimpse of a chevron pattern in there.
So I pulled out all my Kona solids that fit the brief and went to work designing a chevron inspired quilt.
For me these colours represent transition - moving out of a long dark winter and into the new life of spring. Little hits of prints mixed in with the solids are like those glimpses of colour and growth you see coming out in the garden at this time of year.

I wanted to break up the continuity of the half square triangle chevrons with narrower rows, and so designed a simple foundation pieced template for these.  If you've never tried foundation piecing before, this would be a great, non-threatening project to start with!
Foundation piecing is a little more time consuming than normal piecing, but it's definitely worth it to get those crisp, sharp points!
The organic wavy quilting lines create a sense of movement through the angular peaks and troughs of the chevrons.  And I backed it with trusty Ikea Numbers cotton.
The magazine also includes a double page feature on how to style a room around Chevron Heaven!  What a neat idea!
The April issue of Popular Patchwork is in the shops now!
And Chevron Heaven is now listed in my shop for sale!
Happy sewing!