I can't quite believe it's Christmas Eve and another Christmas celebration is upon us!
I'm sure, like for us, Christmas will look and feel a little different this year. But I hope you can still find some light in the darkness and keep your spirits and creativity going through this festive season.
Every Christmas I have a few friends I always make a little handmade something for. About a month ago I was in desperate need of some light relief and 'playtime' which coincided nicely with a donated bag of fabric scraps!
I'm particularly drawn towards vintage style textiles and have recently discovered the quirky style of a Korean hand sewer called @sososewing070 (check out her thoughtful scrappy style on Instagram).
Using her sweet drawstring bags and styling as my inspiration I decided to use the donated scraps to make one and see if I liked the concept!



Turns out I really liked the concept and ended up making 5!



The base is linen and the patchwork sections include vintage fabrics, table cloth embroideries, fussy cuts, ditsy florals, even embroidered flowers from a blouse!



I hand quilted all of these bags onto wadding using Aurifil 12wt wool thread! It was so relaxing sitting in front of the TV in the evenings hand quilting and stitching decorative red accents on all 10 panels!



I love the way sososewing070 places seemingly random pieces of lace or buttons on her work, contrasting with the organised neatness of the patchwork. So of course, I did the same!!



All the bags are lined with a vintage style print (from Ikea, also donated!) with linen drawstring handles.



They are the perfect size for filling up with Christmas treats and goodies!



All the bags have been gifted, and of course they can be reused or regifted again and again, for many more Christmasses to come!



I would like to take this opportunity to say a big thank you to everyone who has supported us this year by buying patterns, classes, fabric and haberdashery, this year in particular! It has been a difficult year for many small businesses and your purchases, comments, encouragements and post shares have been invaluable to us these past months.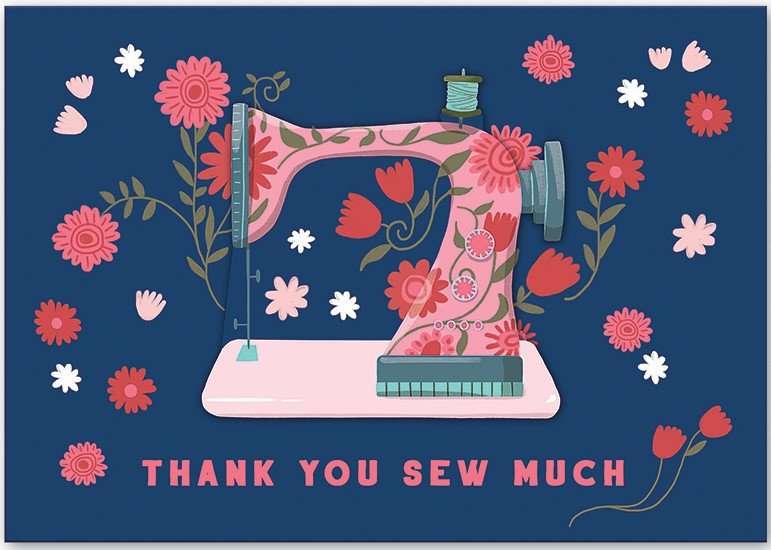 We wish you and your loved ones a happy and healthy Christmas. May 2021 bring us new hope and lots more inspiration!