Hello everyone!
This is my last week of classes before the summer break.  The sun is finally shining and I will have a few more photos to show you from this term's project focus.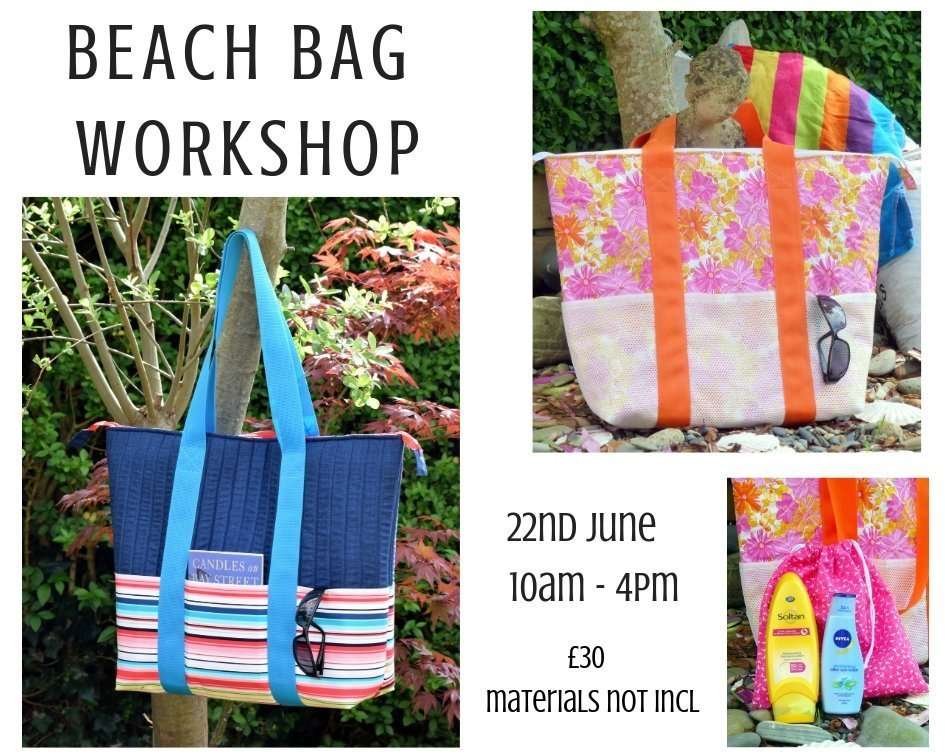 In the meantime, I can show you some stunning bags from our Beach Bag Workshop last Saturday.
It was a warm and clammy day in the studio, perfect weather for thinking about holidays by the beach!
All the ladies beavered away on their bags, and just look at their results!
Such classy and colourful bags!  The webbing handles are sewn onto the exterior and base of the bag, making them nice and strong for all your beach or picnic gear.
The bags are lined with Rip Stop Nylon, a water resistant and washable fabric, which is really easy to sew with too!
And you can see a few examples of the additional 'wet bag' above, which is included in the pattern.  This is also lined with Rip Stop Nyon, the perfect place for wet swimwear or drippy sun lotion bottles!
Well done ladies on your hard work.  I hope you get many opportunities to use your bag this summer!
And if you would like to make your own roomy beach bag, you can get the pattern here.
Happy sewing!