A few months back when I was planning a commission for the January issue of Popular Patchwork, I knew I wanted to use cool, icey colours.

(And wouldn't you know it, just when I post about this little quilt, it starts snowing outside!!  Brrrrr!)
This block is called The Rolling Stone block (or Broken Wheel).
My icey colours of choice are 'Littlest' by Art Gallery, 'Oh Boy' Swirls in Aqua by Riley Blake & Kiss Dot Snow by Michael Miller (background), but despite their coolness, there's also a cute warmth about them too.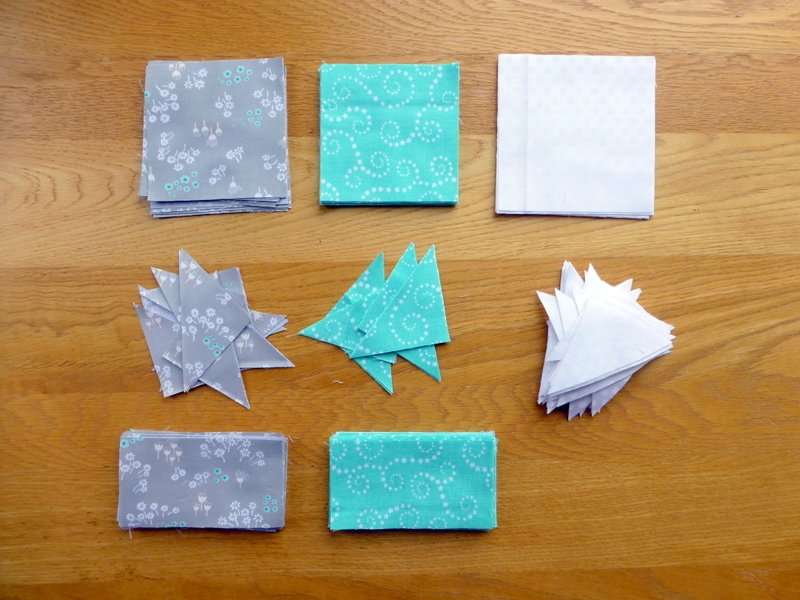 Cot quilts should be rectangular in my opinion, so little 1″ square inserts top and bottom soon sorted that out.
This little quilt comes in at 50″ x 56″ and is in the January issue of Popular Patchwork.
Keep warm!